Las Vegas homebuilders' sales, construction plans plunged in 2022
Updated January 31, 2023 - 7:29 pm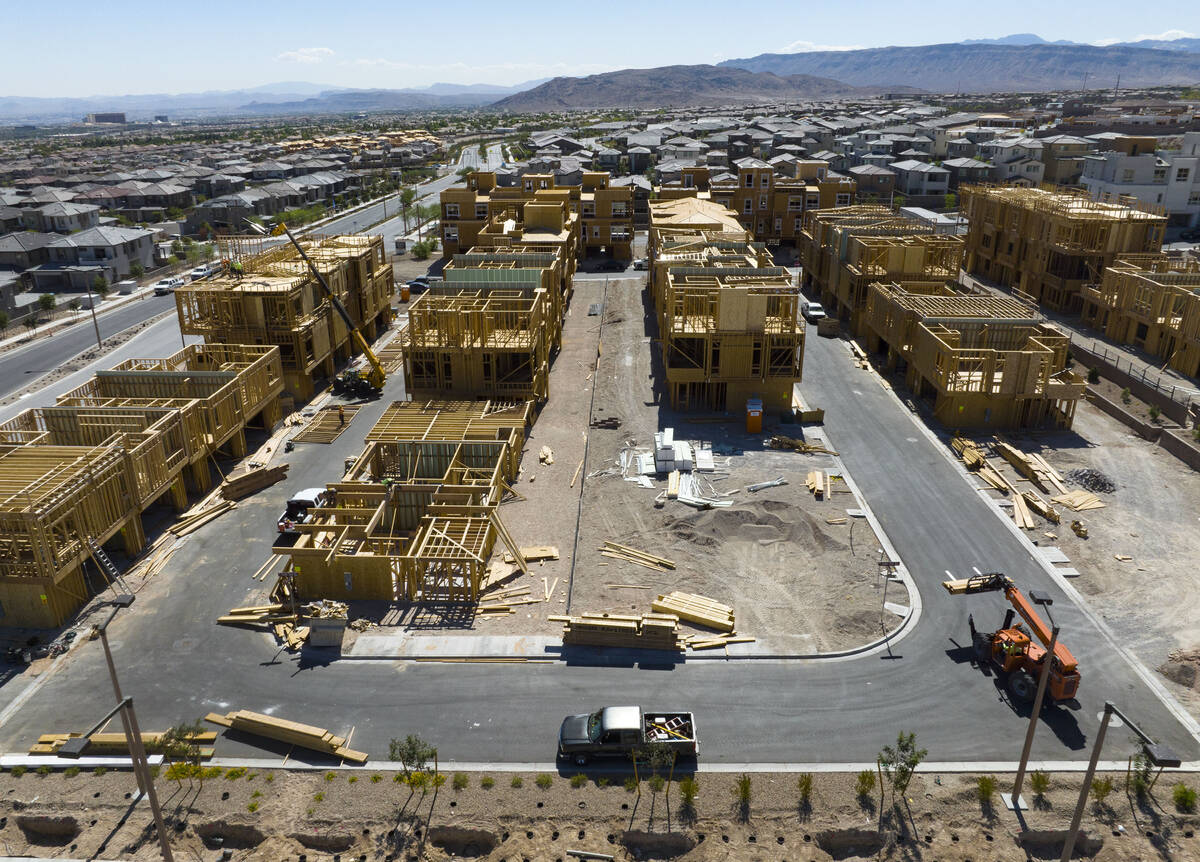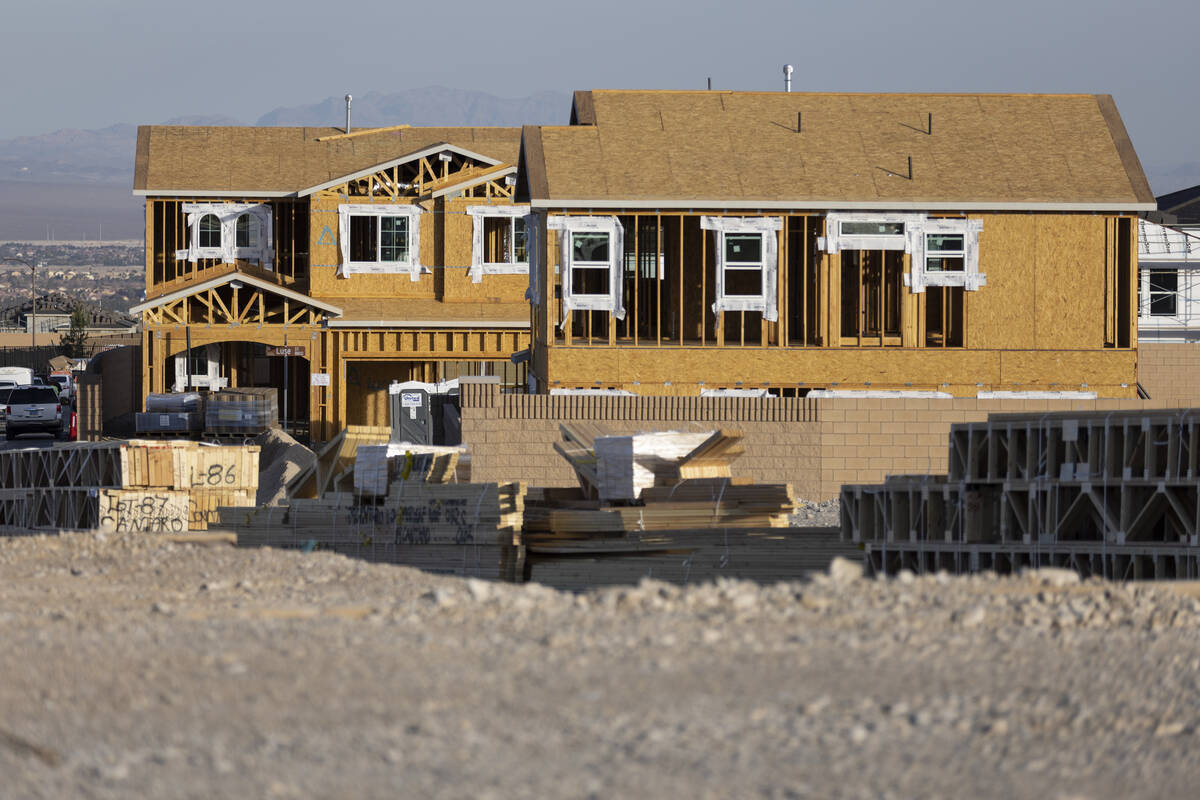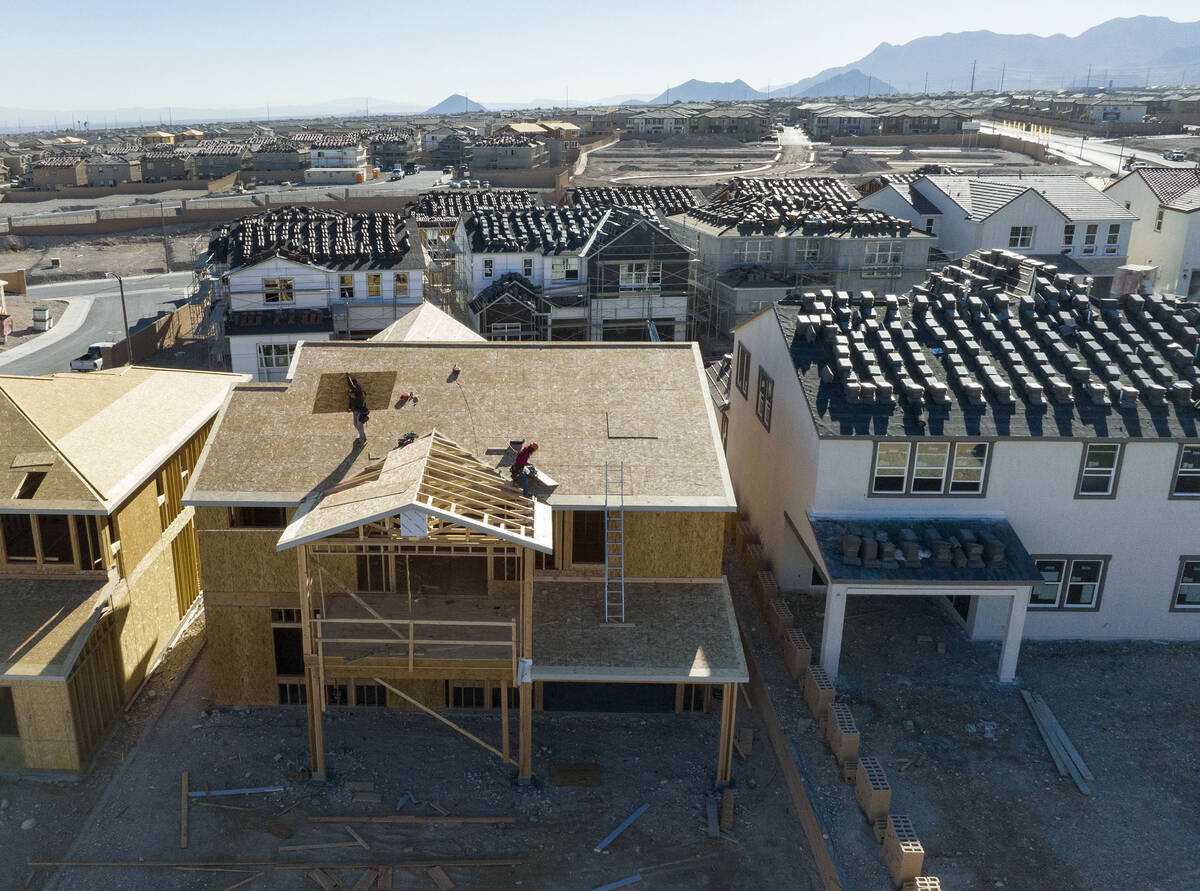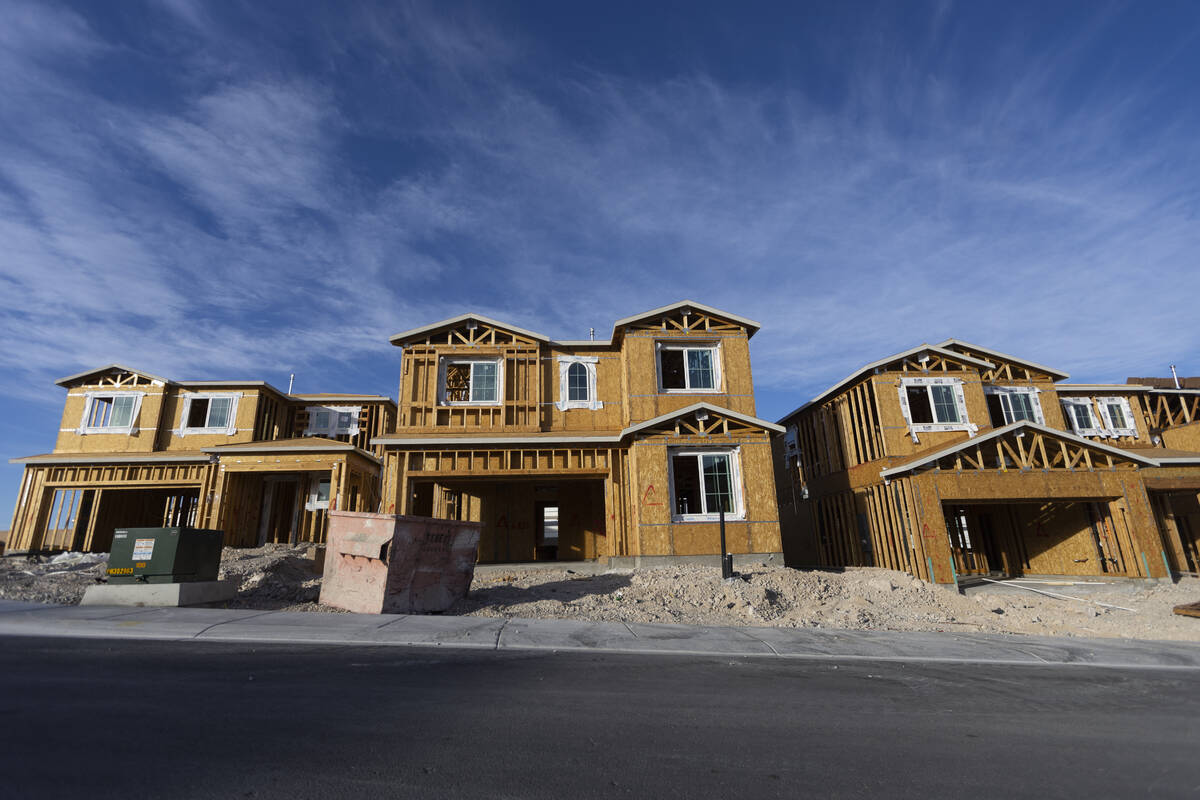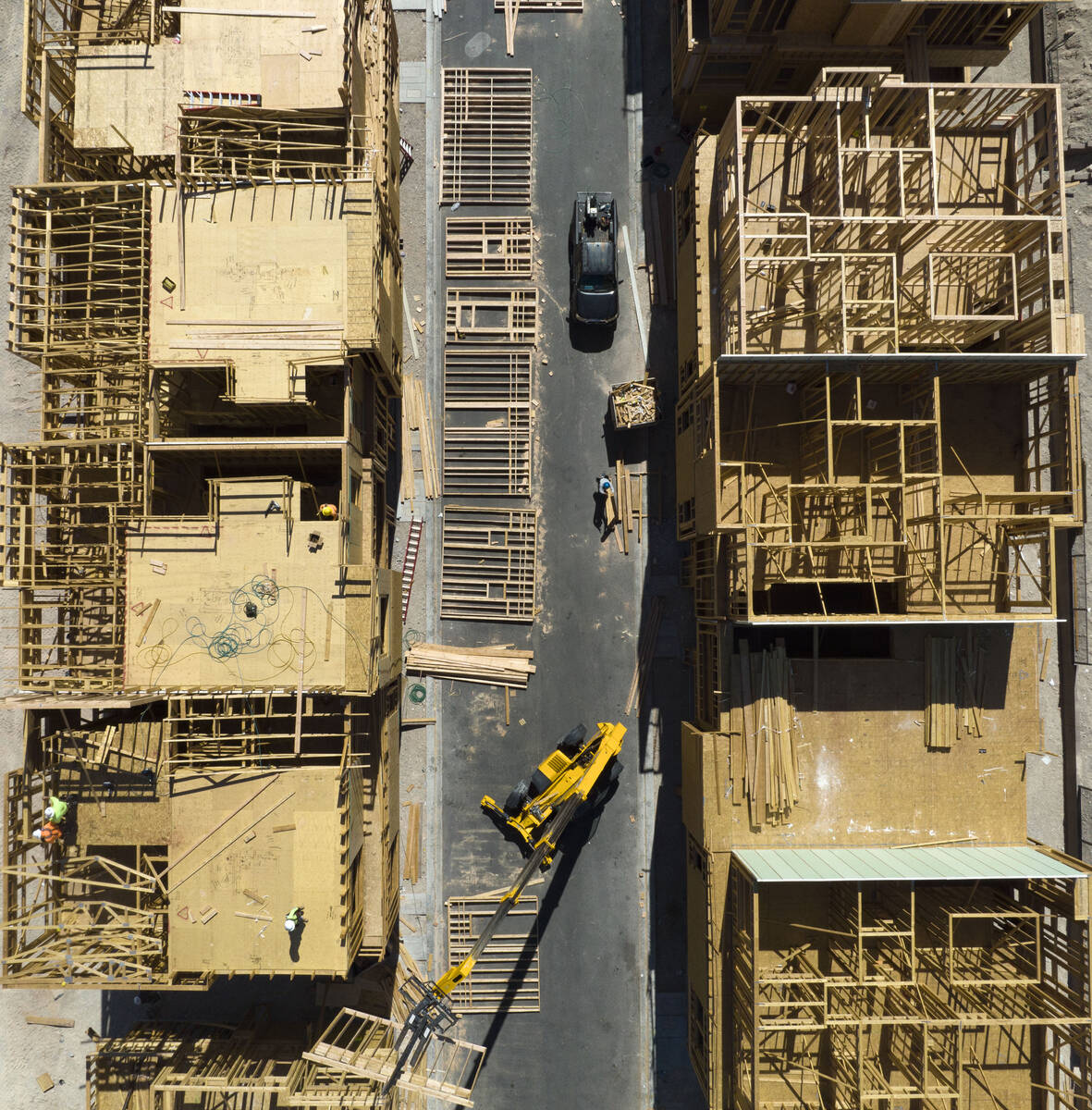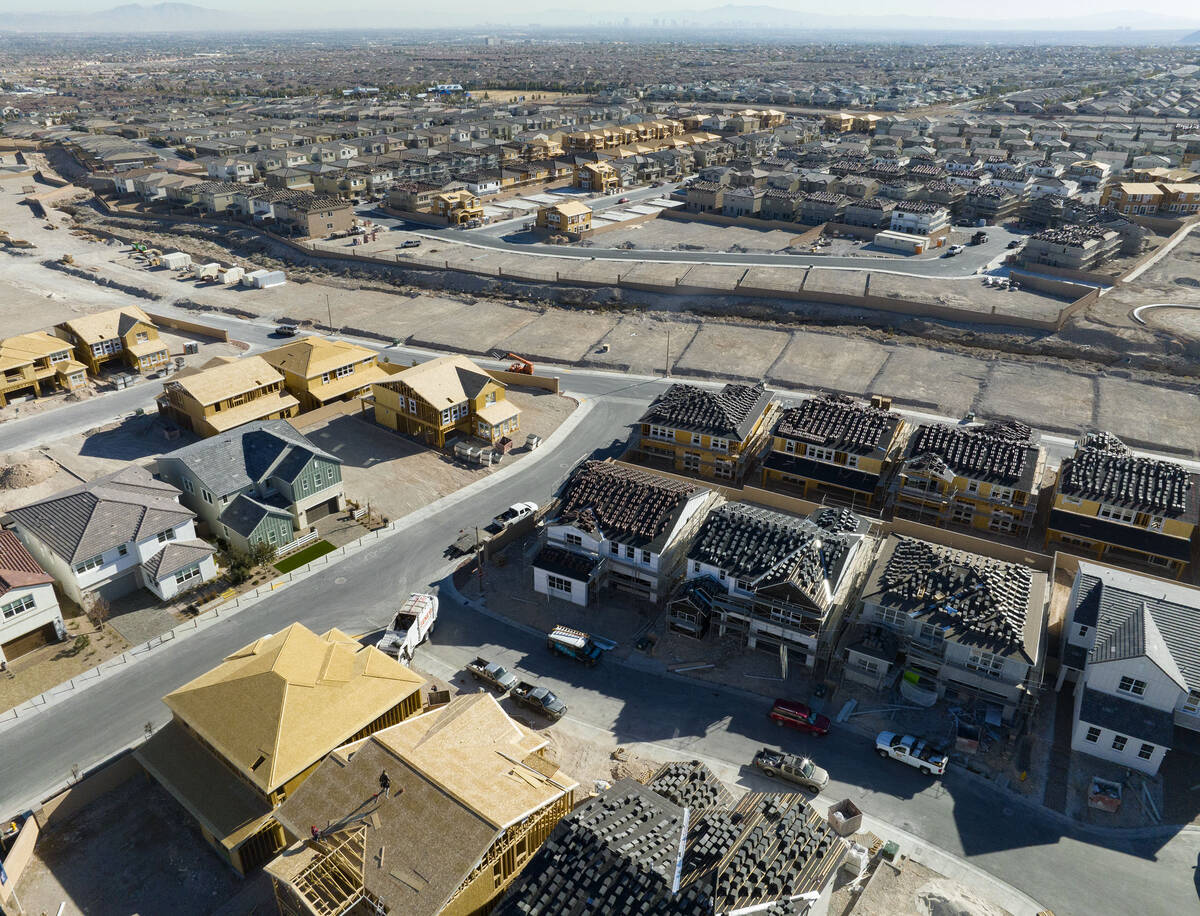 Las Vegas homebuilders ended 2022 with sharp drops in sales and construction plans from year-earlier levels, capping a dramatic change for the once-heated market.
Builders landed 416 net sales — newly signed purchase contracts minus cancellations — in Southern Nevada in December, down 57 percent from the same month in 2021, Las Vegas-based Home Builders Research reported.
Builders also pulled 427 new-home permits in December, down 67 percent from a year earlier, and their land-buying activity was "extremely slow for the majority of the past six months or so," the firm's president, Andrew Smith, said in the report.
Overall, builders logged almost 8,600 net sales in Southern Nevada last year, down 33 percent from 2021, and pulled around 10,970 home construction permits, down 27 percent.
"We are all aware of the general state of the housing market these days, and that 2022 showed a steady decline in activity on basically all fronts," Smith wrote.
'Caused the party to end'
Homebuyers in Las Vegas and across the country pumped the brakes for months last year, as a sharp jump in borrowing costs wiped out the cheap money that fueled America's unexpected housing boom after the pandemic hit.
Taylor Marr, deputy chief economist with brokerage firm Redfin, previously told the Review-Journal that last year marked one of the biggest "U-turns" for the housing market and noted that mortgage rates climbed at the fastest pace ever.
"It caused the party to end," he said.
Record-low mortgage rates had sparked a buying binge in Las Vegas and around the nation in 2021. Sales prices hit new all-time highs practically every month, homes sold rapidly, house hunters showered properties with offers, and builders regularly raised prices and put buyers on waiting lists.
In a bid to fight inflation, the Federal Reserve raised interest rates several times last year. Mortgage rates shot higher, and homebuyers pulled back.
In Southern Nevada, sales totals dropped hard in 2022. Sellers increasingly slashed their prices and available inventory soared. Amid the slowdown, builders offered more incentives to buyers and higher commissions to agents who brought them in, real estate sources said.
Buyer demand is 'thawing'
Mortgage rates are still well above year-ago levels but have ticked lower recently, easing the affordability squeeze.
The average rate on a 30-year home loan was 6.13 percent as of Thursday, up from 3.55 percent a year earlier, mortgage buyer Freddie Mac reported.
By comparison, rates eclipsed 7 percent last fall for the first time in two decades.
With rates down recently, "home purchase demand is thawing from the months-long freeze that gripped the housing market," Freddie Mac Chief Economist Sam Khater said in a news release.
Builder confidence nationally ticked higher in January, ending 12 consecutive monthly declines, the National Association of Home Builders reported.
The group said a "modest drop" in interest rates helped push confidence higher. But it noted that sentiment "remains in bearish territory" as builders face elevated construction costs, supply chain disruptions and "challenging affordability conditions."
Locally, builders' net sales in December jumped 33 percent from the month before, though sales cancellations also pushed higher, Home Builders Research reported.
Contact Eli Segall at esegall@reviewjournal.com or 702-383-0342. Follow @eli_segall on Twitter.