Las Vegas luxury home of Ponzi schemer trades hands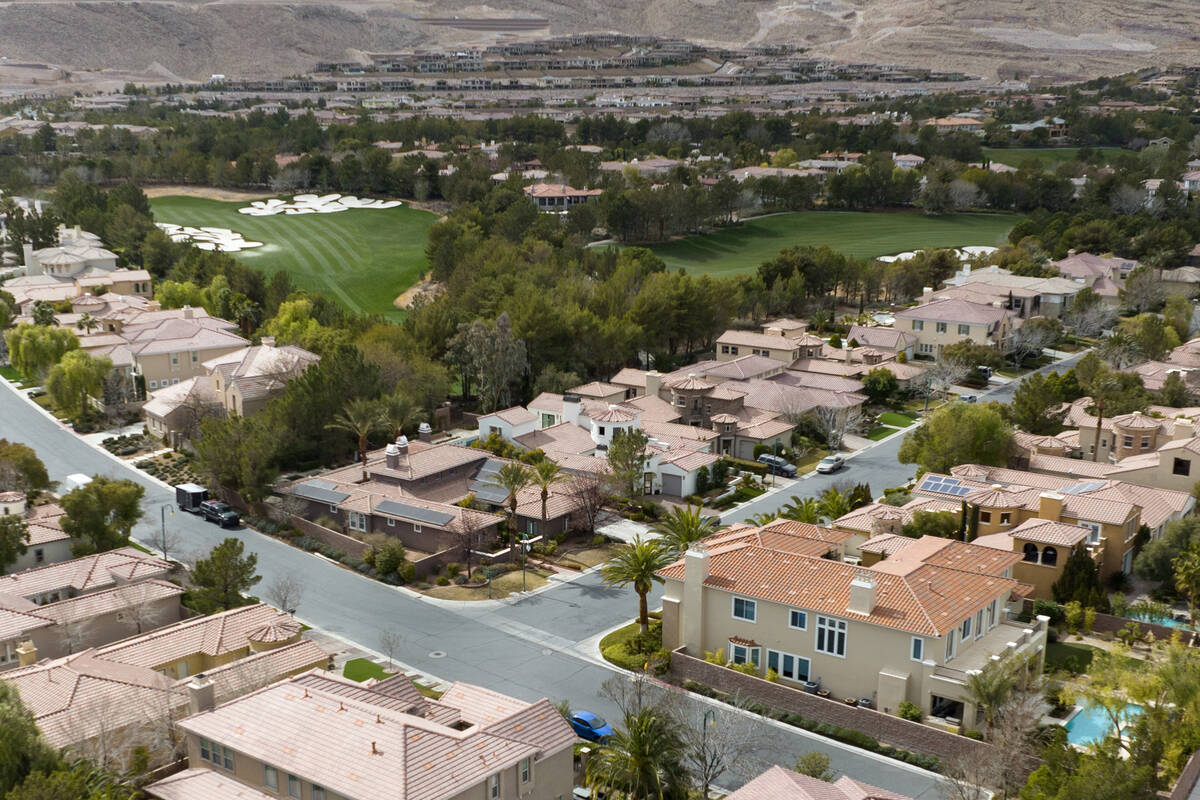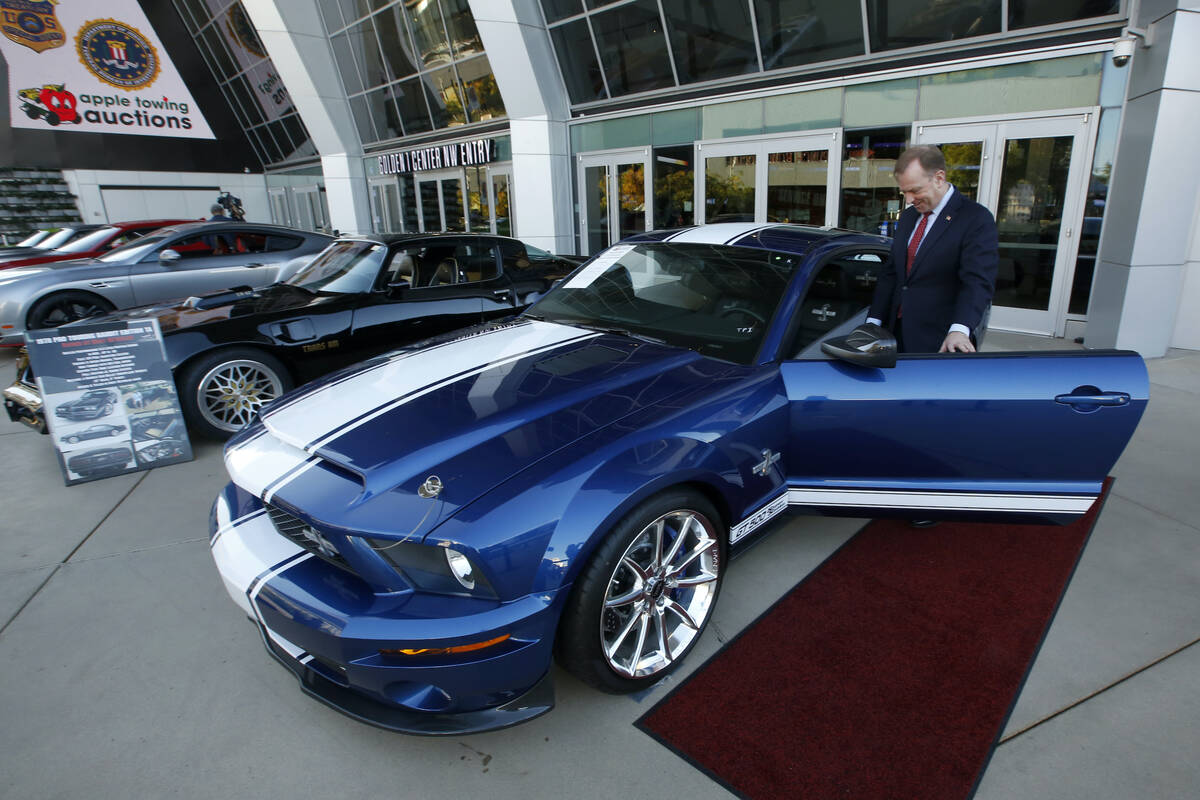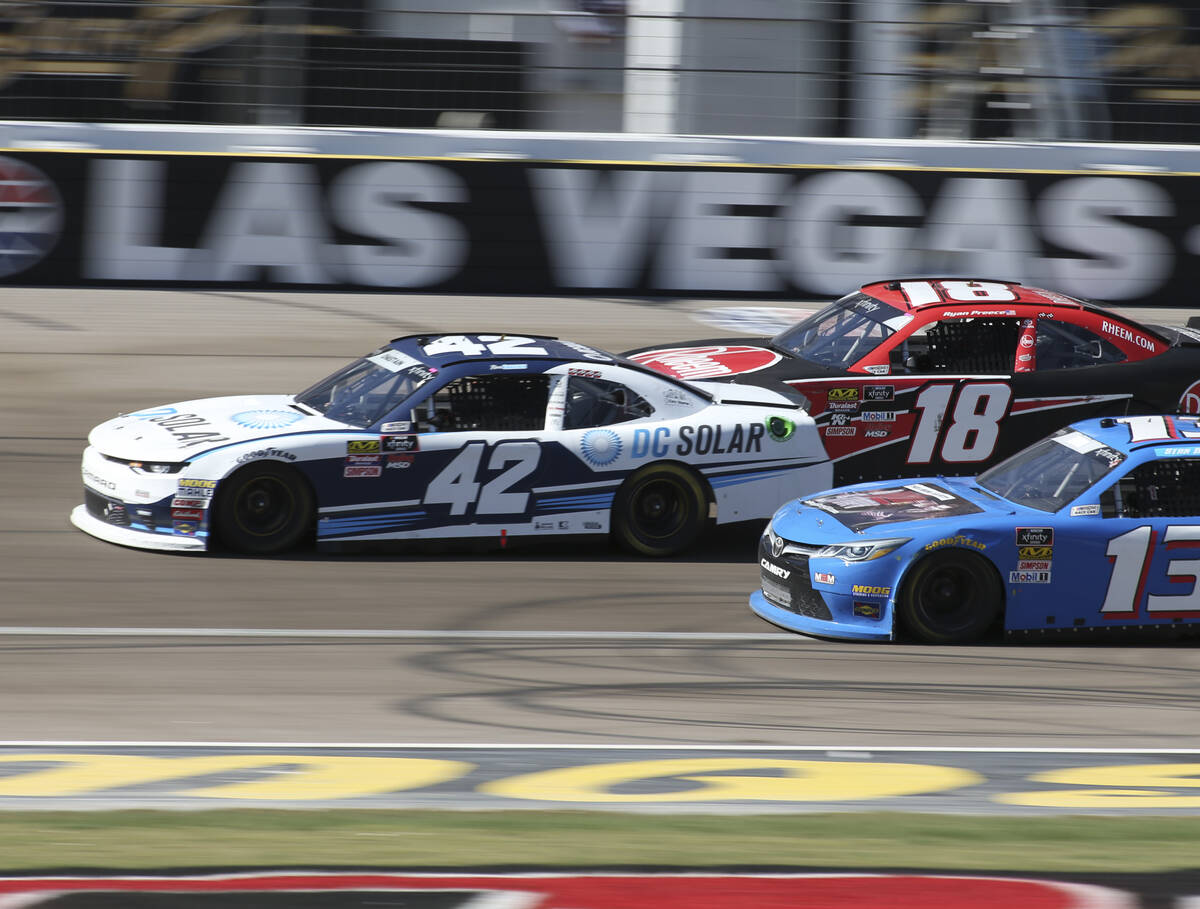 Jeff Carpoff rolled out vehicle charging stations across Southern Nevada in 2017, giving drivers new spots to keep their electric cars humming.
Years later, the solar company boss was sentenced to decades in prison — and authorities recently sold off his luxury Las Vegas house.
The U.S. Marshals Service sold Carpoff's former 6,902-square-foot home in the Southern Highlands community for $3.35 million in December. Before the sale, Carpoff and his wife, Paulette, owners of California-based DC Solar, pleaded guilty to participating in a billion-dollar Ponzi scheme, and the federal government took control of several properties they owned, records show.
Their sprawling house at the Las Vegas Valley's southern edge boasted a "wellness center," movie theater, wine gallery, fire pits and electric shades, according to listing materials.
It also had security cameras.
Properties across Southern Nevada can have wild backstories including huge development ideas that never panned out, soaring or plunging sales prices, litigation, bankruptcy proceedings, or abandoned construction work.
Sometimes, the drama includes fraud allegations against a former owner.
'It was an epic time!!'
DC Solar manufactured mobile, trailer-mounted solar generators that were promoted as being able to provide lighting at sporting events or emergency power for cellphone towers, prosecutors said.
The company, based some 40 miles outside San Francisco, in Benicia, developed a presence in Southern Nevada.
In fall 2017, the Las Vegas Sun reported that DC Solar added 19 EV-charging stations around the valley. They were powered by solar panels, and drivers could use them for free, the paper reported.
The company had partnered with Las Vegas Motor Speedway in 2016 to provide solar-powered EV-charging stations during a weekend of NASCAR racing. In 2018, it was the title sponsor for the DC Solar 300, a NASCAR racing series at the Speedway.
All told, DC Solar was making a name for itself. Even a company Christmas party got rave reviews.
"Had a great time at the @DCSolar Christmas party tonight. Thanks for having me @carpoff_jeff and Paulette Carpoff! Best holiday party I've ever been to by far!!" NASCAR driver Kyle Larson tweeted on Dec. 16, 2018.
Had a great time at the @DCSolar Christmas party tonight. Thanks for having me @carpoff_jeff and Paulette Carpoff! Best holiday party I've ever been to by far!!

— Kyle Larson (@KyleLarsonRacin) December 16, 2018
"It was an epic time!!" Jeff Carpoff replied, adding hip-hop star Pitbull "put on a great show!!"
It was an epic time!! @pitbull put on a great show!! @DCSolar https://t.co/ieUXl1To6w

— Jeff Carpoff (@carpoff_jeff) December 16, 2018
Carpoff and his company, however, were soon getting attention for other reasons.
'Massive losses'
Less than a week after those tweets went out, two news groups in the Bay Area reported that FBI agents raided Carpoff's home in Martinez, California.
According to a court filing later, the federal government seized funds from DC Solar and froze all associated bank accounts on Dec. 18, 2018. That same day, FBI and IRS agents executed "sweeping" warrants of DC Solar's headquarters, seizing computers, servers and hard-copy files.
Federal prosecutors announced in early 2020 that Carpoff pleaded guilty to conspiracy to commit wire fraud and money laundering and that his wife pleaded guilty to a conspiracy charge and money laundering.
Their company started out as a legitimate business, but "by at least 2011, DC Solar operated a Ponzi-like scheme that defrauded investors of approximately $1 billion," according to Jeff Carpoff's plea agreement.
Carpoff and others "lied to investors" about the demand for the company's solar gear and the revenue it generated from leasing the equipment to third parties, and then "covered up these lies with techniques including false financial statements and fake lease contracts," federal prosecutors said.
The fraud "concealed a circular payment structure" in which Carpoff and others used new investor funds to pay previous investors the supposed lease revenue they were expecting, according to a news release from a U.S. attorney's office in California.
'Lavish lifestyle'
The Carpoffs also led a "lavish lifestyle" and "used proceeds of their fraud" to buy and invest in more than 150 luxury and collector vehicles; luxury real estate in Lake Tahoe, Las Vegas, the Caribbean and elsewhere; a suite at a professional football stadium; a subscription private jet service; and jewelry, according to the plea agreement.
The couple also used "fraud proceeds" to pay for a minor league baseball team, a NASCAR sponsorship and a "2018 performance by an internationally known recording artist at a DC Solar holiday party," the filing stated.
In 2021, prosecutors announced that Jeff Carpoff was sentenced to 30 years in prison. Last year, Paulette Carpoff was sentenced to 11 years and three months in prison.
According to the Federal Bureau of Prisons, Jeff Carpoff is incarcerated in a medium-security facility in Victorville, California.
His attorney could not be reached for comment.
Carpoff acquired the Southern Highlands property in 2016 for more than $2.5 million, records show.
In early 2020, a federal judge approved a forfeiture order giving U.S. Marshals the authority to sell several properties owned by the Carpoffs, including the Las Vegas house.
As seen on Zillow, the home was listed for $3.2 million on Oct. 31 and found a buyer less than two weeks later.
Steve Menzies, founder of Las Vegas construction firm Focus Companies, bought it for above the asking price, property records indicate. He did not respond to calls for comment.
Real estate broker Zar Zanganeh, managing partner of The Agency's Las Vegas office, listed the house for sale, according to Zillow.
He declined to comment, citing the "sensitivity of the situation."
'Unable to successfully retrieve the corpse'
Carpoff wasn't the first person whose real estate in Las Vegas was sold off after the federal government made fraud accusations.
In 2018, warehouse developer Prologis bought land near the Speedway that was previously linked to Western Financial Planning Corp. owner Louis Schooler.
The Securities and Exchange Commission had sued Schooler and his San Diego-based company in 2012 — alleging he bought raw land in the Southwest and sold the tracts at "grossly inflated prices" to "numerous unsophisticated investors."
A federal judge ordered Schooler to pay nearly $150 million. But several months later, in fall 2016, Schooler's lawyer said in court papers that his client had not been heard from for more than three months and authorities in Tahiti had issued a death certificate for him.
As outlined by the attorney, Schooler had sailed more than 3,500 miles to French Polynesia, and his boat was found on a sparsely populated atoll.
A gendarme sailed over to investigate and saw a body on the boat's deck. But the officer "was unable to successfully retrieve the corpse before high seas" washed it "into the ocean, from where it has never been recovered," Schooler's lawyer wrote.
The SEC, which initially said in court papers it was "not prepared to concede that Mr. Schooler's death has been established," later concluded he was "in fact deceased."
'I guess I'll start over'
In another case, a federal grand jury indicted MRI International owner Edwin Fujinaga in 2015 on allegations that he ran a $1.5 billion Ponzi scheme. The SEC said he and his medical billing collections company had "victimized thousands of investors, depriving many of their entire life savings."
Several visits in 2017 to MRI's former office complex in the southwest valley showed it was emptied out and, according to court papers, it was badly vandalized. Windows and toilets were smashed, door locks were broken, business documents were strewn all over, and valuable electronics gear was missing.
Two real estate firms bought the complex from a court-appointed receiver in 2017 and spruced it up. Casino operator Las Vegas Sands Corp. purchased most of the property in 2021 for its new corporate headquarters.
Fujinaga, meanwhile, was found guilty in 2018 of mail fraud, wire fraud and money laundering. Months before he was convicted, his former mansion in Las Vegas' wealthy Tournament Hills enclave was sold off by a court-appointed receiver.
Fujinaga was at the house one day to hand over the keys, according to listing agent Greg Clemens, who was tapped by the receiver to sell the place.
As Clemens previously recalled, Fujinaga said, "I guess I'll start over," and walked out the door.
He was sentenced to 50 years in prison.
The Review-Journal is owned by the Adelson family, including Dr. Miriam Adelson, majority shareholder of Las Vegas Sands Corp., and Las Vegas Sands President and Chief Operating Officer Patrick Dumont.
Contact Eli Segall at esegall@reviewjournal.com or 702-383-0342. Follow @eli_segall on Twitter.