Las Vegas startup helps clients buy a home, one month at a time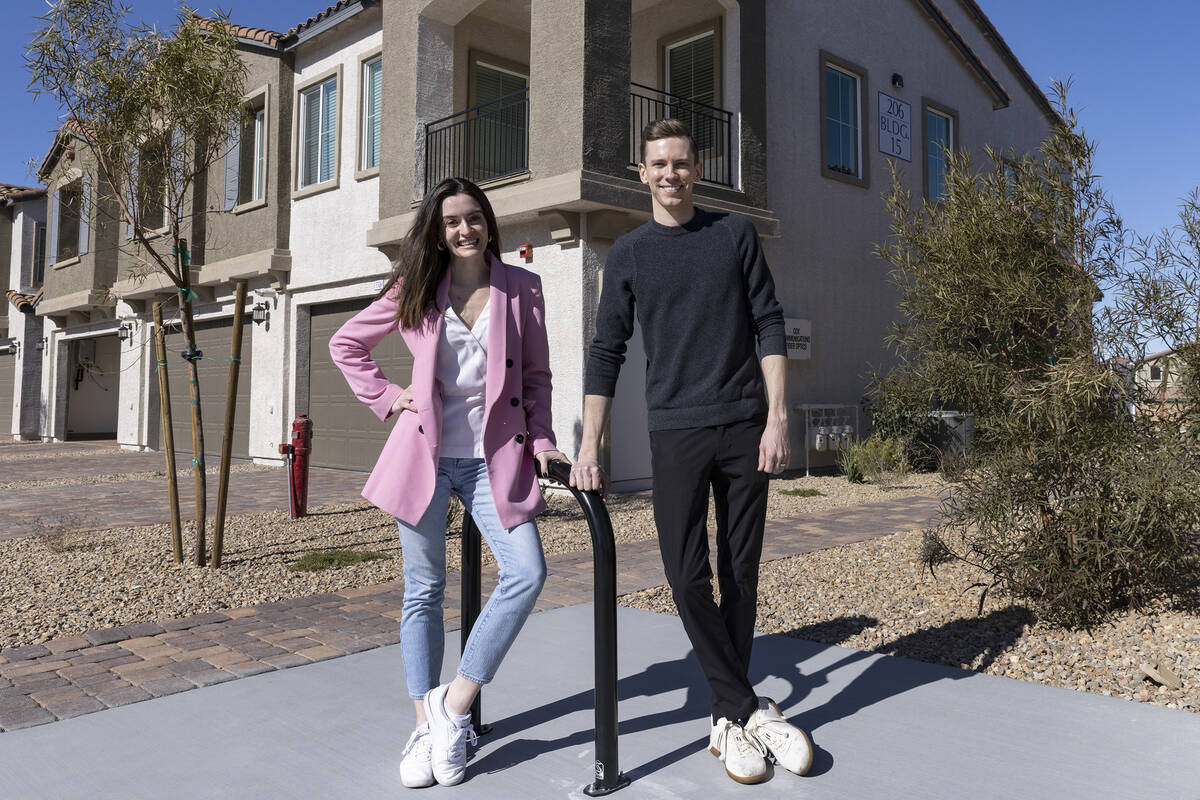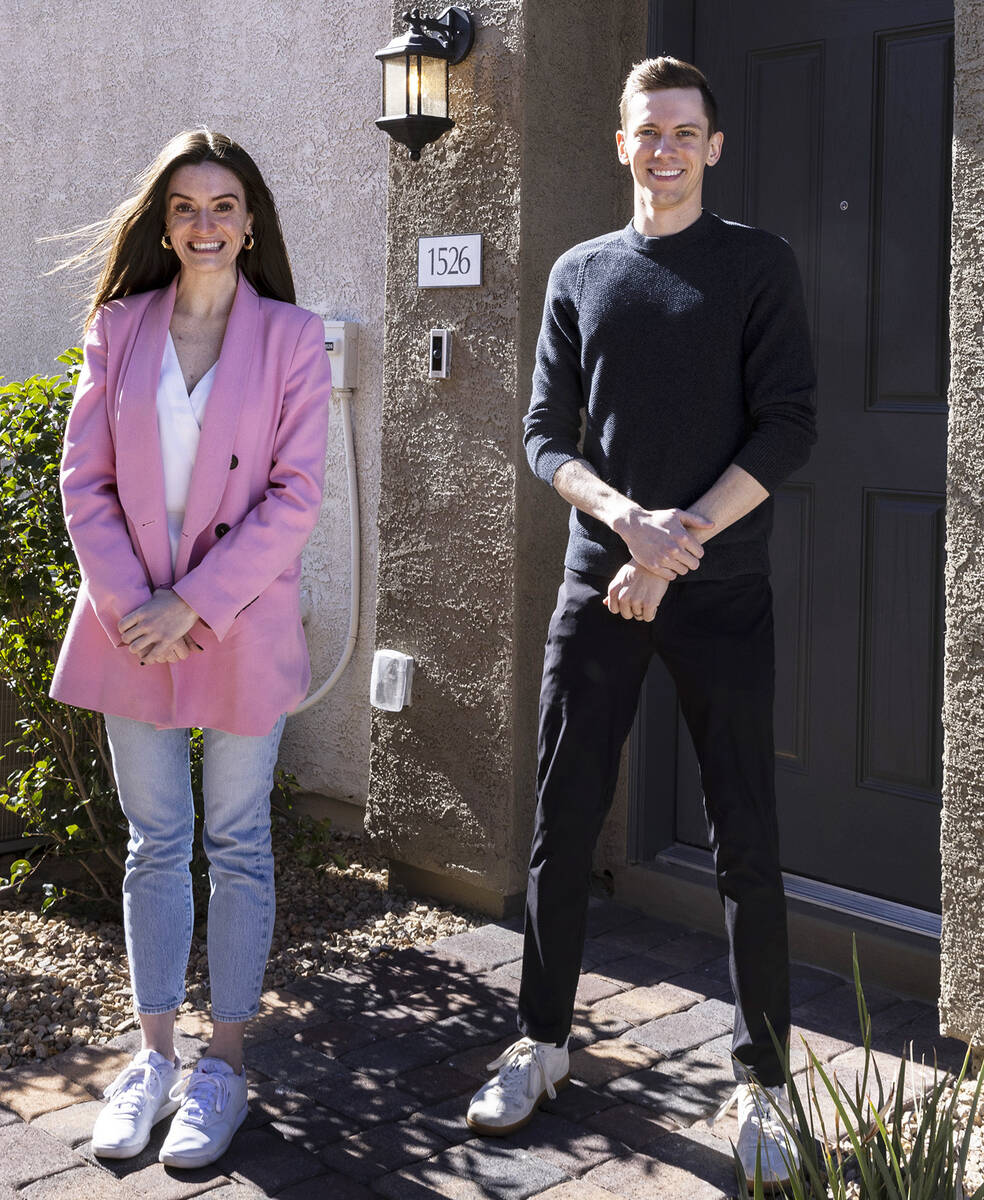 Las Vegas-based startup Roots Homes wants to help millennials and Gen Z purchase a home by offering more flexibility than the years it takes to save money toward a down payment — using a method known as fractional homeownership.
Its first customer moved into a home in November, and the company said its 10th client is scheduled to move into a home this week. And last month, the company announced it raised $2.2 million in pre-seed funding to help fuel its growth.
"Our primary purpose is to help people access the largest wealth-building tool that Americans have access to in their whole entire lives, which is homeownership," Roots co-founder Lauren Self said.
Fractional homeownership, when a person has shared ownership of a property, isn't a new new model, but the company is hoping to use it as a way to get more Southern Nevadans on a path to purchasing a home, compared with other means like rent-to-own.
Las Vegas Realtors President Lee Barrett, broker and owner of Barrett & Co. Inc., said Roots is offering a "really creative" concept that allows a person to "move from a tenant to a property owner."
"It's not a new concept," Barrett said. "But it's a really interesting concept on how it's broken it down," Barrett said. "So I think it's a good idea."
Roots customers sign a 12-month lease, and their monthly payment on a Roots-owned home covers all monthly expenses, with a minimum of 10 percent applied toward building equity in the home, according to Self and Roots co-founder Sam Barsness. Typically, customers have a credit score of over 600 and an income that is three times the monthly rent.
Customers can choose to pay more each month to build equity faster, and there's an option to buy the home from Roots at anytime.
If a client chooses to move into a different Roots-owned home, they can transfer the equity they built from their previous residence. There is also an option for Roots members to cash out their equity if they no longer want to stay in a Roots-owned home.
Jack Rosenberger, 27, was planning to buy a home after saving for years by living with his mother until he learned about Roots. He chose Roots because of the flexibility it offered and moved into a three-bedroom home in the northwest Las Vegas Valley this month.
"It's the fact that I can live in the house for a year or two," he said. "I can really get a feel for the house, see if I really like living in it."
Creating flexibility
Self previously worked remotely for Wing VC, a venture capital firm based in Palo Alto, California, before starting Roots Homes in the summer of 2021. Barsness, a former commercial real estate broker with experience building software for startups, joined the company in January 2022.
Self said helping people buy a home is a "deeply personal" mission, recounting how her family lost their Henderson home in 2008.
"My parents worked so hard to buy that home for us and to have that home be our nest egg. It was the foundation of our family's financial future," she said. "We ended up losing that house to foreclosure despite having made a down payment. Despite having made timely mortgage payments for a decade, we lost everything."
Self said her family lived in rental properties after that time, and views renting as "lighting my money on fire" every month.
The co-founders initially employed a "small" team of remote employees last year but recently cut its workforce to only Self and Barsness to "re-prioritize our attention" to get more members in homes, according to Self.
Last month, the company announced it raised $2.2 million in pre-seed funding, led by Other Ventures, with participation from Waveline VC, Behind Genius Ventures and CaptialX, and several angel investors, according to the company's news release.
The funding will be used to help grow the business and but more homes, Self said, and the company is seeking to raise additional money through a seed investment round.
"We raised these funds on the notion that we think that people need an easier way to homeownership, and we're going to use these funds to prove that it's true," Self said.
By the end of 2023, Roots wants to own 100 homes across the Las Vegas Valley and eventually expand to other cities.
"Some next possible cities could be places like Austin, Salt Lake City and Denver — cities that are kind of up and coming in terms of being a destination for young professionals," Self said.
'Still a company'
Roots is unique compared to rent-to-own business models because it offers shorter and more flexible leases, according to Nicholas Irwin, assistant professor at UNLV's Lied Center for Real Estate.
"If no down payment is required, that does distinguish (Roots) because a lot of those rent-to-own companies require a nominal percentage down," Irwin said.
He said rent-to-own models usually require members to stay in the same home for several years before they can transition from renter to owner.
While Roots offers a unique path to homeownership, it may not be the most affordable option.
"There's no guarantee that one payment you're making is less than it would be if you had your own mortgage and you paid your own utilities," Irwin said. "They're still a company. They're not a nonprofit. They're a profit-maximizing business, and they need to generate profit."
Because customers can buy the home at any time, Roots adds a 4 percent annual fee based on its purchase price, saying that the 4 percent figure is based on the historical real estate appreciation rate in the U.S.
Irwin said using the appreciation number could be "potentially fraught with issues" as some markets may not experience the same year-over-year appreciation.
But Barrett said the 4 percent fee appears "reasonable" because that is the amount a home typically appreciates in value during normal economic times.
Self said if a home appreciates in value, the tenant can take advantage of the higher price and cash out their equity. If the home's value falls below 4 percent, they can wait until the market improves.
She said the goal is to offer people flexibility.
"Three to four years is the mark of time where they would actually be able to convert their equity into a 3 percent down (Federal Housing Administration loan), without bringing any cash to the table," Self said. "So effectively zero down to buy the whole house."
'Deeply personal mission'
Garo Atamian will be moving into a four-bedroom Roots home in Henderson in the coming weeks and said the 4 percent appreciation rate is reasonable because the process is "zero risk." He said Roots doesn't force members into buying the home by a certain date.
"If I don't love the house or the price later, I can sell the equity or vest it for the future. That is worth the 4 percent for no money down at the onset," Atamian said.
He said the current state of the economy and the housing market has kept him from buying a home.
"Half the country says the economy is going into the toilet any minute, and the other half says that housing markets are good," Atamian said. "It's hard to commit to a house right now, and Roots offered a really attractive path to get access to one."
While Roots is still in its early stages, Self said more than 100 people signed up for its waiting list in January.
"Sam and I are very much of the belief that fractional homeownership is the future, and that in the future, it will be just as common — if not more common — than renting or whole homeownership," Self said.
Contact Sean Hemmersmeier at shemmersmeier@reviewjournal.com. Follow @seanhemmers34 on Twitter.