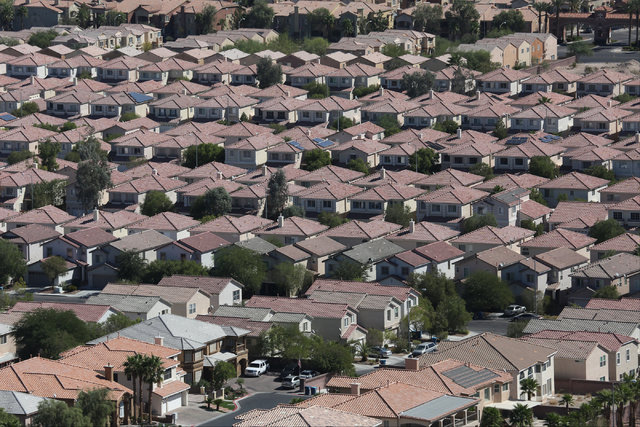 U.S. home values climbed last month at the fastest annual pace since the boom years, with Las Vegas ahead of the national average, a new report shows.
The median estimated home value in the Las Vegas area in November was $213,700, up 9.6 percent from a year earlier, according to home-listing service Zillow.
Nationally, the median was $192,500 last month, up 6.5 percent year-over-year.
According to Seattle-based Zillow, U.S. home values rose at their fastest annual pace since August 2006, around the peak of last decade's housing bubble.