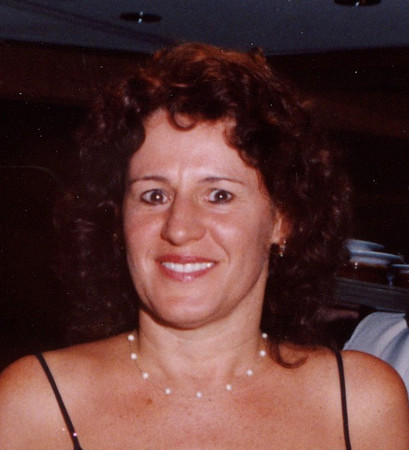 Mortgage brokers, the independent businesses that promise to help home buyers find the best mortgage loan, are becoming an endangered species, local industry leaders say.
"We're in a real bad situation right now," said mortgage broker Janis Grady of Home Savings Mortgage.
She hosted a meeting of 20 mortgage brokers at her offices Monday in an attempt to organize a new trade group and start lobbying state and federal legislators.
Brokers discussed how their numbers have shrunk since the real estate industry collapse, regulators got tougher and big lenders became harder to satisfy.
Residential mortgage lending competition will diminish with the decline in mortgage brokers, meeting participants said. That's bad news for consumers, they said.
"The mortgage broker has the ability to be much more competitive in the marketplace than the banker," said Ira Epstein, president of Stateline Funding Inc.
Brokers typically tell clients they will find the best priced mortgage from various lenders and promise to process the loan faster, Grady said.
Yet mortgage brokers are disappearing like mirages in the desert.
At the end of the real estate boom in 2007, the Mortgage Lending Division was regulating 1,250 brokers and 10,600 licensed loan officers, said Commissioner Joseph Waltuch.
He counted 250 mortgage brokers today, or about one-fifth of the total three years ago. The number of licensed agents plunged to 2,200.
Regulations and regulatory costs are piling up.
The Nevada Mortgage Lending Division charges a fee of $1,100 for each licensee location to pay for the cost of legal representation by the attorney general's office. The fee is based on costs in the last two years, which skews results toward the boom days when there were more brokers and a bigger regulatory burden at the division.
"No one thought the bottom would fall as quickly as it has, and they didn't respond quickly enough to lower fees," said Assemblyman John Hambrick, R-Las Vegas.
Waltuch predicted the attorney general's fee for brokers will decline next year.
State legislators in October also started requiring mortgage brokers to hire loan officers as employees, rather than only hire them as contract workers.
As a result, mortgage brokers now must pay the 2 percent employee tax, Grady said. Agents work for commissions, but they could argue they are owed minimum wage if their mortgage applicant failed to get a loan, she said.
Real estate firms, however, may continue using contract workers as sales agents, she said.
Starting in October, state law required brokers to obtain $50,000 surety bonds, which costs anywhere from a few hundred to a few thousand dollars.
Grady said she originally was quoted $6,200 for the bond by one insurer before she got a bond for $375 from another.
A lot of brokers can't qualify because of bad credit or a lack of assets, Grady said.
In addition to tougher regulations, some brokers figure big national and regional banks are trying to squeeze them out of the industry, which would reduce competition and result in less attractive loan deals for consumers.
Banks own many of the foreclosed homes on the market, and brokers said the banks are requiring the buyer to obtain a mortgage loan from them rather than a competitor.
Bill Uffelman, president of the Nevada Bankers Association, said the practice is no different than that of home builders who provided incentives for taking out mortgages from a preferred lender.
Banks "are trying to make up some of the money they lost," Uffelman said.
Big mortgage lenders "don't want a bunch of mom's and pop's" they want to deal with a few giant mortgage brokers, said mortgage agent Forice Ham.
In other cases, mortgage consultant Timothy Klinger of Henderson had to get as many as four appraisals, each costing his client $400, because each lender required a new one.
Uffelman said lenders typically want to use an appraiser they trust before they take the risk of making a loan.
Hambrick asked the meeting participants to compile a list of desired regulatory and legislative changes and promised to carry the message to Gov. Jim Gibbons and other state officials. Gibbons could instruct the lobbyist employed by Nevada to push for federal law changes favored by mortgage brokers, Hambrick said.
Hambrick said the state Legislature could adopt a resolution, which would carry some weight with Congress if several other states adopted a similar resolutions.
"Look for those issues that are of common interest and build on that," he suggested.
Contact reporter John G. Edwards at jedwards@reviewjournal.com or 702-383-0420.