Nevada leads nation in home foreclosures, report says
Updated September 20, 2023 - 9:40 am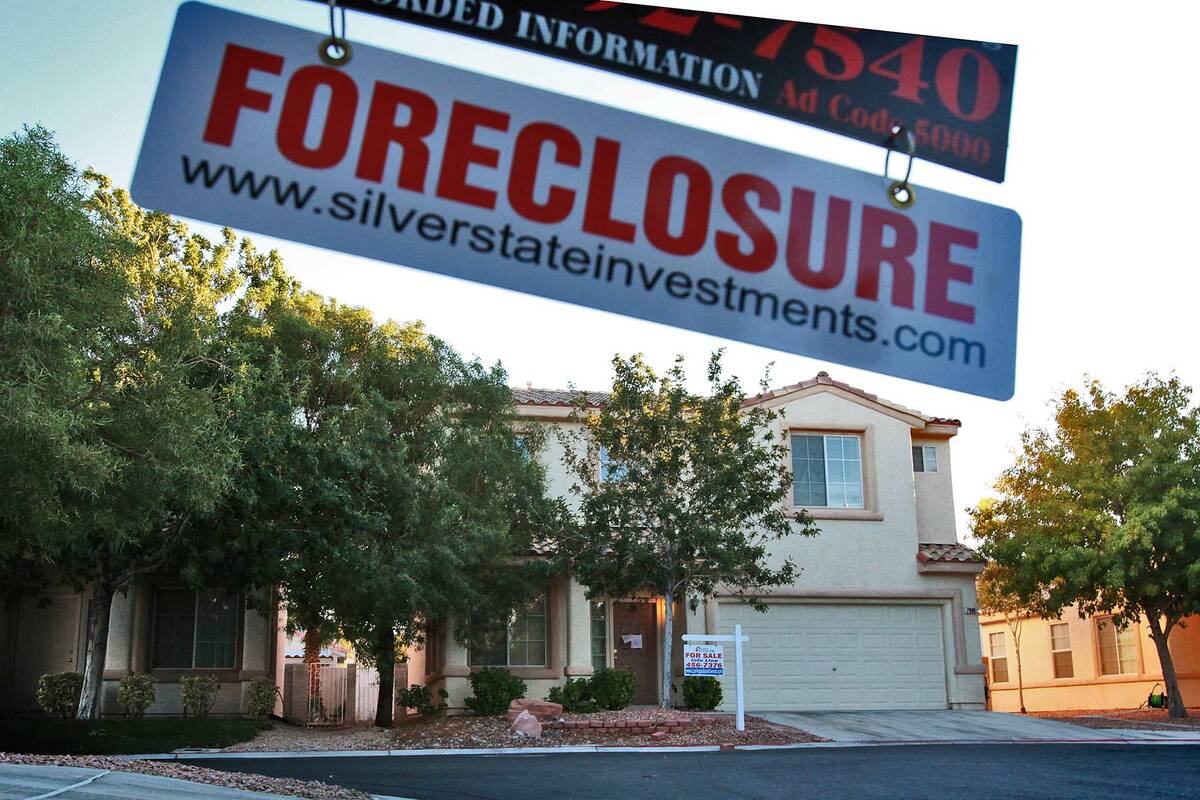 Nevada led the country in August in home foreclosures, according to a study from ATTOM, an online real estate data company. And Las Vegas ranked third among cities in the U.S. with the highest foreclosure rates.
One in every 2,224 housing units in Nevada had a foreclosure filing in August, beating out Illinois, South Carolina, New Jersey and Delaware, according to the new report.
Nationally, there were 33,952 properties with foreclosure filings — default notices, scheduled auctions or bank repossessions — a 7 percent increase from July, but down 2 percent from one year ago.
In Las Vegas, one in every 1,796 houses was in foreclosure in August, behind Columbia, South Carolina and Fayetteville, North Carolina.
Realtor.com reported that Nevada emerged as a "flashpoint" for a massive wave of foreclosures during the 2008-09 economic downturn, which was fueled by a sub-prime mortgage crisis.
"The (Las Vegas) housing market took years to recover after the influx of these vacant homes in the state," the report stated. "However, real estate experts don't anticipate another wave of foreclosures in Nevada — or anywhere else in the country. In the aftermath of the housing bubble, lenders have tightened the qualifications needed for borrowers to receive a loan. Today's buyers are financially stronger and less likely to default on their loans. Even if they lose a job and can't pay their mortgage, many will be able to sell their home before a foreclosure is completed. Most will even walk away with some cash."
Las Vegas is dealing with a real estate slowdown — much like the rest of the country — due to a lack of supply and record-high mortgage rates. Renters are also hoping for relief in the city given that a wave of new apartment units is coming onto the market this year.