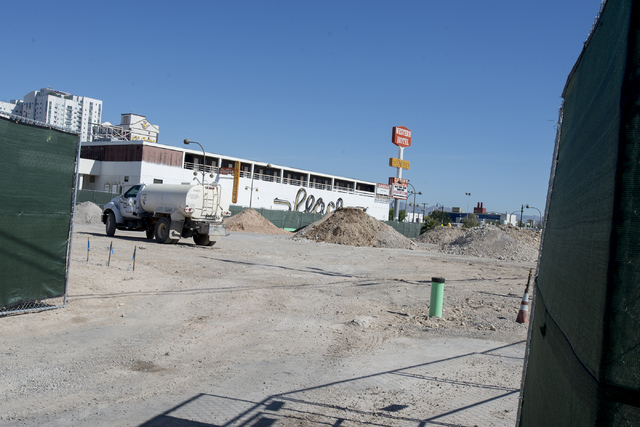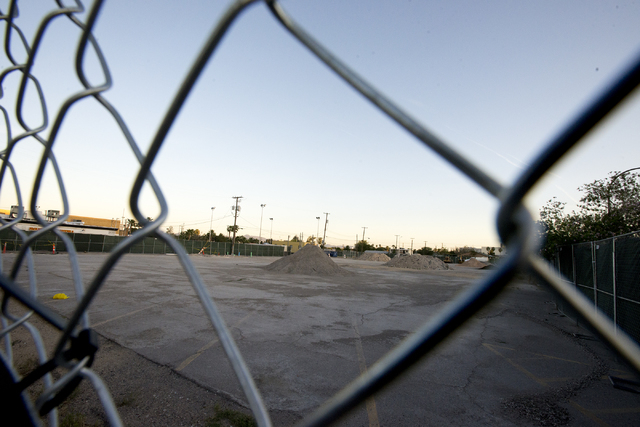 Officials with Downtown Project are calling their newest venture a "first-of-its kind" in the emerging Fremont East area.
The Wolff Co. and 901 Fremont, LLC, an affiliate of Downtown Project, on Monday will introduce, a mixed-use, multifamily residential project at the intersection of Fremont and Ninth streets.
"This is going to be the first thing that comes along that's going to be ground up building in some time," said Maria Phelan, Downtown Project spokeswoman. "There hasn't been a new development built from the ground up in quite a while."
Phelan said the podium-style building, which will include 231 units, as well as 15,000 square feet of retail space, is also slightly different from other residential buildings in the area in terms of size and price.
"It's mid-rise, so it's not quite as big, and the prices are going to be right in the middle of the market," she said.
The property, which is about two blocks east of Container Park, will feature one-, two- and three-bedroom apartments, with finishes including quartz countertops, under-mounted sinks, custom tile backsplashes and stainless steel appliances. Prices for the units are not yet available, Phelan said.
"The property is great if you're single, and don't need that extra space, or a family and need a couple of extra bedrooms," she said. "I think this will be something that will appeal to a lot of different people."
The residential complex is also an important milestone for Downtown Project, Phelan said, as an outside developer, the Wolff Co., is coming on board.
"For us, seeing developers like the Wolff Co. take interest in Downtown Las Vegas is really important and really exciting," she said. "An outside development group that see the potential, and want to invest with us into this area, is a great find."
Phelan said officials with Downtown Project, a private redevelopment initiative founded with $350 million in financial backing from Zappos CEO Tony Hsieh, have metaphorically equated the initiative to the iOS operating system.
"We built the operating system and the first five apps that come with your phone," she said. "We're the weather app, and the camera app, and the calendar app. And we knew that we needed other people opening and building the other apps to make your phone something you can spend all day on. We're starting to see that already, which is really great."
The residential complex will also boast a resident lounge and resort-style pool. She said potential retail tenants are already showing interest in the 15,000 square feet of retail space.
Construction at the site began recently, and is expected to take approximately 14 months. The Korte Co., based in Las Vegas, is general contractor for the project.
The introduction will take place at 2 p.m. Monday.
Contact Natalie Bruzda at nbruzda@reviewjournal.com or 702-477-3897. Find @NatalieBruzda on Twitter.