Southern Nevada home prices up more than twice national rate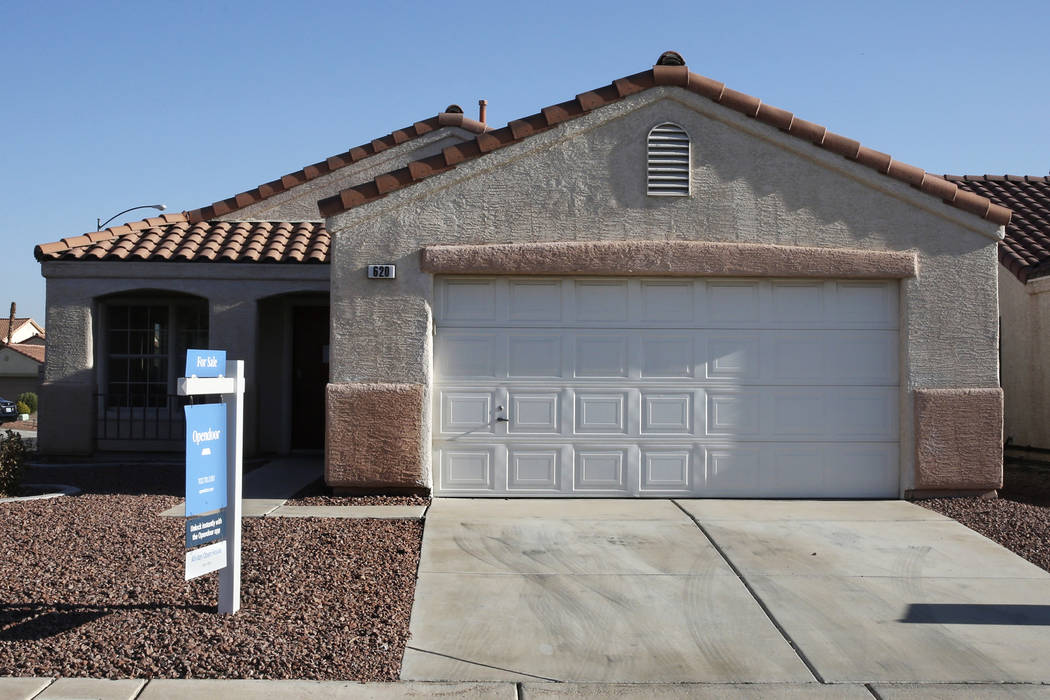 Las Vegas home prices keep rising fastest among major cities, a new report shows, and buyers are pulling back.
Southern Nevada prices were up 13.5 percent year-over-year in September, more than double the national rate of 5.5 percent, according to the S&P CoreLogic Case-Shiller index released Tuesday.
Las Vegas' price growth was fastest among the 20 markets listed in the report for the fourth straight month. Before it led the pack, it was second to Seattle for 10 consecutive months.
Locally, home prices accelerated in the past year or so amid low inventory and strong demand. But lately, amid higher mortgage rates, fast-rising prices and increased affordability concerns, Las Vegas' market has shown some signs of a cooldown.
Compared to last year, sales have slowed and inventory has surged. Almost 2,700 single-family homes traded hands last month, down almost 10 percent from a year earlier, and more than 6,900 houses were on the market without offers at the end of October, up 44 percent year-over-year, according to the Greater Las Vegas Association of Realtors.
Nationally, the growth in home prices slowed for the second consecutive month in September, and both resales and housing starts are down from a year ago, according to S&P Dow Jones Indices, which released Tuesday's report.
Ralph McLaughlin, deputy chief economist at housing tracker CoreLogic, said in a statement that "slow but steady growth in inventory is providing relief to homebuyers" and that "years of price growth outpacing income growth, as well as rising mortgage rates, is making the cost of buying homes increasingly expensive."
Aaron Terrazas, senior economist at home-listing site Zillow, said in a statement that "the national housing market is finally beginning to find more balance between buyers and sellers after years of near-total seller control."
He said inventory is up and price cuts are becoming more frequent, but "make no mistake that sellers and current homeowners still have an advantage in this game of tug-of-war." Competition for affordable homes "remains as fierce as ever," and the price cuts "are not acts of desperation," he added.
"Still, it's undoubtedly a good thing to see a return to the more natural push and pull of the market, after years in which it moved in only one direction," Terrazas said.
Contact Eli Segall at esegall@reviewjournal.com or 702-383-0342. Follow @eli_segall on Twitter.