Steps officials have taken to end squatting in Las Vegas, Miami areas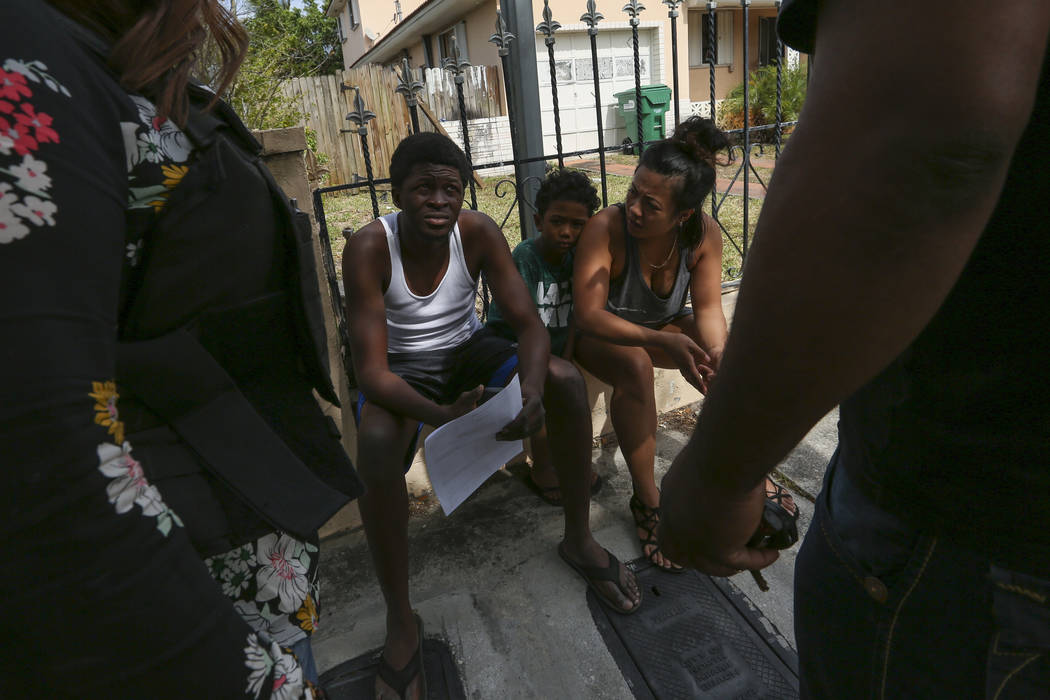 Steps taken to stamp out squatting in Las Vegas and Miami areas:
Las Vegas
— The Nevada Legislature in 2015 approved Assembly Bill 386, which created some squatting-related criminal offenses.
— The Henderson Police Department teamed with the Greater Las Vegas Association of Realtors in 2016 to create paperwork that would help officers better target squatters.
— North Las Vegas launched a squatters task force and set up paperwork traps to catch fake leases. For instance, if someone tries to get the water turned on at a house that's listed in the city's foreclosure registry, city officials give the application a closer look and try to contact the owner.
Miami
— The Miami-Dade Police Department, which handles unincorporated and other areas of Miami-Dade County, launched a full-time squatters task force in 2013. The department no longer operates a dedicated squad, but it still handles cases through its economic crimes bureau.
— The city of Miami Police Department has a detective who spends the bulk of his time investigating squatter houses.
— Cities such as Miami, Coral Gables and Sweetwater adopted anti-squatting ordinances.
— The Miami-Dade County property appraiser announced in 2013 that in an effort "to stop squatters," he had canceled 44 percent of all adverse possession claims on record, or applications to take ownership of abandoned properties.
Related
The house was for sale — but the sign suddenly went missing
Like Las Vegas, Miami battles onslaught of squatters