Symphony Park builds first high-rise apartments
Updated May 18, 2023 - 8:03 pm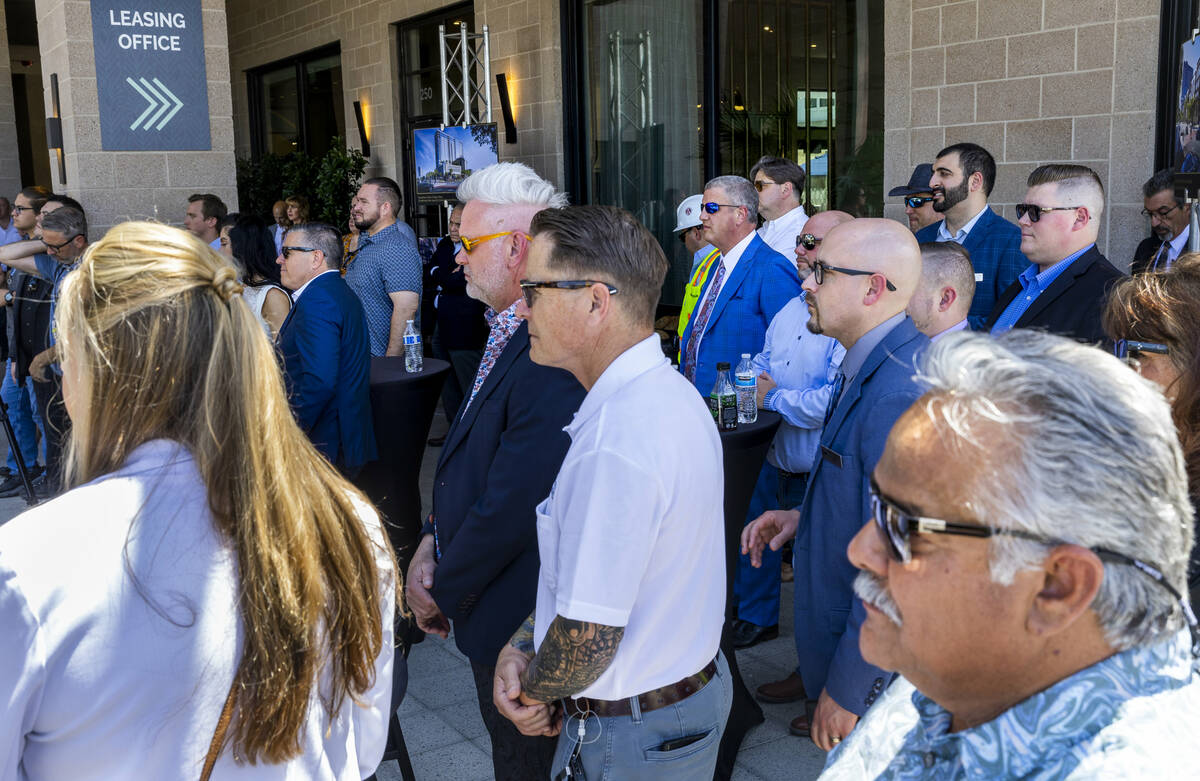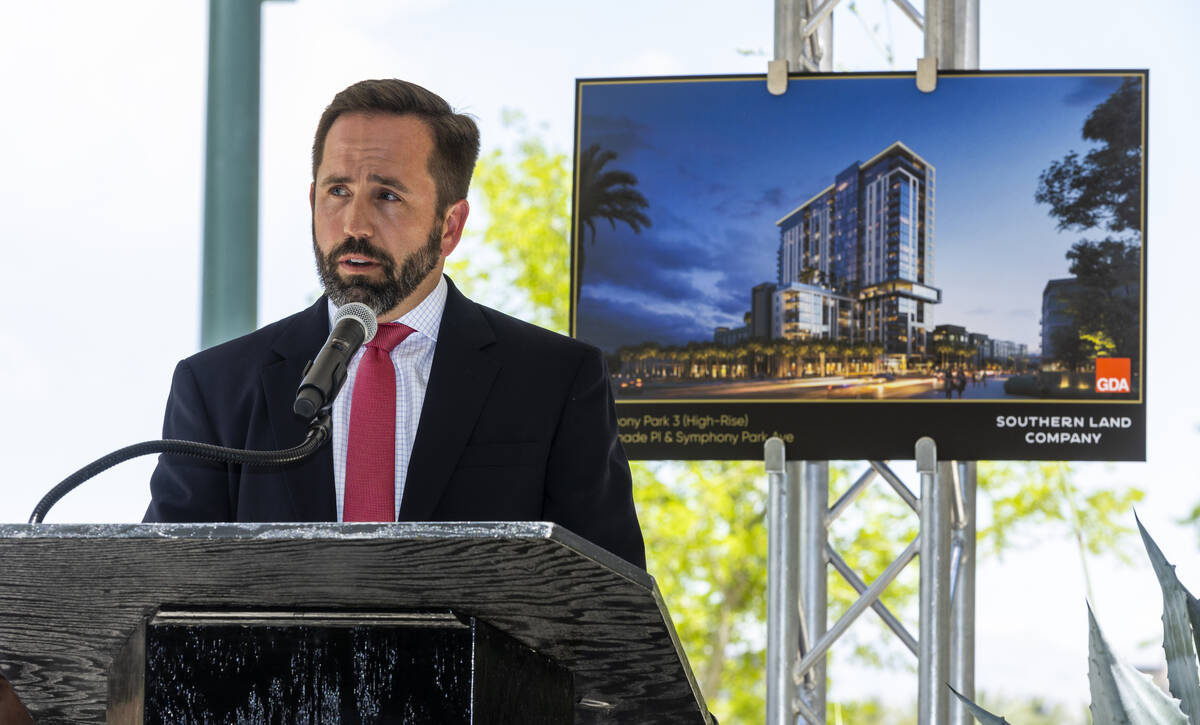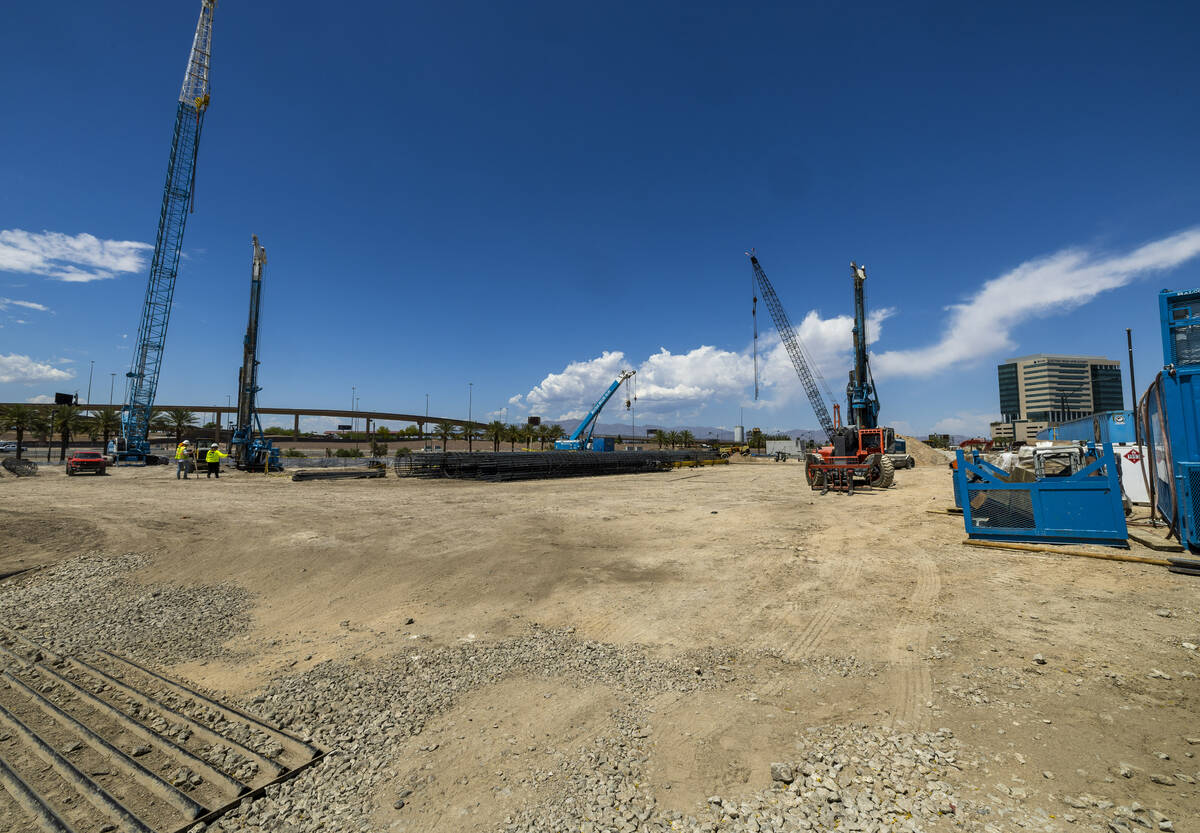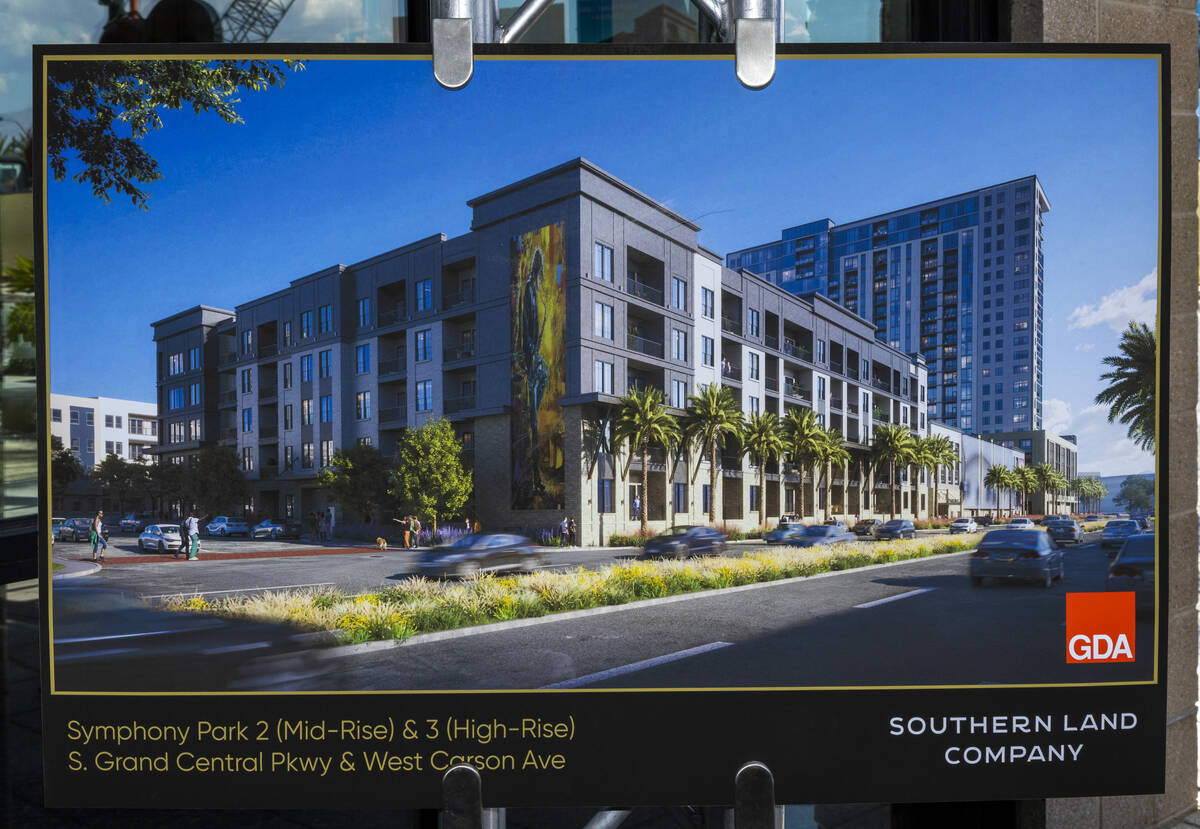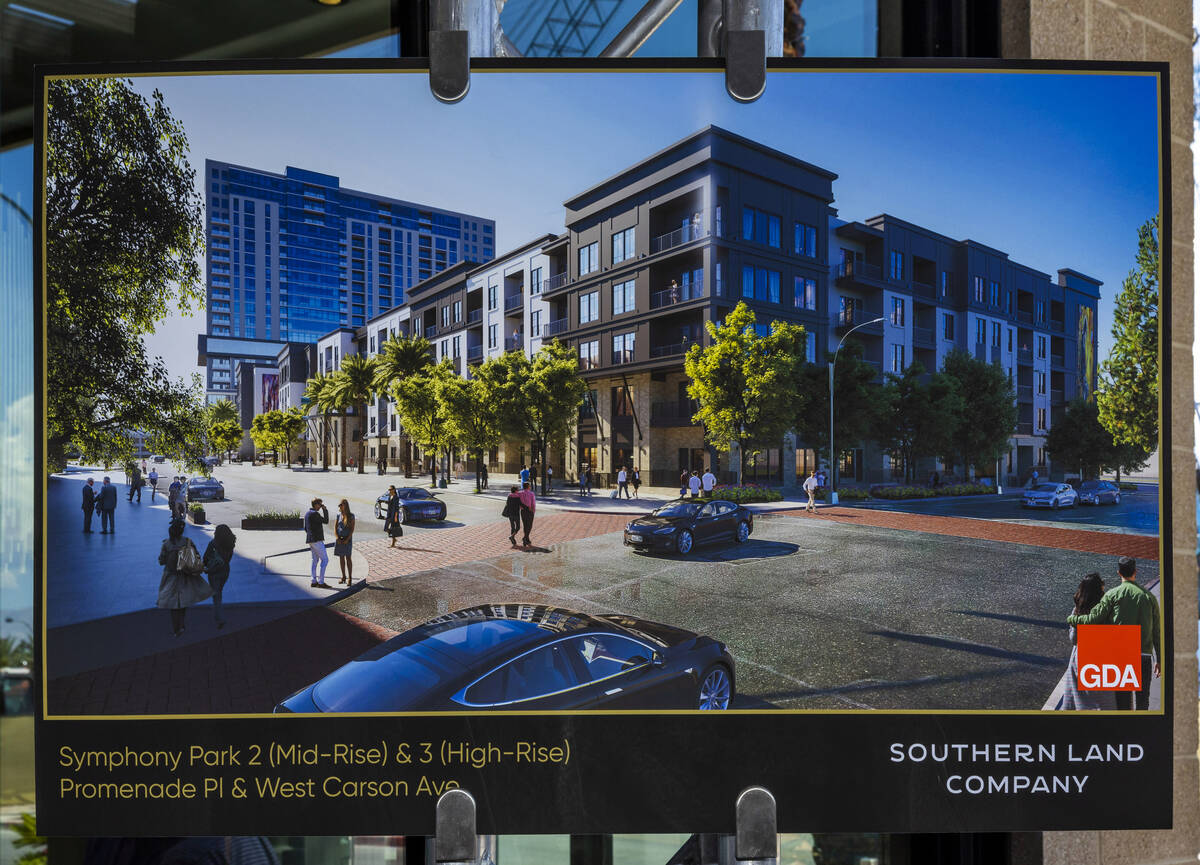 Mayor Carolyn Goodman has had some time to reflect on a part of Las Vegas that was once a brownfield and derelict area when she first moved to the city in 1964.
"Downtown was a deteriorated and crime-ridden area that we all know and remember for those of us who were here," said Goodman, who was at Symphony Park on Thursday for the groundbreaking for two luxury apartment towers that will be located across the street from 250 Promenade Place. "And now the reality is downtown is the future."
Southern Land Co.'s Symphony Park II and III will total more than 730,000 square feet and add 545 apartments to downtown when they are completed, expected to be in the spring of 2025. The buildings will be a part of a master planned community currently being built on 61 acres that was previously a Union Pacific rail yard. Symphony Park has revitalization roots all the way back to 2000 when city staff kicked off negotiations with Shopco Advisory Group for the parcel.
Symphony Park II is slated to be a five-story mid-rise that will house 275 1- and 2-bedroom residences from 570 to 1,297 square feet.
Symphony Park III will be a 22-story high-rise with 270 residences. High-rise apartments are a rarity in Las Vegas as no one has opened one in Southern Nevada in more than a decade.
Southern Land CEO Tim Downey said being the first to get the green light to build such a tall residential unit wasn't easy, but it is definitely something he is proud of.
"I think the reason nobody has done it yet is the lack of public ability to get it financed and put together, and there were no cases where banks could say, 'Well, it worked over here.' They needed somebody to be the first through the wall."
Downey said leasing rates are strong and the only real hurdle for some people who want to live in the area is the cost of living. Construction of apartments in Southern Nevada has normally been concentrated in the suburban outer rings over the past couple of years, however a small number of urban-area projects have begun to sprout up or take shape.
Councilman Cedric Crear of Ward 5 said Symphony Park is part of a larger goal of "reclaiming downtown" and he still remembers what the area was like previously.
"For someone who was born and raised here, in this community, who lives five minutes from here, I remember what this community looked like, and I'm amazed at what it looks like now… this area, which was once repressed, is today a beacon of light marked by a vibrant development and renewed investment."
Crear credits "millennials and young professionals who want to keep the heritage aspect of the city" as one of the main reasons the downtown area of Las Vegas has gone through a massive gentrification over the years and now houses a number of burgeoning areas featuring restaurants, coffee shops and locally owned stores and shops.
Symphony Park has already completed some notable and marquee buildings, including The Smith Center for the Performing Arts, the Discovery Children's Museum, the Cleveland Clinic Lou Ruvo Center for Brain Health and the Las Vegas Metro Chamber of Commerce. More than 600 residential units are already completed with a Marriott hotel, retail, grocery and restaurants also on the docket for completion.
Goodman called the area a "thriving mecca" and said that bringing more residential units to the enclave has been atop her wish list.
The two towers are situated on more than five acres adjacent to Grand Central Parkway directly across from World Market Center and just north of The Smith Center.
Southern Land also is the developer of Auric, one of Symphony Park's first residential developments, completed in 2021.
Contact Patrick Blennerhassett at pblennerhassett@reviewjournal.com or 702-348-3967.