Thinking about buying a house? Here are tips from Las Vegas-area experts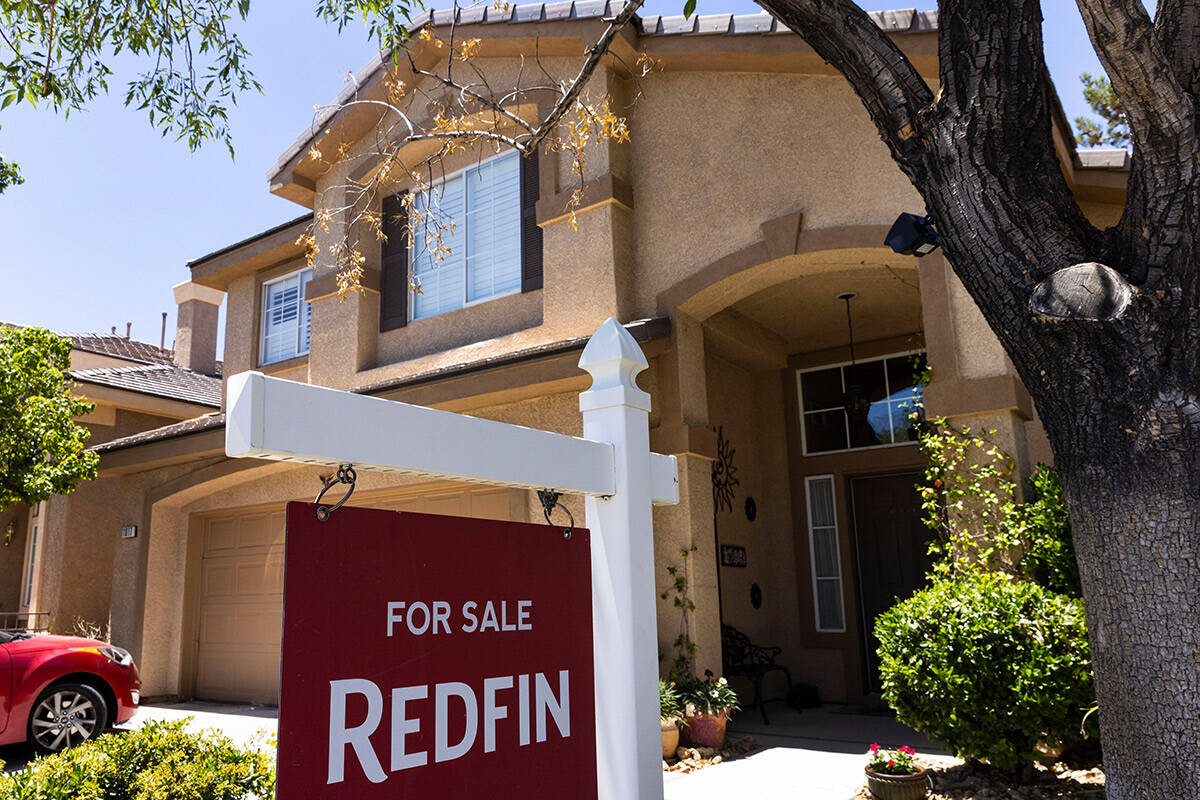 The real estate market can be a bit confusing right now: high mortgage rates, slowed sales and a market still reeling from record-high inflation.
But there are multiple things Las Vegas residents must take into account when looking to purchase a home, according to Amy Allen, a real estate agent with Leading Las Vegas Realty, who has been licensed for five years and sold more than 125 homes.
Find the right person for the job
"Select a qualified Realtor for your transaction. As with any significant decision, it is essential to conduct thorough research by seeking reviews on reputable real estate websites," she said. "Engage in a detailed inquiry to ensure that you are making the most informed decision. Remember, you are engaging a professional for what may be the largest transaction of your life."
Allen said even though familiarity or personal connections may be the easiest way to find a real estate agent, it's important not to make decisions based solely on those factors.
"Pose pertinent questions such as, 'How long have you been in the real estate business?' And 'How many transactions have you successfully closed?' Ultimately, the ideal professional may not necessarily be a friend or neighbor, but rather someone whose qualifications and experience align with your specific needs."
Do your research. Know what a Realtor can and can't do
Lee Barrett, a Realtor who operates Barrett and Co. Inc., and is also the president of the Las Vegas Realtors, said it's good to know the rules of play for Realtors when it comes to helping you.
"The National Association of Realtors code of ethics guides all Realtors in representing buyers and sellers to protect and serve. Customers should use the knowledge and experience of their agents. Negotiations in today's market is the skills clients expect along with knowing the local market complexity. Buying or selling without the help of a Realtor is foolish."
Crunch the numbers before signing anything. If the numbers don't add up financially, you should pass on buying a home altogether
"Establish a budget," Allen said. "When embarking on the search for a new home, one essential step is to establish a clear and realistic budget. Determining how much you can comfortably afford not only narrows down your options but also prevents the disappointment of falling in love with a property that ultimately stretches your financial limits. Taking into account your income, existing debts, and potential future expenses will enable you to set a practical budget."
Understand the underlying market conditions for your area and macro trends. Buy now or wait?
The current housing market finds itself in a slowdown phase because of high interest rates, and also in a supply pinch due to a number of factors, one of them being a number of potential sellers "locked" into lower mortgage rates that were available during the pandemic. Realtor.com Chief Economist Danielle Hale noted in a recent report that this is clearly a tight housing market right now and those thinking of buying should take high-interest rates into account.
"Ongoing high housing costs and the scarcity of available homes continues to present budget challenges for many prospective buyers, and it's likely keeping some buyers in the rental market or on the sidelines and delaying their purchase until conditions improve," Hale said. "Those who are able to overcome affordability constraints may be increasingly drawn to newly constructed homes or to the suburbs and beyond, both of which may offer buyers more realistic opportunities for homeownership in the near term."