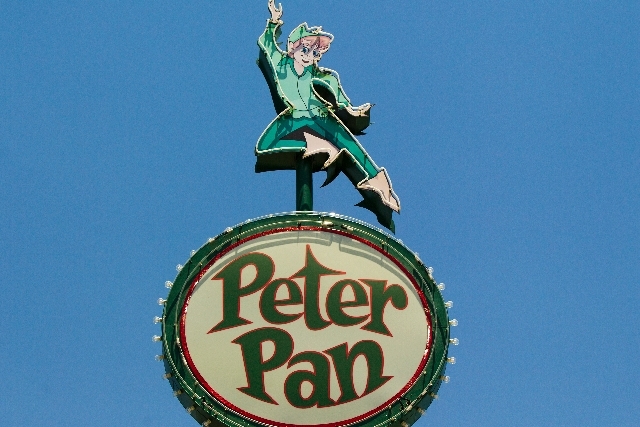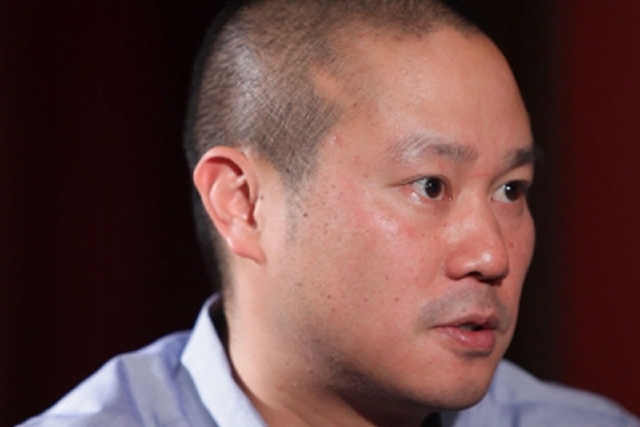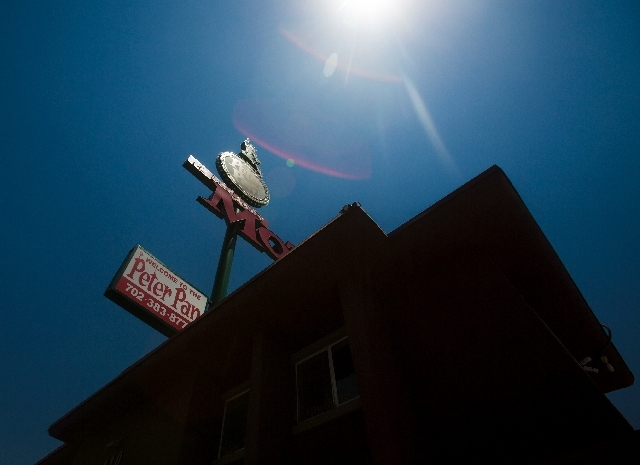 Zappos.com CEO and Downtown Project head Tony Hsieh has purchased another downtown property — a small motel and a dozen apartment units near the east end of Fremont Street, a commercial real estate broker said Tuesday.
Hsieh, who will later this year relocate his company headquarters to downtown Las Vegas, did not immediately respond to a request for comment.
Real estate broker David Howes said Hsieh did not disclose his plans for the Peter Pan Motel, which joins an extensive portfolio of downtown properties bought by Hsieh or the Downtown Project in recent months.
Howes had the motel and three accompanying fourplexes listed for $3 million. He said the deal closed at $2.8 million. The motel's seller was Vast Holdings and the apartment seller was 702 Management Group LLC, local companies. Both companies are owned by Brian Minter.
Minter said he had owned the properties for about five years. He owns several other downtown properties, he said.
"I was trying to acquire as much land down there as possible," he said, adding that he had an inkling Hsieh would end up buying it.
The motel is at 110 N. 13th St., just off Fremont Street about a block east of Maryland Parkway. The buyer is 110 13th Street LLC, which was created last month. Howes said the company is part of Hsieh's Downtown Project.
Howes said the motel's 39 residents were informed of the deal before it closed and were moved elsewhere. The apartment residents are in lease agreements, he said. Those agreements were part of the deal.
Contact reporter Richard Lake at rlake@reviewjournal.com or 702-383-0307.
The Development of Downtown Las Vegas
Read our in depth look at the changes taking place as a new generation of power brokers led by Tony Hsieh make their mark on downtown Las Vegas.