'Turn left on Jigglypuff Place': Pokemon street names light up Henderson development
Updated May 31, 2023 - 11:37 am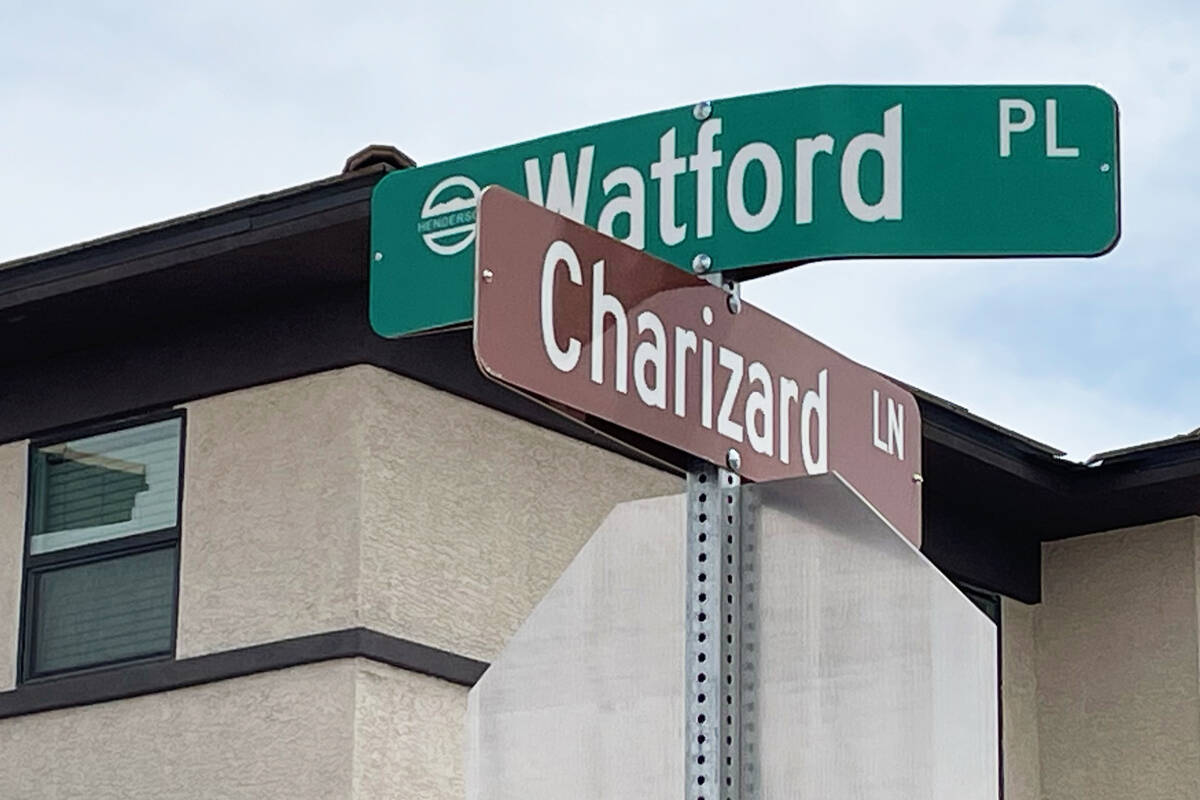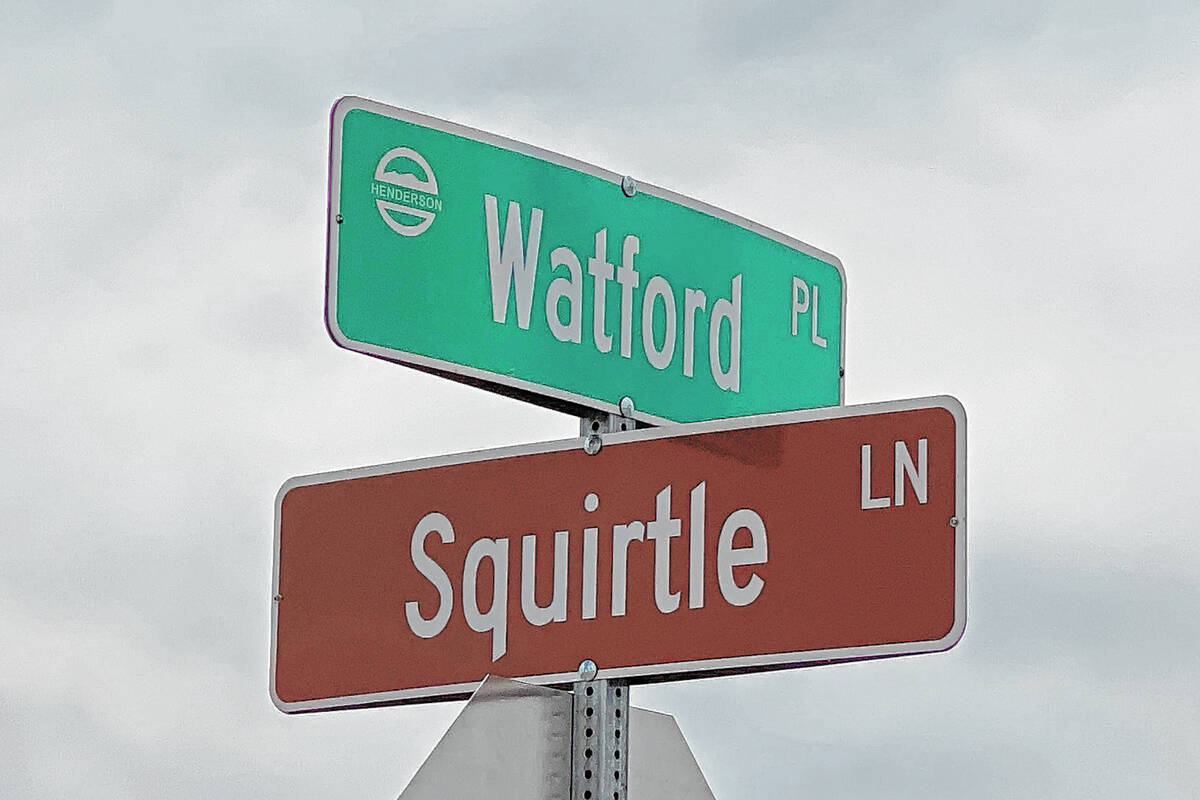 When Andrea Miller was thinking of good street names for a new townhouse development in Las Vegas a few years ago, she found herself drawing inspiration from her kids of all places.
"I would come home from work and kind of bounce street name ideas off my family, and my boys would always throw out silly street names, and my oldest was like, 'What about Pokemon?" said Miller, the construction administration manager for Harmony Homes.
Serenity Place, the latest project by Harmony Homes in Henderson just southwest of Lake Las Vegas, already has close to 40 homeowners living there as Phase 1 is complete. Miller said residents can thank the popularity of Pokemon Go, a mobile game where users search for characters in augmented reality, for their street names.
"We took the most popular and our favorite characters and made them into street names," said Miller.
Serenity Place features "boutique two-story attached homes with contemporary design" according to its website. There are 66 units that have been built and 106 units left to build over the community, which spans four main streets.
Street names are usually coined by civil engineering departments, but Miller said she jumped at the chance to submit the names to the city when given the opportunity.
Related: Beatles songs are streets in this Henderson neighborhood
"Our team is really involved with all of our projects from the design of the floor plans to the elevations to the quality of the homes we're building to the community names," she said. "So when our civil engineer asked if we would like to name the streets, we thought, 'How awesome is this?'"
The two main streets in the community are Watford and Jigglypuff places. Those names have already garnered press and attention — something Miller said she never fathomed happening.
Harmony Homes has other projects, both completed and in the works, with unique street names.
"We're working on one project right now where we're naming streets after characters in the TV show Yellowstone," she added. "And we did one after Mortal Kombat, the video game. … I never thought something like this would end up drawing so much attention, so it's been really interesting and fun to see the reaction to it."
Contact Patrick Blennerhassett at pblennerhassett@reviewjournal.com or 702-348-3967.