Want free views of F1? Just buy this penthouse suite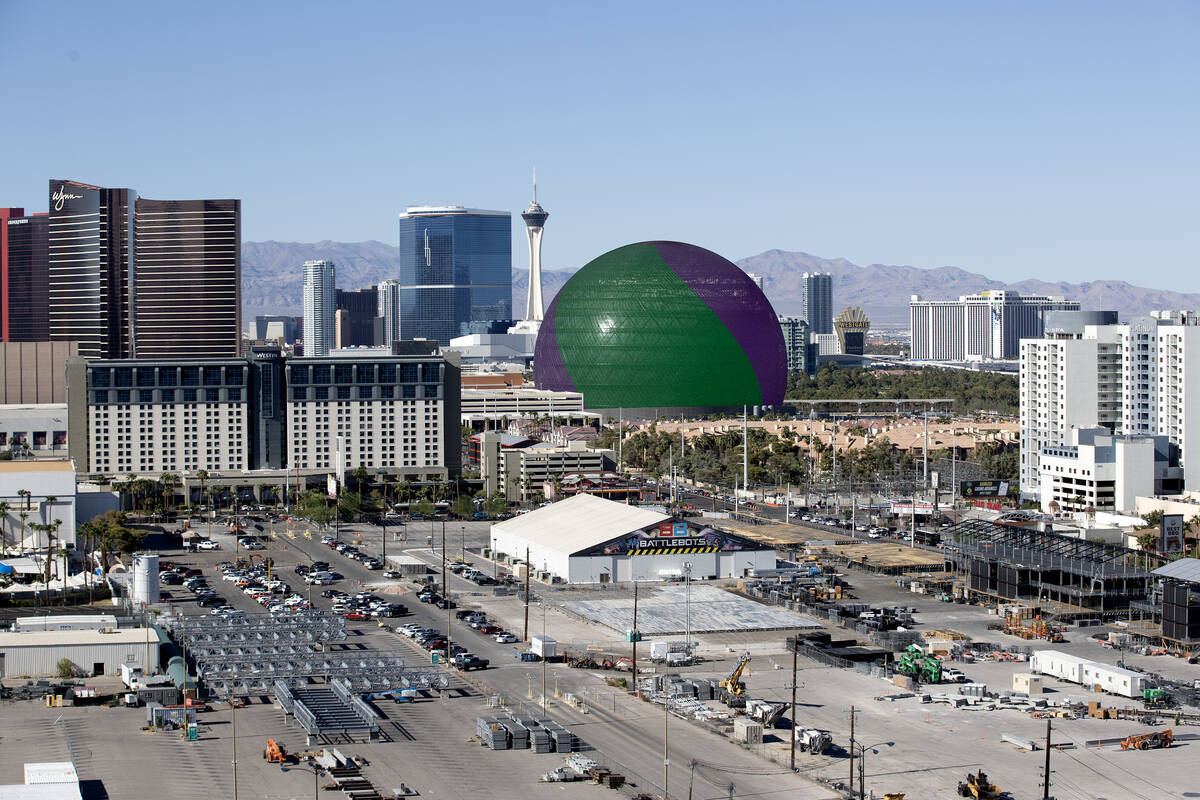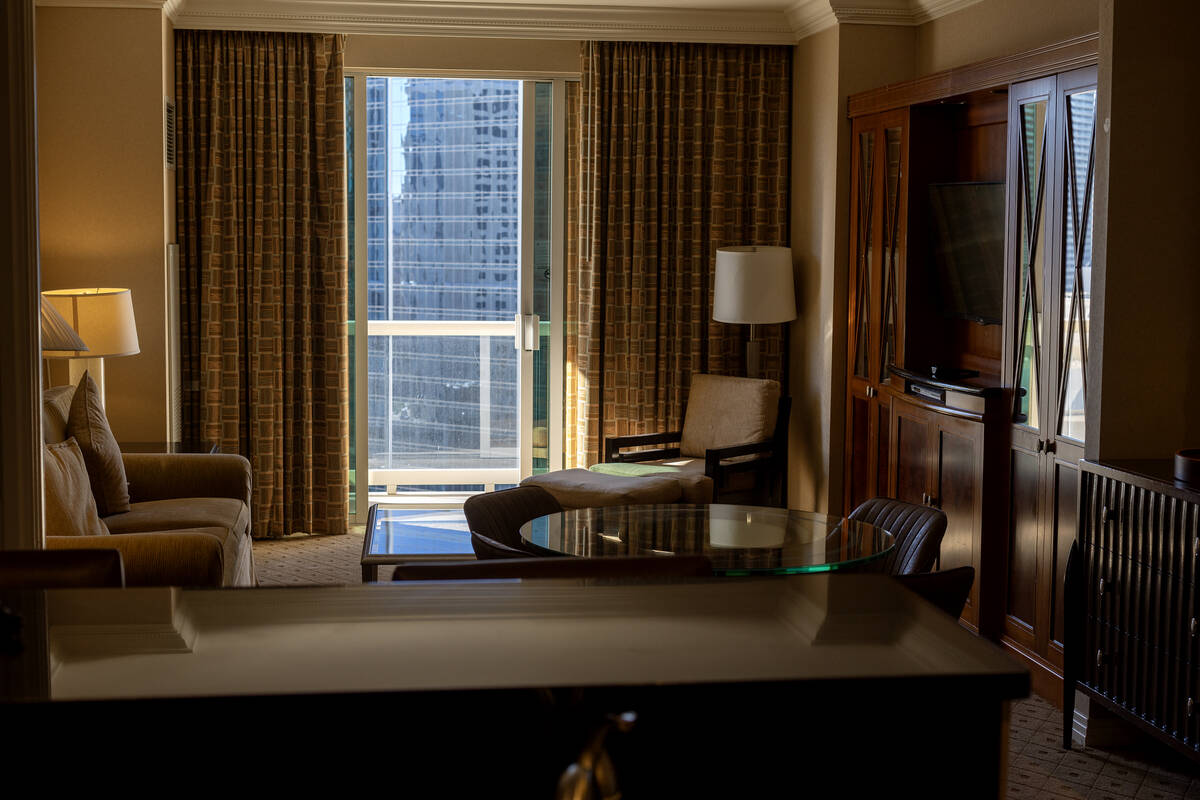 If you're looking for a one-of-a-kind view of November's Formula One Las Vegas Grand Prix, you could consider shelling out $789,000 for this 18th-floor MGM Signature penthouse suite currently for sale.
Located in tower three on the south side of East Harmon Avenue between Audrie Street and Koval Lane, the property has two bedrooms and four bathrooms over 1,394 square feet which includes floor-to-ceiling windows. The suite offers a compelling view of the upcoming race given Las Vegas Grand Prix officials recently confirmed they are charging businesses along the Strip a licensing fee to host watch events for the inaugural race, noting this is standard practice for Formula One in every city. Tickets for F1 range from $2,000 to more than $10,000.
"You could be lying in your bed and looking right out over East Harmon Avenue," said Realtor Kevin V. Schroder, who is the listing agent for the property. "It's completely unobstructed, the views are just sick."
The 3.8-mile F1 circuit's second-to-last turn heads south on Las Vegas Boulevard, then heads east on East Harmon Avenue, and the property is also facing the soon-to-open Sphere. The track is mainly centered on the Strip, between Spring Mountain and East Harmon Avenue, and F1 has inked multiple deals with hotels and resorts to host sanctioned grandstands and viewing areas including the Bellagio, The Mirage, Hilton Grand Vacations and Paris Las Vegas.
Luxury real estate has cooled off recently in Las Vegas, as reports show the valley leads the nation in terms of a drop in listings. This has led some real estate agents to get creative in terms of marketing, even offering a free Ferrari with a mansion.
Schroder, who works for Simply Vegas Real Estate, estimates the MGM Signature property is almost 200 feet off the ground, which he said is the perfect height for views of the city.
"You can see the F1 paddock and see them building it, but you're high enough up that you can't hear the construction, so it's kind of perfect."
He describes the property as a one-bedroom studio combo, as it's technically two parcels being sold as one. He listed the property on Aug. 17 and said they've had steady scheduled traffic through the property, which is currently being rented.
"The views from this place are basically some of the best in the city," he added. "I don't know a lot of other places where you can get a view like this from your living room."
Contact Patrick Blennerhassett at pblennerhassett@reviewjournal.com.