Want to own the most wildly painted home in Las Vegas?
Updated September 7, 2023 - 7:15 pm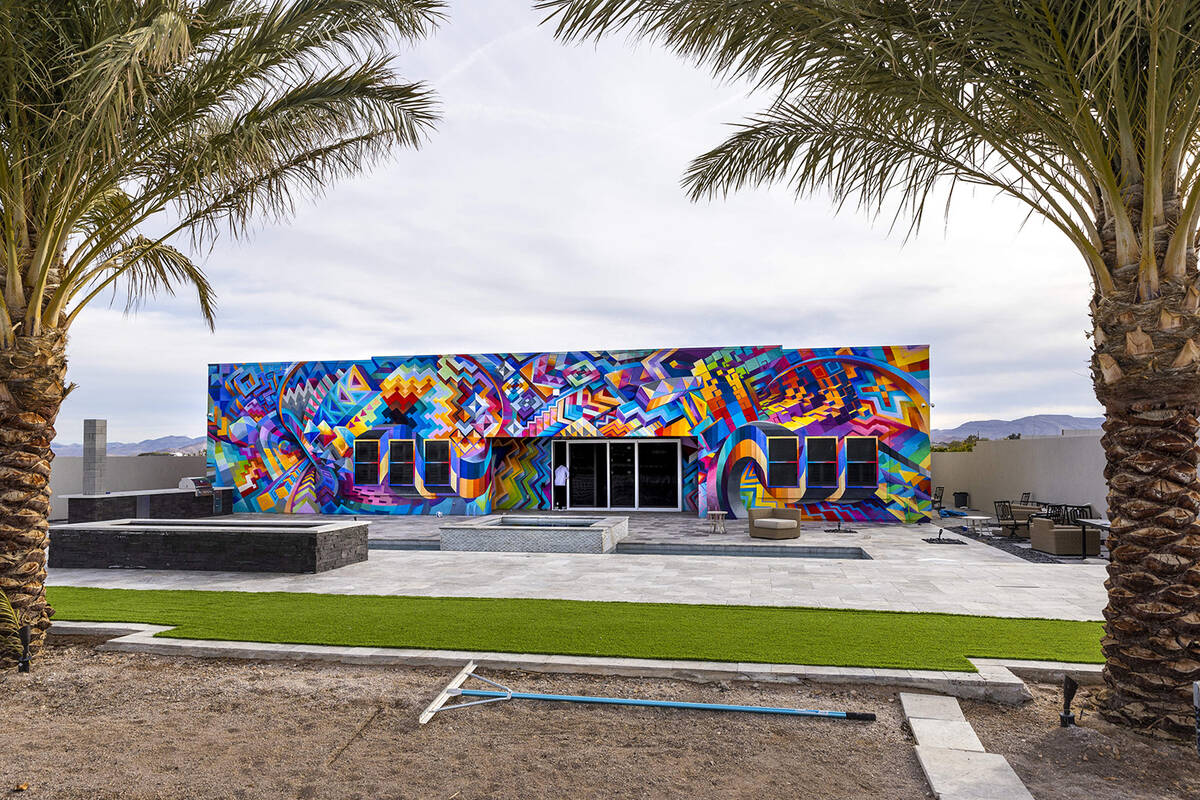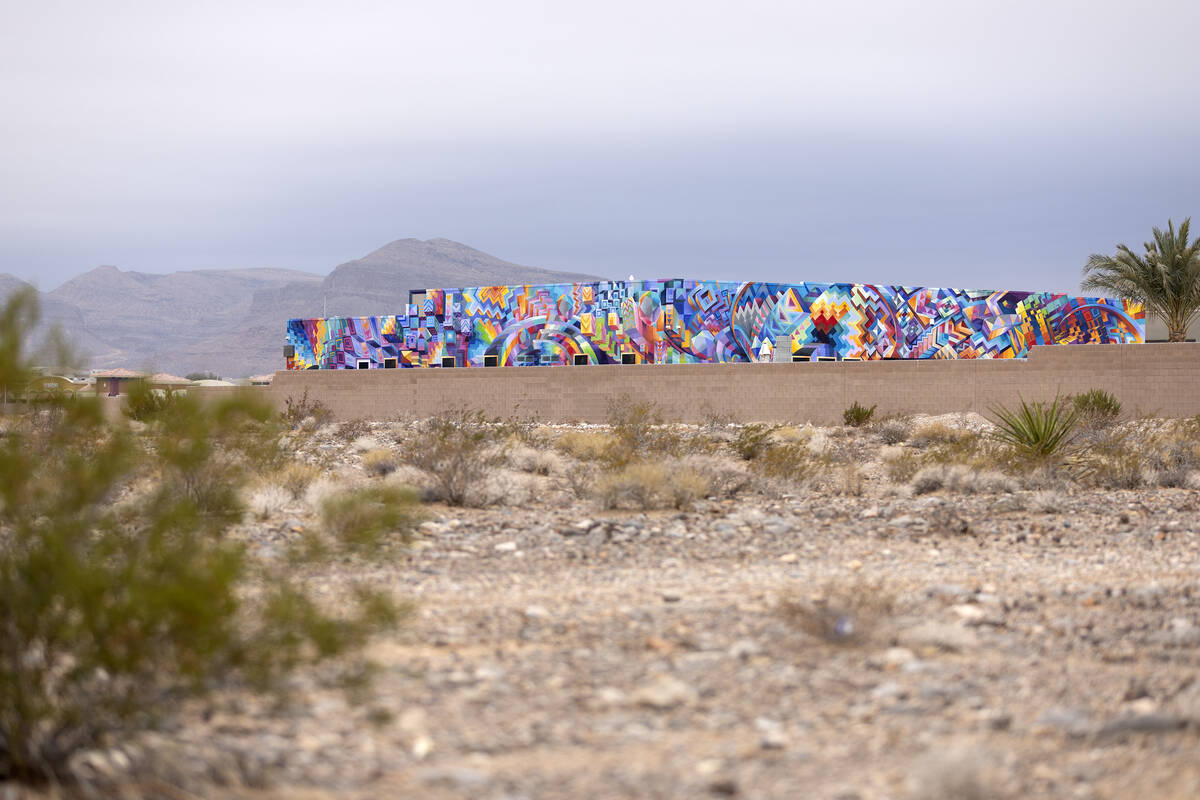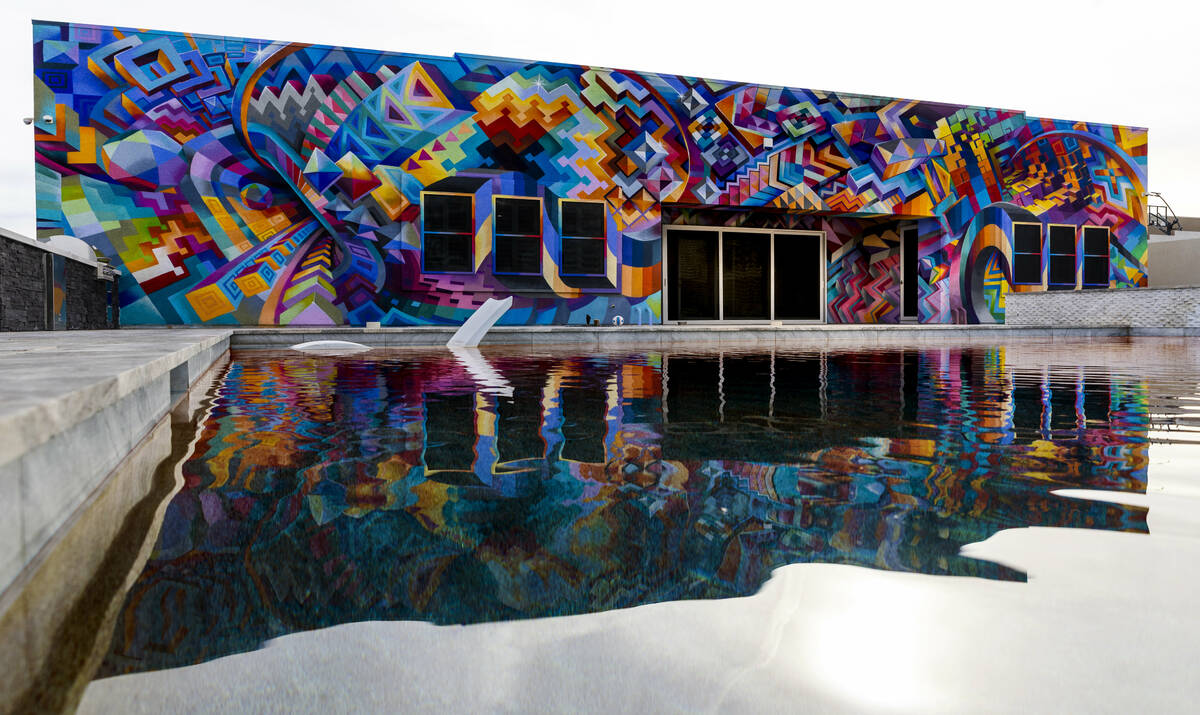 What would it look like if a lava lamp had a baby with a box of crayons?
That's the question Las Vegas' most wildly-painted house seems out to answer.
Located at 7852 W. Torino Ave. off Buffalo Avenue on the city's southwest side, the property stands in stark contrast to the drab, undeveloped stretch of land across the street.
The home's artwork wraps around the east- and north-facing facade of the house and conveys a tunnel effect of sorts, registering as a three-dimensional jigsaw puzzle with a Tetris-like arrangement of cubes, diamonds and other abstractions of the mind's eye.
In a city with no shortage of seven- and eight-figure luxury homes, this just may be the most eye-popping in the valley.
And now it can be yours for a cool $2.55 million, as the one-story, 4569-square-foot home has recently been put on the market by Realtor Lauren A. Gontero.
While the property also features a large pool and basketball court, its most distinguishing feature is definitely its intensely colorful exterior.
The $50,000 mural was created by Denver artists Jake Amason and Megan Walker, friends of the home's previous owner, Brandon Bowsky, CEO of Minerva Marketing.
"Part of the reason why we went so bright with the colors was that all the houses out there are really brown," Amason explained to the Review-Journal last year. "So it's kind of fun to just, like, pop and make it contrast against the rest of the neighborhoods."
His partner put it more simply.
"We used, like, all of the colors," Walker said.
View the property listing here.
Contact Jason Bracelin at jbracelin@reviewjournal.com or 702-383-0476. Follow @jbracelin76 on Instagram.