Waterfront property in Las Vegas? Shoreline hits market
Updated May 22, 2023 - 8:10 pm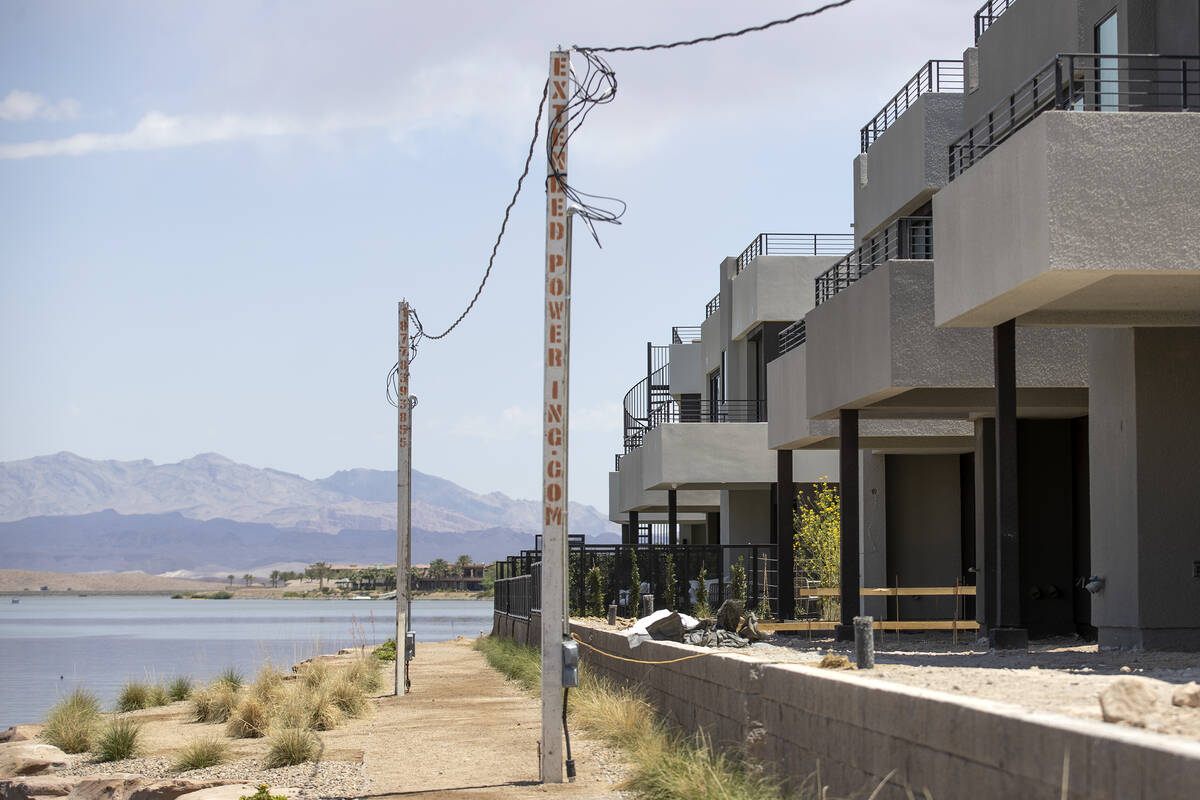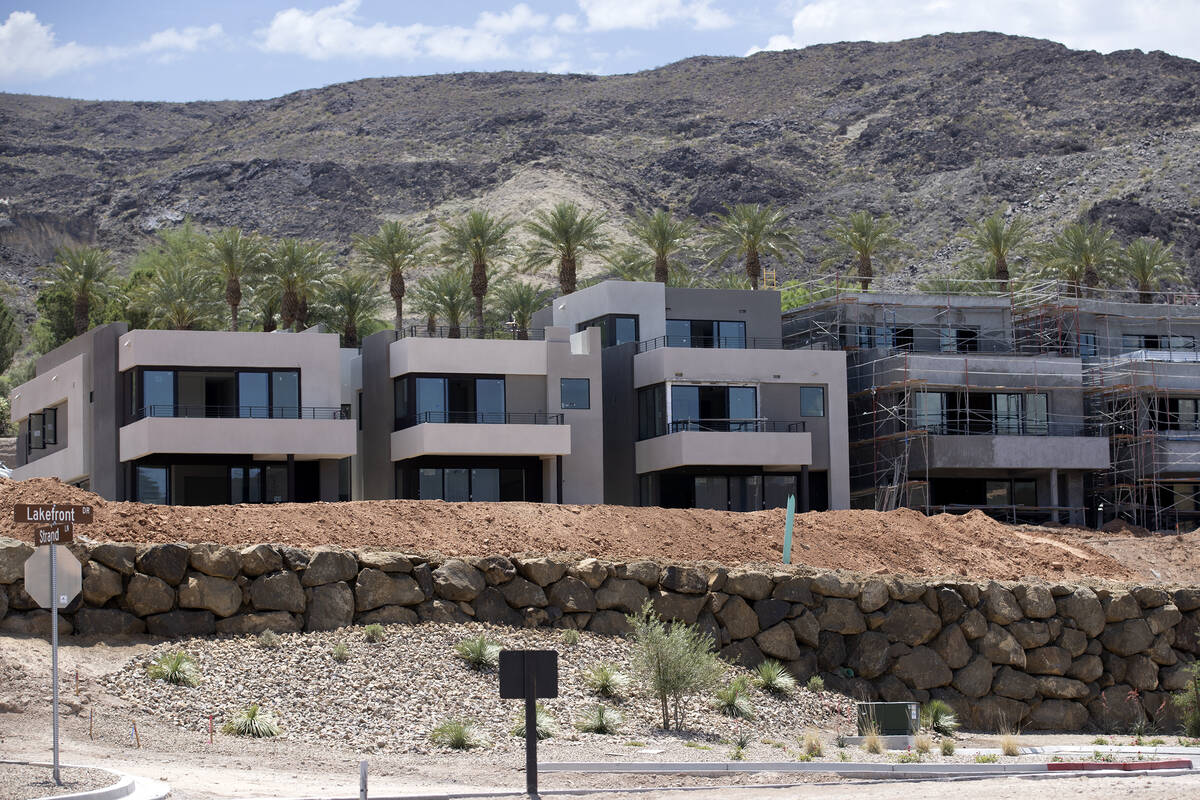 Twenty-seven waterfront homes will be showcased Saturday as part of a larger 83 single-family development on Lake Las Vegas.
Aptly titled Shoreline, the developers are hosting a public open house and Chris Beucler, the president of BH Nexus, Blue Heron's community division that is overseeing the project, said waterfront property in Las Vegas is definitely a rare and unique sight.
Beucler said 20 homes have already been sold and this will be the last community built on the shores of Lake Las Vegas, a man-made 320-acre reservoir. The properties sit on the southwest corner of Lake Las Vegas, just east of Hilton Lake Las Vegas Resort &Spa. He said buyers are coming from everywhere.
"We've got Las Vegas people, we've got people who have moved out of master plan communities in Summerlin and coming over here (because) they like the resort feel of the community. We're also getting our share of tax refugees, people from California, Washington, areas where they are being taxed at a very high level, and we've got some as second homes and some as primary residences. So it's been a real mix and a good mix."
The Shoreline show home is located at 42 Lakefront Way in Henderson. The two-story homes come in three floor plans, range in size from 2,740 to 3,668 square feet and are priced beginning at $939,990. Beucler said residents can participate in a number of water sport activities on Lake Las Vegas, including piloting boats with electric motors, paddleboarding, canoeing, kayaking and rowing.
Lake Las Vegas has had an up and down history. It was originally conceived in 1967, however it wasn't until 1990 that water was diverted into the reservoir. The former owners filed for Chapter 11 bankruptcy during the 2008-09 financial crisis and in 2010 Lake Las Vegas recovered from bankruptcy and unfinished projects were kick started again.
Beucler said Shoreline and the buyers in the area fall in line with the "new normal" he's seeing in the overall real estate industry in 2023.
"We're back to the home being purchased as a home, as opposed to an investment, and what I mean by that is COVID made people realize that they need a good shelter to live in.
"And a couple of trends we're seeing right now is everybody's home has a home gym or a wellness centre, they want a room that is for their own health and wellness, and that's something you didn't see in the past … and another thing we have in a number of our properties is detached casitas, so they're working from home but they don't feel like they are working from home."
Contact Patrick Blennerhassett at pblennerhassett@reviewjournal.com or 702-348-3967.