Why does Wall Street want to buy your house?
Updated September 27, 2023 - 7:26 pm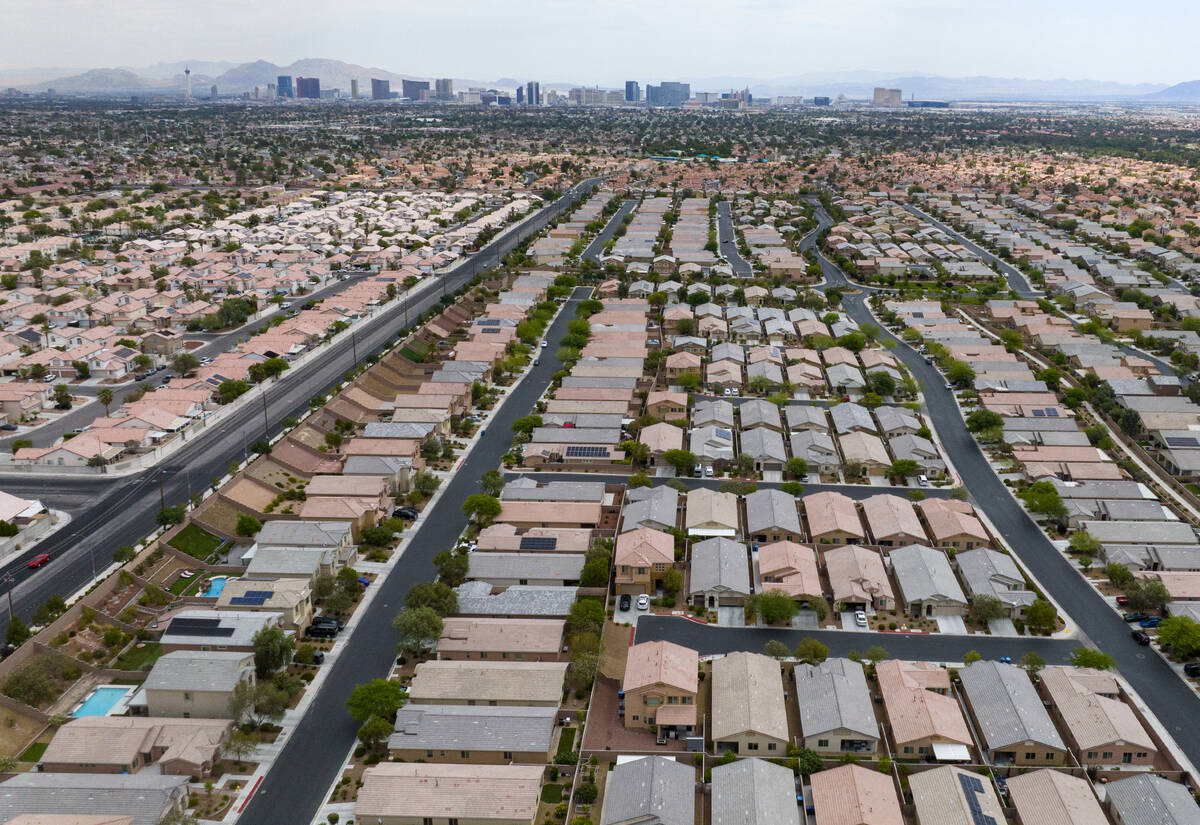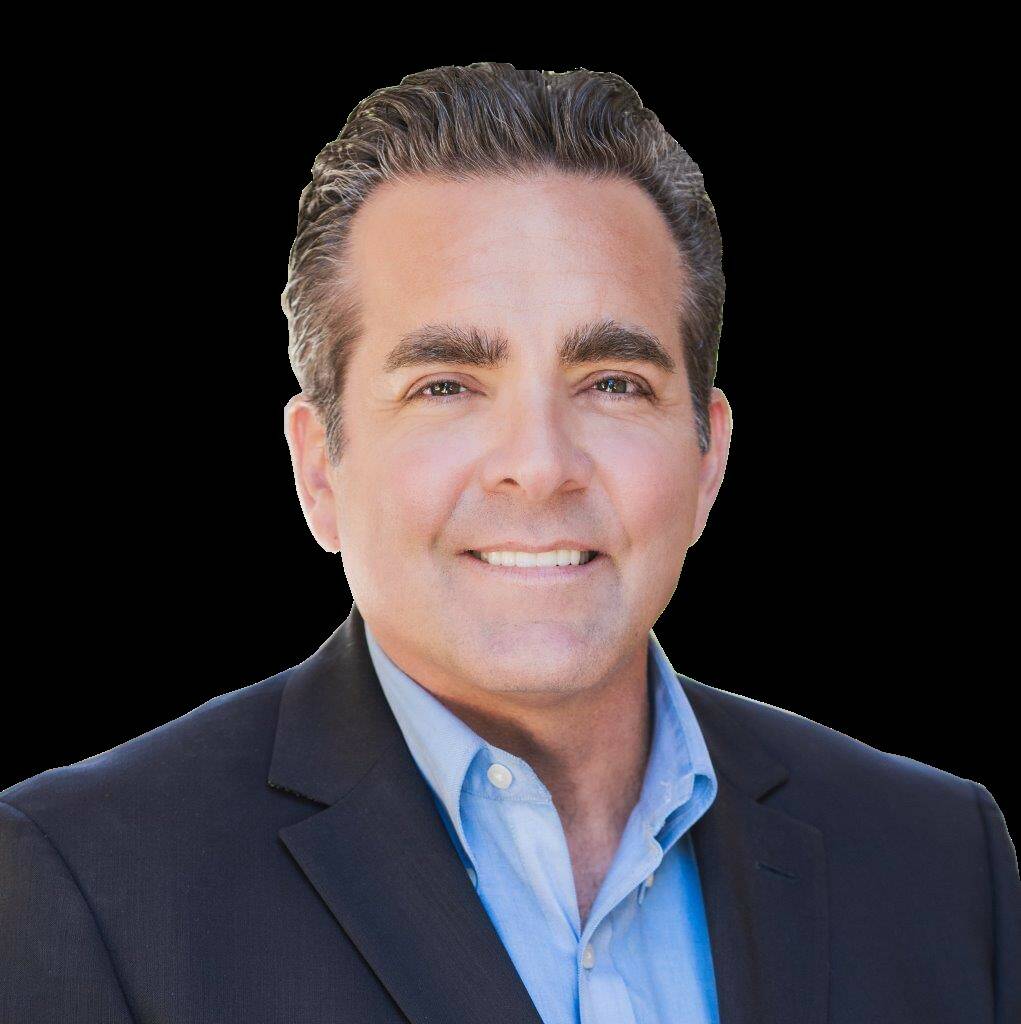 Las Vegas Realtor Noah Herrera is noticing a few eerie similarities between the housing market before the 2008-09 economic crisis and the current scene.
Before, it was Wall Street packaging risky subprime mortgages into mortgage-backed securities. Now it's Wall Street buying as many entry-level homes they can get their hands on, renting them out in alleged predatory fashion and packaging them as rental-backed securities.
"Wall Street is destroying Main Street — again," Herrera said. "And it's kind of hard to stomach because at the end of the day, this is capitalism."
Herrera is not alone, as many other Las Vegas Valley real estate agents are decrying new players in the game — multibillion-dollar Wall Street hedge funds and cash-flush investors — buying up properties and pushing regular homebuyers out of the market with aggressive buying and rental tactics.
Investors and hedge funds currently own roughly 80,000 single-family homes in Clark County, which is about 14 percent of the county's housing stock of 563,000, according to Shawn McCoy, director of UNLV's Lied Center for Real Estate. These same groups have made nearly 10 percent of all home purchases in the county since 1988.
McCoy defines a hedge fund as any entity that has bought more than five properties in the past 10 years.
According to data McCoy pulled from the Clark County Assessor's Office, on average since 2012 approximately 13 percent of single-family homes sales were made by investors.
Investor purchasing hit its peak in 2021, when they accounted for nearly 18 percent of all home sales in the valley. This share declined by approximately 1.5 percentage points moving into 2022 and the first quarter of 2023.
However, since 2021 the share of homes purchased by investors exceeded 20 percent in 20 different ZIP codes in Southern Nevada — three in particular making up the bulk of the purchases, 89149 (northwest Las Vegas Valley), 89031 (north Las Vegas Valley) and 89113 (Enterprise).
In total, since 1988, 91,644 single-family homes in Clark County have been purchased by investors. McCoy said many investors often use different LLCs to purchase properties to limit liability, so his data may in fact be a conservative estimate and the number of investor purchases higher.
"And since 1988, 77 percent of homes that were purchased by investors were never sold again suggesting that roughly three quarters of homes that are purchased by investors are held as long-term rentals," he said.
Pandemic's investor buying boom
The pandemic brought about an investor buying boom across the country, according to Redfin, an online real estate brokerage, with Redfin estimating in the first quarter of 2022, investors or Wall Street hedge funds bought one out of every five properties in metros across the country, racking up $50 billion in home sales. Redfin estimates the high water mark may have been 2021's third quarter, when investors bought close to 100,000 single-family homes in the U.S.
Some of the prime targets are growing Sunbelt cities like Las Vegas and Phoenix and other secondary markets such as Charlotte, North Carolina.
Shay Stein, a Las Vegas-based Realtor for Redfin, said investors and hedge fund buyers have trailed off lately because of high interest rates that slowed the market.
However, up until July of last year, they were a major player across the valley. Stein said she first encountered hedge fund buyers in 2011 when she first got licensed to sell real estate but noticed a dramatic increase during the pandemic when mortgage rates plummeted.
"From mid-2020 until early 2022 when interest rates started going up, hedge funds bought up a ton of properties and immediately turned them into rentals, pricing out local buyers," Stein said. "Now a big portion of our homes are owned by investors."
Stein said they target single-family "starter homes" below the median home sale price of $447,435, sometimes renting out to the same demographic they outbid for the properties, further tightening supply.
Experts say investors also are snapping up new builds before they hit the market.
"Prior (to July of last year), they were beating out owner-occupants left and right making offers that really just didn't have any bearing on fair market value because their valuations are different," Stein said. "They're turning them into rentals so they look at it very different than a homeowner and a hedge fund doesn't care. If they know they can rent a home for X number of dollars, they're going to base their offer on that. And they're not worrying as much about price because it's a buy and hold situation."
At the peak of the buying frenzy, Stein said it was tough to watch the scene play out on almost a daily basis.
"It was gut wrenching to watch people lose out on building generational wealth just so that these hedge funds could eat up more and more inventory. So to me it's very sad."
Las Vegas Realtor Steve Hawks, who has been working in the valley for more than 20 years, said he's seen numerous Wall Street hedge funds buy homes and rent them out to the actual people they ended up outbidding in the sale process.
"Wall Street hedge funds have completely destroyed the traditional real estate cycle and industry as we know it," he said. "For example, entry-level buyers no longer have access to affordable entry-level homes. People wanting to downsize no longer see it worthwhile to downsize due to the lack of entry-level homes under $500,000."
Hawks said this warped the market and created new levels of competition and affordability for regular homebuyers who were simply trying to get into the game in the first place, and are now forced to rent.
"Homes that Wall Street landlords have purchased have been taken out of the pool of homes for purchase forever. In the past, people living in these entry-level homes would own them and they would benefit from the equity and have the option of moving up. Today they are stuck in Wall Street's vicious cycle."
The question on everyone's mind now is, after the buying frenzy during the pandemic, what does it means that Wall Street is a key player in the American housing market?
Hawks said Wall Street hedge funds are nowhere near done with residential real estate in the U.S., citing a CoStar Group Inc. report from April that states multibillion-dollar investment firm Blackstone — believed to be the biggest player in most markets — has raised another $30 billion of capital to pour into residential housing instead of retail and office space.
What can be done?
Multiple Realtors who spoke to the Las Vegas Review-Journal for this article said government intervention is needed now to stem the problem. And some lawmakers are taking notice.
Sen. Jeff Merkley, D-Oregon, introduced the End Hedge Fund Control of American Homes Act in Congress late last year, a bill that would tax anyone who owns more than 100 single-family homes.
Nevada state Sen. Dina Neal, D-North Las Vegas, introduced Bill 395, which would help track and limit investor purchases in Nevada's housing market, and the bill made it all the way to Gov. Joe Lombardo, who vetoed it this June.
Lombardo said the bill would "arbitrarily" limit the number of residential units that could be bought in a year and remove millions of dollars in commerce tax revenue from businesses engaged in the sale of real estate.
Herrera said at the end of the day, the people getting hurt are average citizens and the only thing that will stop investors from continuing to buy up properties across the country is government intervention. He suggested anything from protections for first-time homebuyers, limiting sales of residential properties to individuals for the first 30 days on market or limiting the number of properties hedge funds can buy as possible solutions.
"The unfortunate reality is unless the state Legislature steps in to help its actual consumers and constituents, I see within the next 10 years the hedge funds will have a major foothold, and a lot of these major hedge funds also have their own property management companies," Herrera said. "They're the ones who cause all these rental problems by increasing rents."
Stein said investors are playing some type of long-game strategy with these properties and most definitely not buying them to flip them for profit. She said this is something local real estate markets are now having to deal with as a new normal post-pandemic, and there doesn't seem to be any end in sight.
Contact Patrick Blennerhassett at pblennerhassett@reviewjournal.com.