Zillow jumps into house flipping in Las Vegas
Updated April 22, 2018 - 10:07 am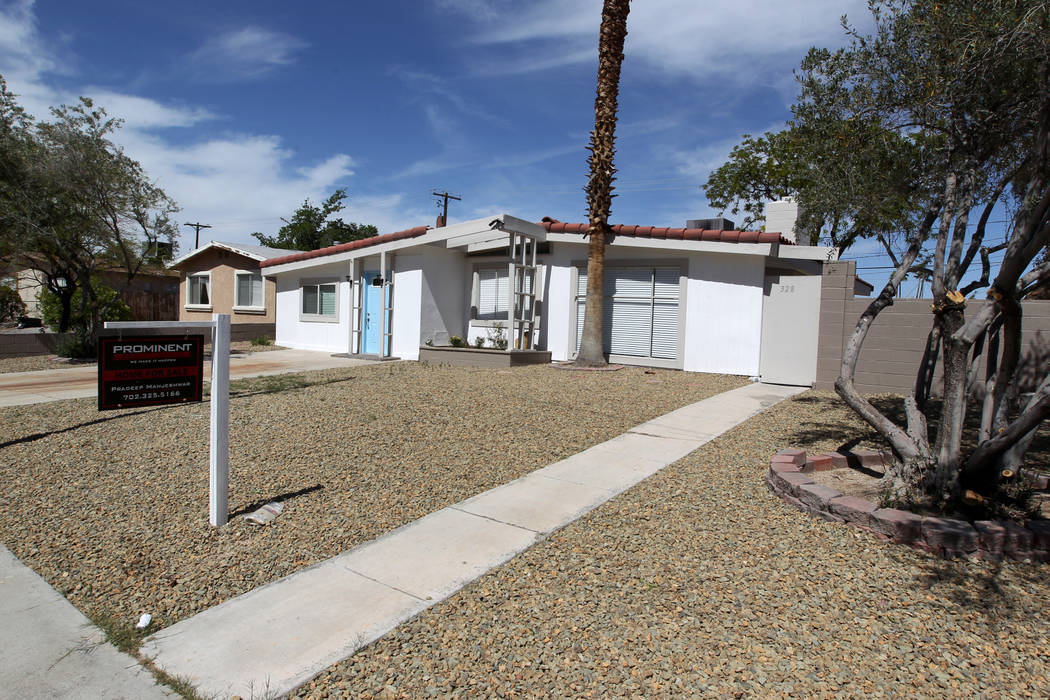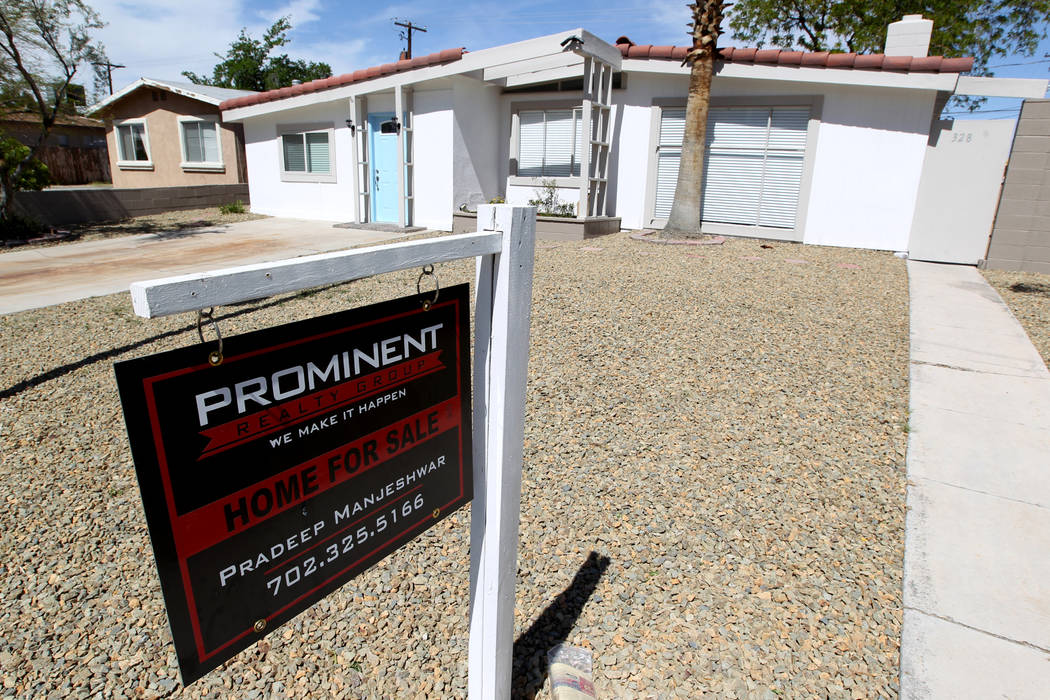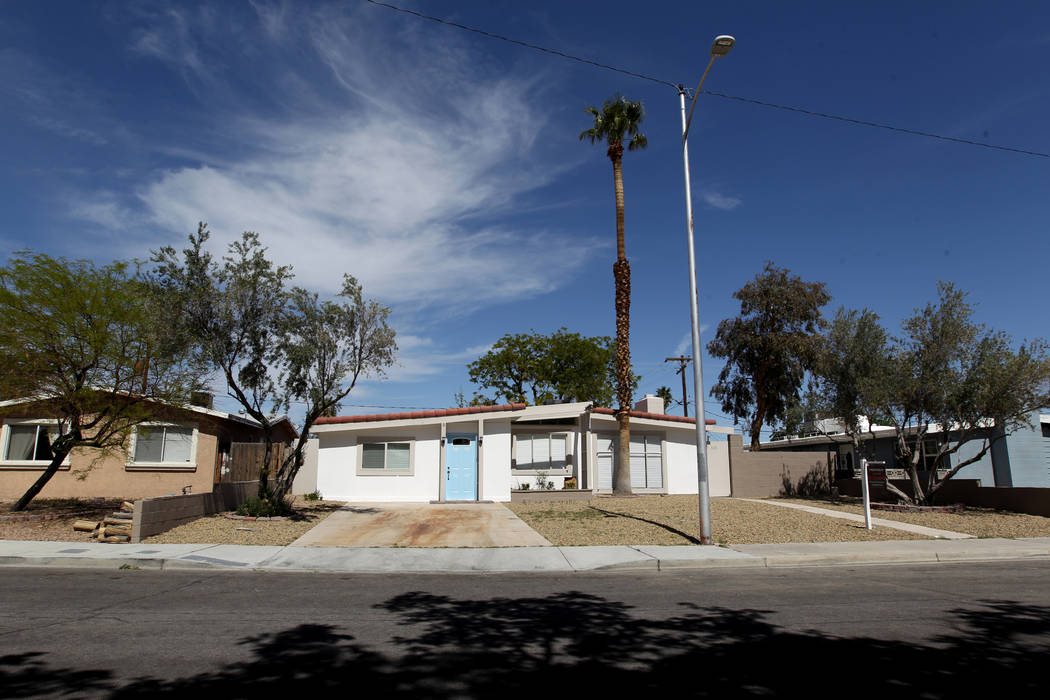 Zillow has long been a place to find houses to buy, or to snoop around and see how much your neighbor's is worth.
Now the online listing service is getting into a new area of business: It's flipping houses, and one of its first targets is Las Vegas.
The Seattle-based company recently announced that it would "participate as a buyer and seller of homes." Starting this spring, sellers in Phoenix and Las Vegas can compare an agent's analysis with "offers from Zillow or other investors."
And when it buys a place, Zillow added, it will "make necessary repairs and updates and list the home as quickly as possible."
Zillow's entry into the buy-and-sell-fast business seemed to spook its shareholders and comes after flipping waned in popularity here.
But, the company said, Las Vegas home values are rising at one of the fastest rates nationally, and the inventory of available houses has plunged, helping sellers.
Zillow Chief Marketing Officer Jeremy Wacksman said in a phone interview that the company plans to own 300 to 1,000 homes across a handful of metro areas by year's end.
He said Las Vegas has a strong market and noted that Zillow has operated its "Instant Offers" program — in which sellers can get cash offers through the site from outside buyers — locally for almost a year.
Zillow expects to buy houses below market value, though it figures the discount will be "relatively small," and hopes to book a small profit margin on each deal, Wacksman said.
He also said Zillow plans to own houses for up to 90 days each, eventually even fewer days, before it unloads them.
Still, he said, "I wouldn't use the term flip," preferring instead to say that Zillow is prepping a house for sale.
Flip that house
It has competition. Other websites such as Opendoor ("Get an offer on your home with the press of a button") and OfferPad ("Click. Sold. Move.") also promise a fast way to sell.
Las Vegas is a transient place, and Coldwell Banker Premier Realty co-owner Bob Hamrick, whose brokerage firm partnered with Zillow locally, said the valley is a "hotbed for that type of opportunity."
Flippers gobbled up homes in Las Vegas during the bubble years last decade, when the valley was awash in easy money. Their purchases fell as the economy softened but surged again as foreclosures flooded the market and prices spiraled, offering them a massive supply of cheap houses.
According to Attom Data Solutions, flips constituted almost 17 percent of home sales in the Las Vegas area in early 2005, hovered mostly in the 4 percent range in 2008, then shot up to 13 percent by spring 2011 — when the economy was a mess. Attom defines a flip as selling a home within a year of buying it.
In the fourth quarter last year, flips made up 9 percent of home sales. But, perhaps bolstered by reality TV shows and its get-rich-quick image, Las Vegas remains one of the most popular places in America to flip houses.
Southern Nevada had the second-highest share of flips among large metro areas last year, behind Memphis, Tennessee, Attom reported.
Phoenix, Zillow's other target market, was No. 5 on the list.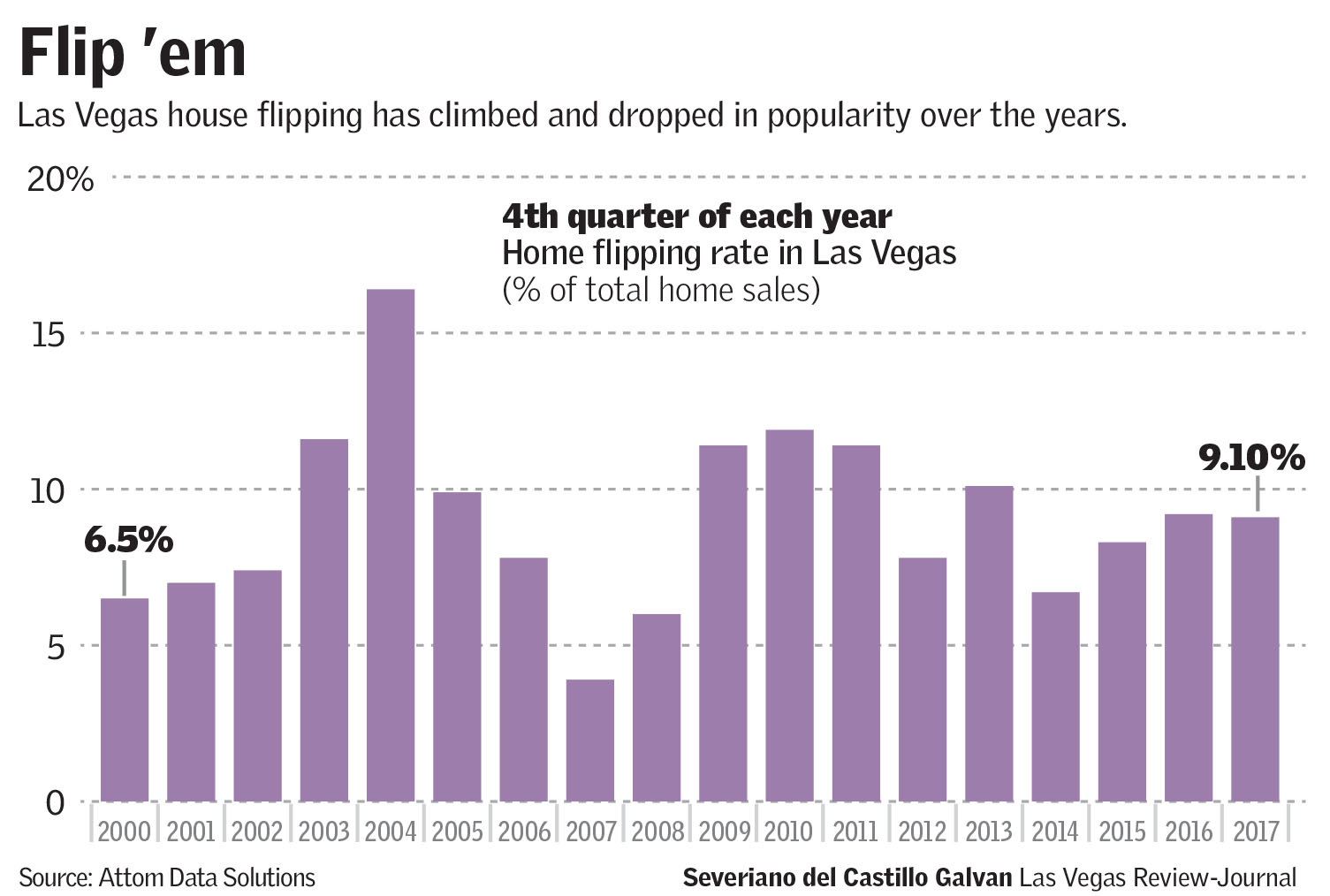 Stock stumble
Zillow Group Inc., led by CEO Spencer Rascoff, is a real estate advertising powerhouse. It has more than 3,000 employees, operates such housing websites as Trulia and HotPads, and pulled in more than $1 billion in revenue last year.
It also boasted a stock market value of $9.4 billion as of Wednesday, according to Yahoo Finance, but investors seemed rattled by its flipping venture.
The company announced the news April 12 after the stock market closed. On April 13, its share price fell as much as 11 percent from the prior day's closing, to $47.81, and ended trading at $49.84.
Craig-Hallum Capital Group analyst Brad Berning said he thinks Zillow will do well in its new line of business.
But it has more "capital intensity" and "inherent volatility" than Zillow's investors were expecting, he added.
His reaction when he learned of the new venture: "I downgraded their stock the next morning."
Contact Eli Segall at esegall@reviewjournal.com or 702-383-0342. Follow @eli_segall on Twitter.