How UNLV is working to recruit 100 doctors to Las Vegas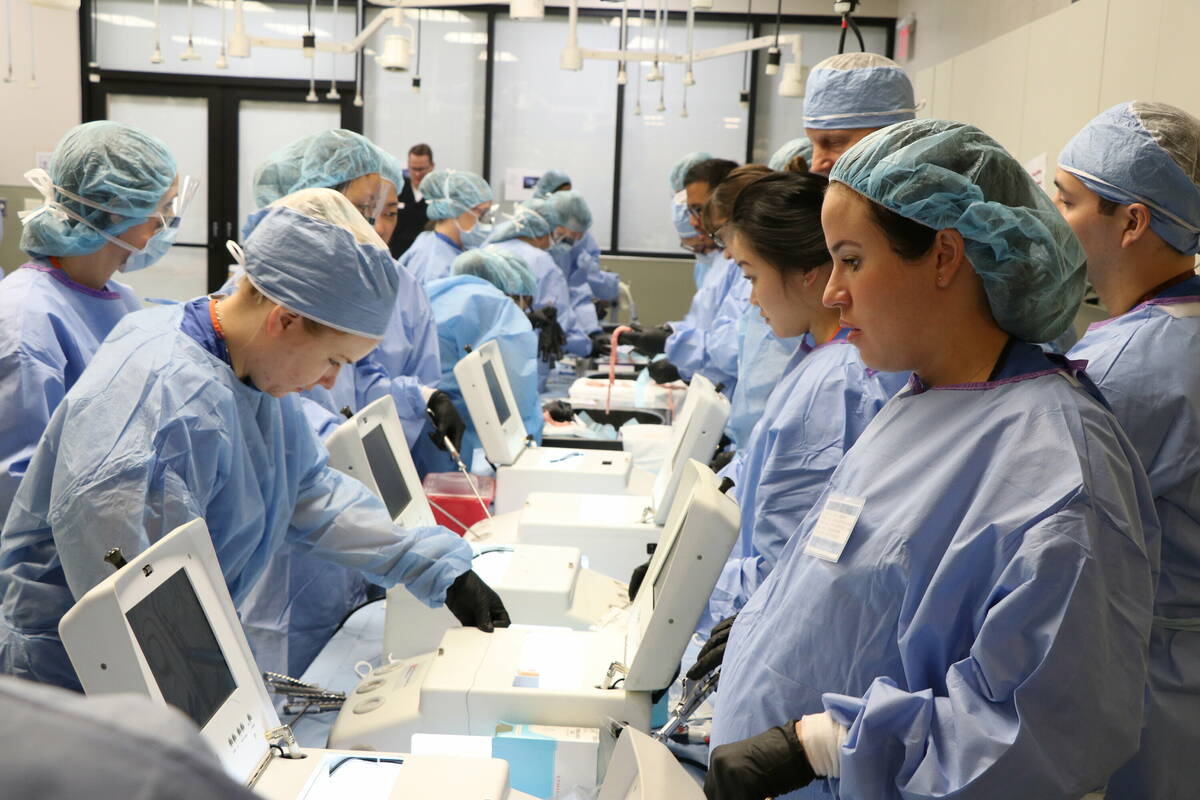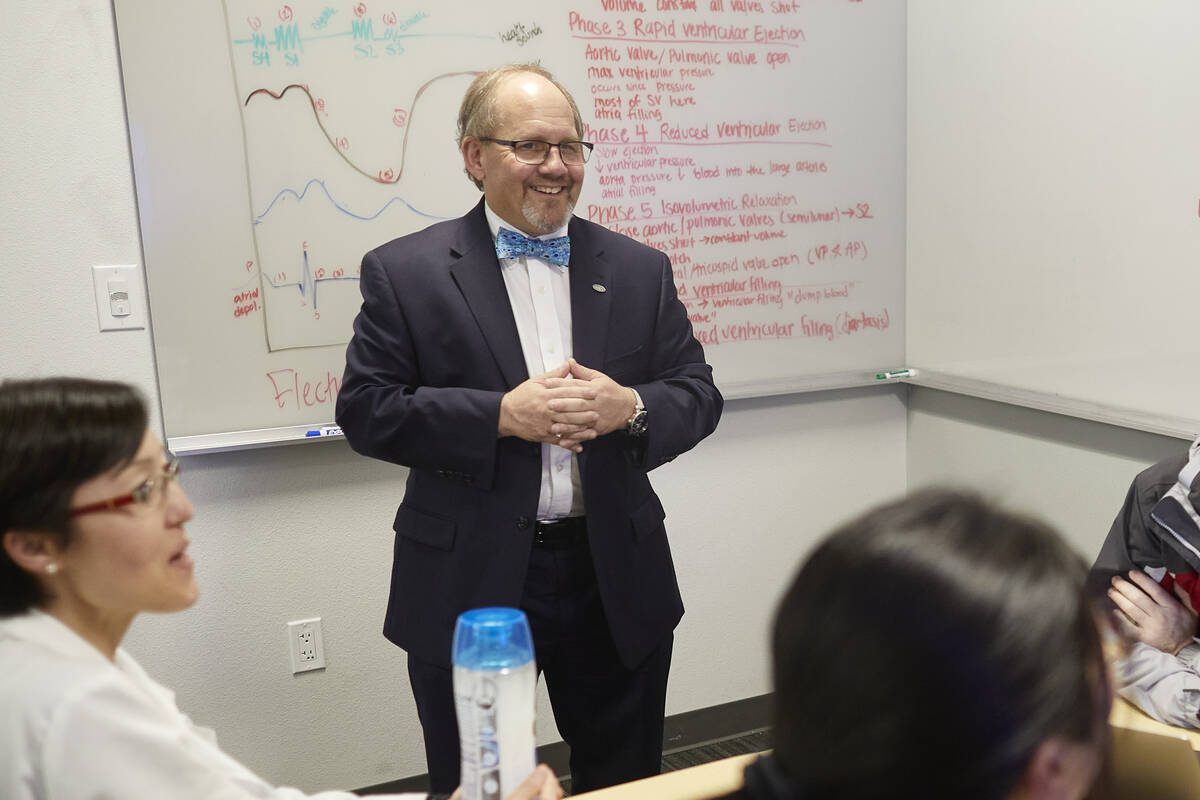 The Kirk Kerkorian School of Medicine at UNLV has an ambitious plan that could help the state's ailing health care sector: Get 100 doctors to move to the city.
School of Medicine Dean Dr. Marc Kahn said the university is hoping part of that 100 are homegrown doctors, but the majority of them are going to have to come from other states. Since UNLV's medical school opened its permanent campus — located west of Interstate 15 and south of U.S. 95 — in 2022, they have had room to add to the school's capacity, but doing so is easier said than done, he said.
"We need more doctors, and we need to make it both easy to bring doctors here and make it attractive for them to come," he said. "One of the issues is our medical students are only 50 percent likely to stay in the state (upon graduation)."
Now with the infrastructure in place, Kahn said the hard part starts.
"We have roughly somewhere around 180 practitioners, and we have a class size of 60," he said. "And we have plans to move up to about 90 students a class, and that was made possible by moving into this medical building. So now we have the space and facility for more students, but in order to increase the class size, we need more faculty."
Kahn — who is a hematologist and medical oncologist by training — has been lobbying for more money for UNLV's two medical schools (there is also one in Reno), part of a bigger push to pull the state out of it's dire health care ranking, which Gov. Joe Lombardo supported in his 2023 State of the State Address. UNLV's medical schools recently received $8.5 million in funding from the state.
Also this year Becker's Physician Leadership, a health care trade publication, ranked Nevada last in the country for its shortage of doctors, and access to quality care in Las Vegas remains a primary point of contention for residents.
Kahn said the goal starts with a two-pronged approach, the first being to get more residency graduates to stay.
"We will get some doctors from the community, and one of our strategies is our own resident trainees who are finishing this year and next year, we're going to have jobs for them and try to recruit those who want to stay."
Of course, getting physicians from out of state in a variety of fields remains the primary goal, and Kahn said given strict guidelines for doctors to practice in the U.S. means basically all are going to have to come from within the country.
"This is where it gets tricky because if you haven't trained in the United States, it's very difficult, if not impossible to get a license. So we can't really recruit internationally, now Canada is a little bit different because there is some reciprocity there, but that is still very challenging."
Kahn said UNLV is targeting doctors at various stages of their careers through a national campaign, looking to get physicians to bite on moving to Las Vegas for a variety of reasons, including lifestyle, weather and cheaper cost of living. He said this has become easier in the past few years given Las Vegas' rapid expansion in several industries, primarily the sports entertainment market with the addition of the NFL's Las Vegas Raiders and the NHL's Vegas Golden Knights, plus the MLB's Oakland Athletics on its way and the prospect of an NBA franchise.
One of the other major hurdles, Kahn said, is Nevada's slow licensing process, which is handled by the Nevada Board of Medical Examiners. It did not respond to a request for comment from the Las Vegas Review-Journal on its processing times.
There are no national rankings study, but according to the Medical Board of California, the average wait time for a physicians license in that state is approximately three and a half months.
"It took me seven months to get a license; it has to be reformed," said Kahn, who relocated from New Orleans. He said there are also bureaucratic hoops to jump through in obtaining a license too. "I think that we have some insurance issues that we need to address; it can take 300 days to get a physician credentialed in one of our managed Medicaid plans in many states."
Contact Patrick Blennerhassett at pblennerhassett@reviewjournal.com.