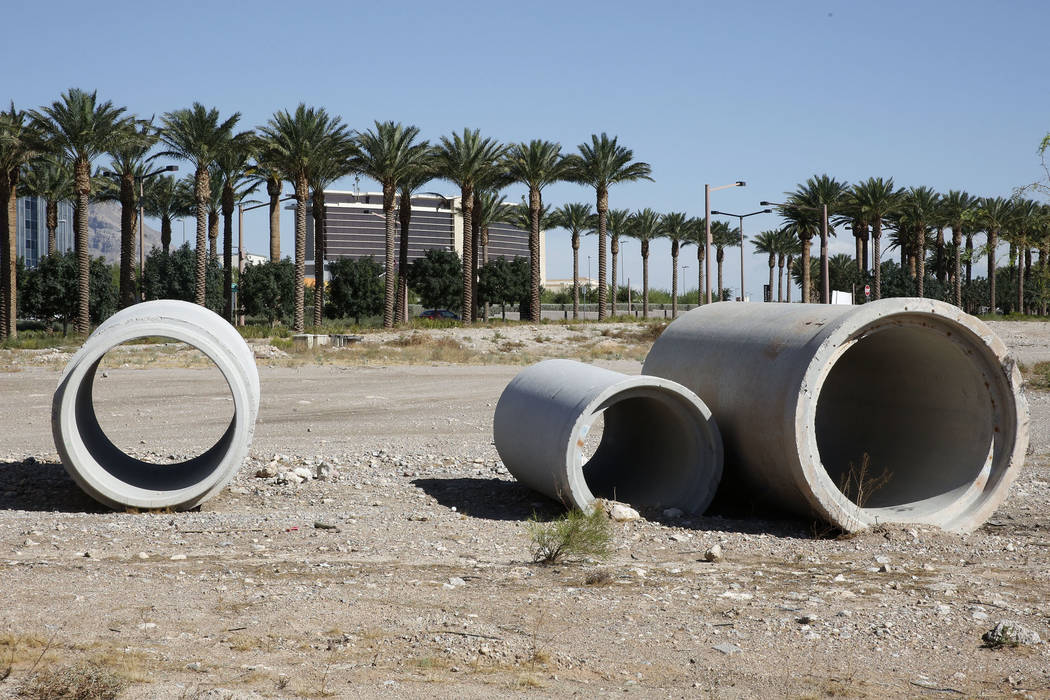 The Howard Hughes Corp. booked higher land sales and prices in recent months in its Summerlin master-planned community than a year earlier, the company said Monday.
Hughes Corp. said it sold 57.7 acres of residential land in the Las Vegas master-planned community in the third quarter, up 82 percent from the same period a year earlier. It sold the land for an average of $546,000 per acre, up 4.8 percent.
Overall, Hughes Corp. booked $31.5 million in residential land sales in Summerlin in the three months ending Sept. 30, up 91 percent from a year earlier.
Summerlin is Las Vegas' largest master-planned community, spanning 22,500 acres along the valley's western rim. More than 100,000 people live there.
Dallas-based Hughes Corp. released the sales totals as part of its third-quarter earnings report. The company said it earned $10.5 million, or 24 cents per diluted share for the quarter, up from $8 million, or 19 cents per diluted share, a year earlier.
Also in the report:
— Hughes Corp. said it expects to start building a 267-unit apartment complex in the fourth quarter near its Downtown Summerlin open-air mall.
The 9-acre project, at the northeast corner of Sahara Avenue and Pavilion Center Drive, is expected to be completed in the second quarter of 2019. Hughes Corp. is seeking financing for the $59 million project.
Clark County commissioners approved plans for the project Sept. 20.
— The developer named its six-story office building under construction near Red Rock Resort. The $49 million project is called Two Summerlin.
Nearby, in the Downtown Summerlin mall, it owns a nine-story office building that it calls One Summerlin.
Two Summerlin, at the southeast corner of Pavilion Center and Griffith Peak drives, is expected to be completed by late September 2018.
— Builders sold 266 new homes in Summerlin in the third quarter, up 36.4 percent from the same period last year. The median sales price was $548,000, up 5.2 percent.
Hughes Corp. shares rose $1.31, or 1.04 percent, Monday to close at $127.81 on the New York Stock Exchange.
Contact Eli Segall at esegall@reviewjournal.com or 702-383-0342. Follow @eli_segall on Twitter.