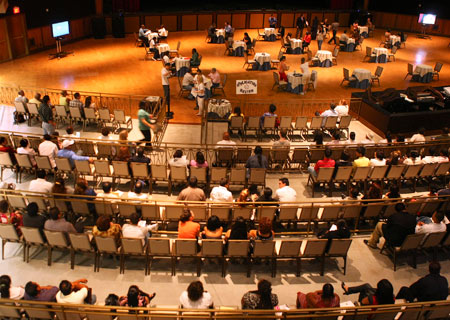 Hundreds of job seekers lined up outside The Joint at the Hard Rock Hotel this morning for the first day of a two-day job fair.
The off-Strip resort is seeking applicants to fill 200 housekeeping jobs at today's job fair, but Vice President of Human Resources Carrie Messina said people who show up today and Tuesday will be considered for the 600 other jobs that will be available when the $750 million expansion is completed.
"We might not have to hold the other job fairs if we find enough qualified applicants," Messina said.
The property has positions available for bartenders, front desk and reservation agents, on call dealers and other jobs.
The job fair, which was scheduled to begin at 10 a.m. began 20 minutes early because of the crowd.
Today's fair ends at 2 p.m., and it will run from 3 until 7 p.m. Tuesday.