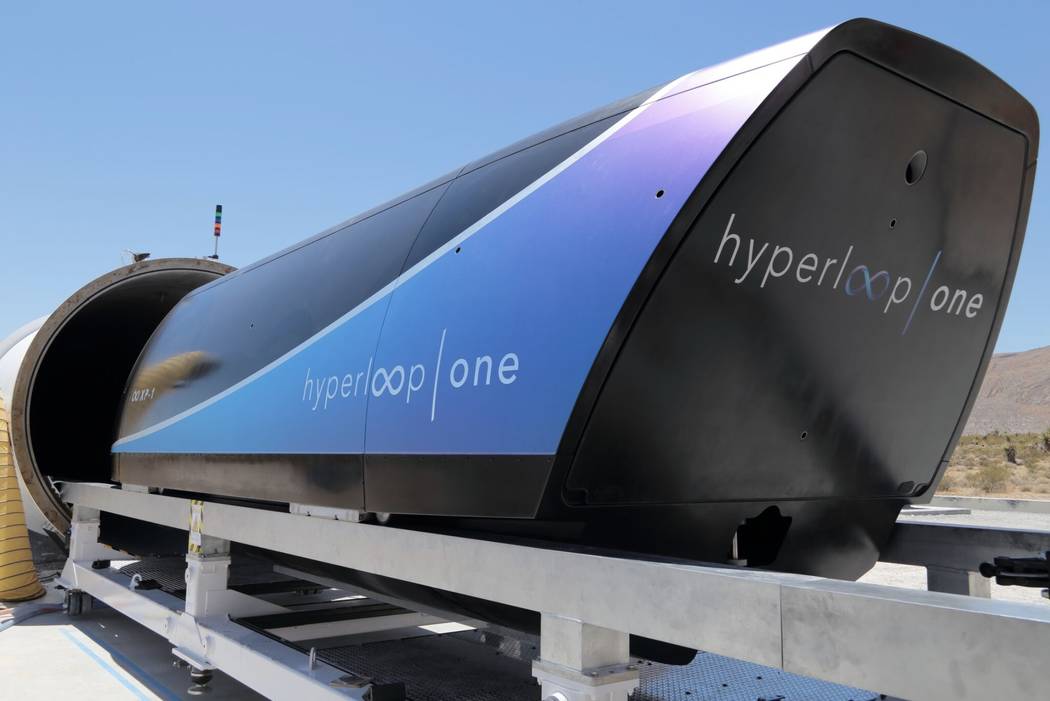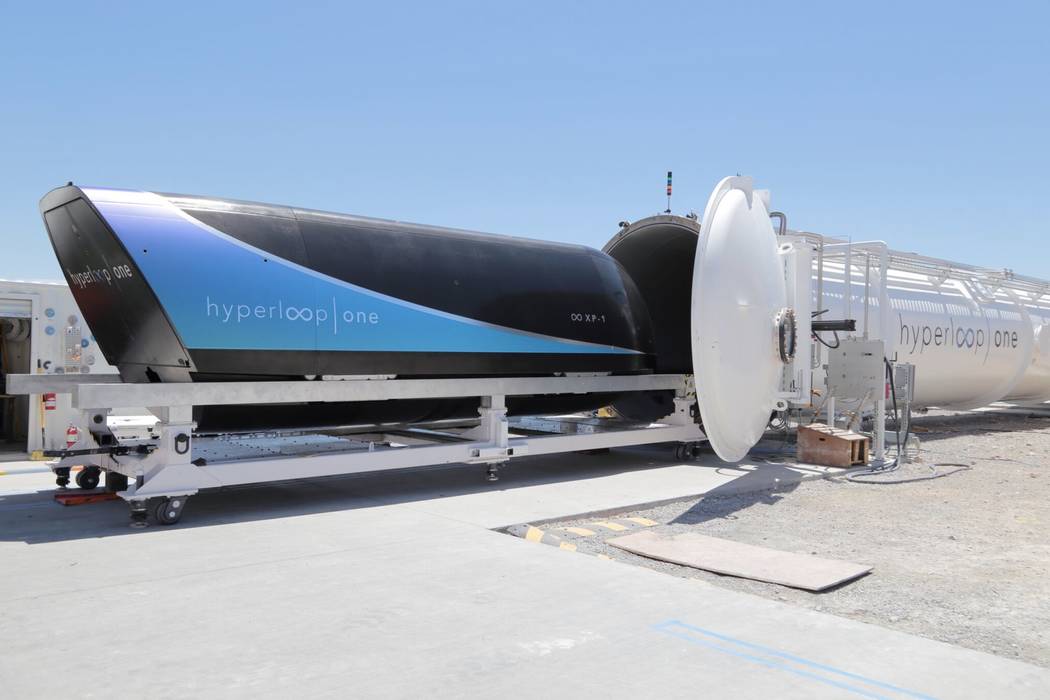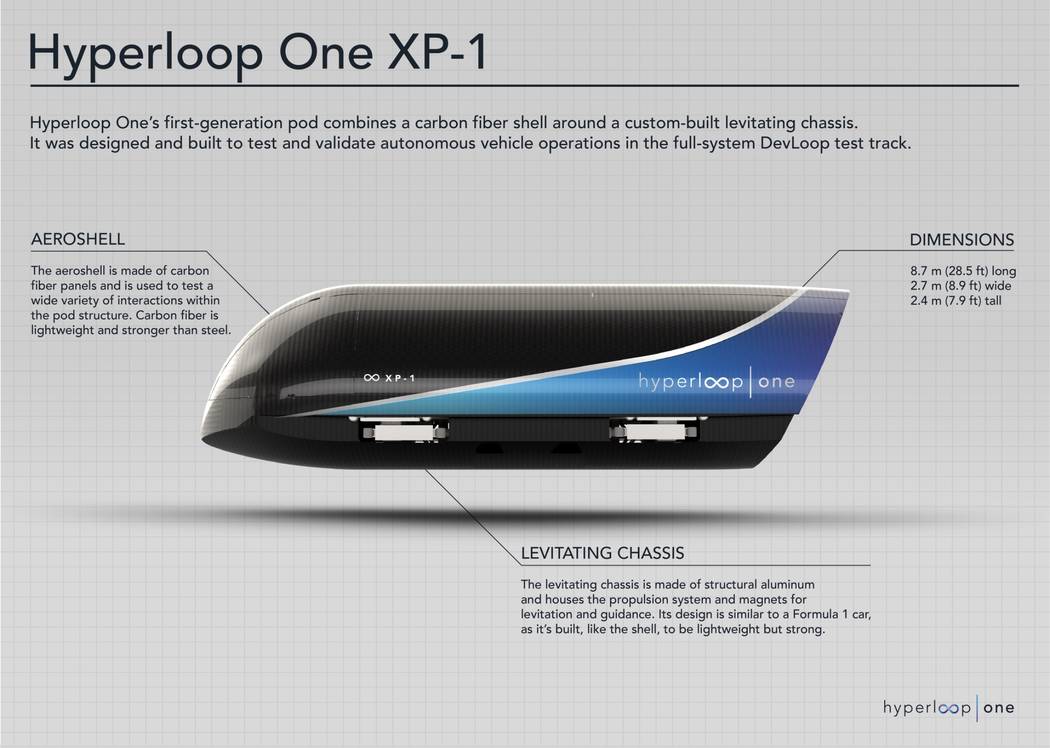 Hyperloop One has succeeded in sending a pod about 192 mph at its test track near North Las Vegas.
This makes the company the only one in the world with an operational system of the experimental mode of travel that works off electric propulsion, according to a company statement Wednesday.
Hyperloop One, based in Los Angeles, conducted the test Saturday. The track is 500 meters. The Stratosphere would take up about seven-tenths the size of the track.
The pod used in the test accelerated for 300 meters, slowed to a glide then came to a gradual stop.
All components of the system worked, including the electric motor, electronics, magnetic levitation and guidance, pod suspension and vacuum system.
Compared to a previous test conducted last summer, the pod traveled almost three times faster, almost five times farther and with almost four times the power.
For the Saturday test, the pod went 1,433 feet with 3,151 horsepower.
The company wants to speak with companies and governments about partnering to eventually use the mode of travel for commercial cargo and people, according to the statement. In theory, hyperloop transportation can send loads from Las Vegas to Los Angeles in about 30 minutes.
The company picked the Apex Industrial Park for its test track in December 2015. The technology is based in part on a white paper from SpaceX and Tesla CEO Elon Musk.
The Governor's Office of Economic Development gave Hyperloop $10 million in tax incentives to locate in Nevada in May 2016.
Contact Wade Tyler Millward at wmillward@reviewjournal.com or 702-383-4602. Follow @wademillward on Twitter.