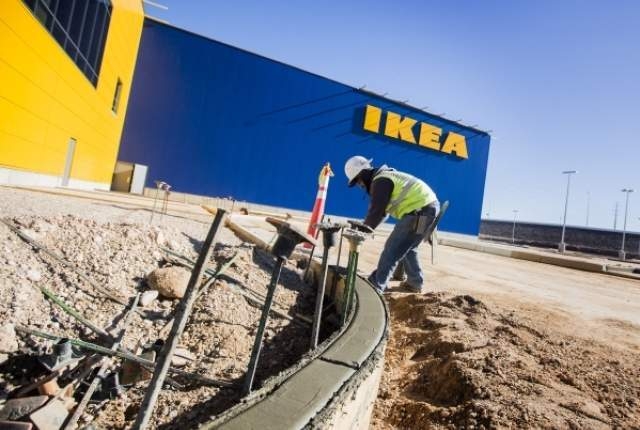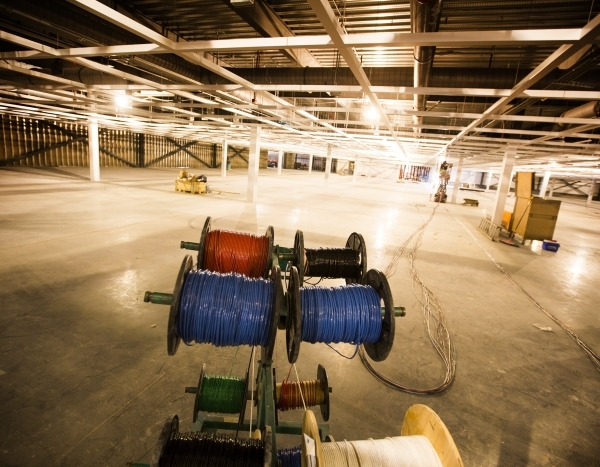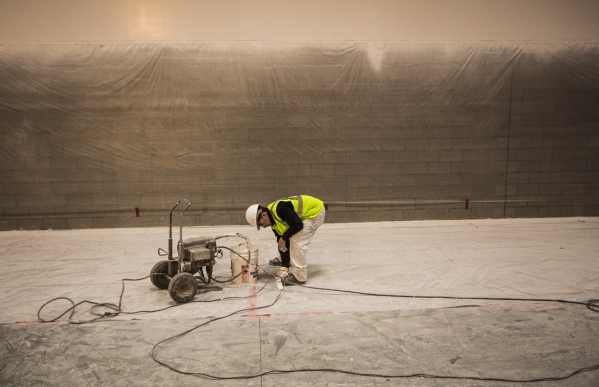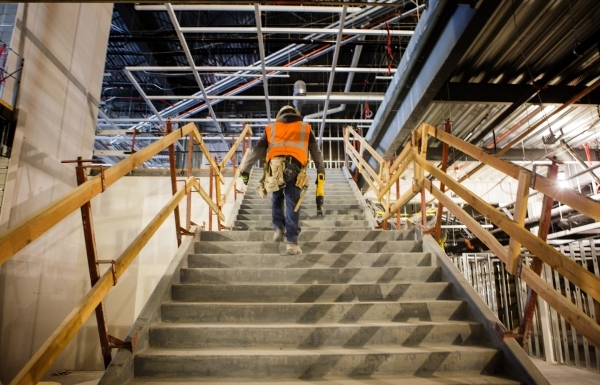 IKEA executives are confident the Swedish furniture retailer will be a success in Las Vegas when it opens next summer.
Construction continues on the 351,000 square-foot building on 26 acres along the northern side of the 215 Beltway at Durango Drive. Some 300 construction workers were on site Thursday when IKEA executives gave a tour of the site. More than 500 construction workers are part of the project.
IKEA executives say they know from the company's database and credit card purchases that many Southern Nevada residents are already customers.
"Las Vegas is unique because it's a fast-growing area, and there are a lot of transplants here from other metropolitan areas that have stores," said IKEA spokesman Joseph Roth. "Our brand awareness is quite high. We have more than 101,000 customers here in Southern Nevada without having a store. They are driving to Arizona, Utah or California. That helps spread the word throughout the community. I think it makes it easier for the store to succeed for the long term and particularly right away."
IKEA targets metropolitan areas with at least 2 million in population, and Roth said Las Vegas had been on IKEA's radar for more than a decade as the area flitted on and off with the 2 million benchmark.
"Because our stores are so large and there's such a significant investment, we need a large population base to support that," Roth said. "We have been looking in and out of the market periodically for the right location. As everyone predicted when Las Vegas reached 2 million, IKEA came and we found what we think the perfect site."
IKEA bought the land for $21.3 million, or $819,000 an acre.
Store manager selected
IKEA announced Thursday that Amy Jensen, a logistics manager at its Austin, Texas, area store, will serve as its manager. Jensen, who's been with IKEA since 1991, moved to Nevada in August after spending nine years in Texas.
"I had never been to Las Vegas before accepting the role," Jensen said. "It's really been a pleasant surprise to bring IKEA to a new market. I got to witness the mountains and people, and everything is fabulous. It has been a pleasant surprise. Every weekend I have something exciting and new to learn."
The Las Vegas store will have 300 permanent workers when its opens. So far, 50 people have been hired, including most of its management staff. The remainder of the employees will be hired by late winter. Applications are still being accepted on its website, Roth said.
"It's been a mix of people who are already with IKEA and like myself are looking to grow with IKEA, and the great talent we have to choose from in Las Vegas," Jensen said. "A lot of them have never been to an IKEA store and are getting acclimated with the site and learn how functions work."
Training has already started for some employees, and they have traveled to IKEA locations across the country, Jensen said. Positions that will get out-of-state training includes logistics, design, communications, human resources, sales, and customer service, Jensen said. Most store employees will be trained in Las Vegas.
Interior still underway
The shell of the building with roof and walls is completed but much work remains on the interior. Solar panels comprising about 250,000 square feet that will supply as much as 60 percent of the store's electricity have yet to be installed on the roof.
The blueprint of the store is similar to other IKEAs, Roth said. This will be IKEA's 42nd U.S. store.
"We want to ensure consistent shopping experiences," Roth said. "Most customers here in Las Vegas will walk in and if they have been to an IKEA store elsewhere, they will instantly know what to do and where to go."
IKEA won't give an exact date of its summer opening but the earliest would be late June.
Once construction is completed, Roth said it will take anywhere from six weeks to 12 weeks for employees to assemble displays that will adorn the store.
The Las Vegas store will feature the same product lines of other IKEA locations, but Roth said the one difference is that a store will have a print or picture for sale depicting the local community. It hasn't been yet decided what that will be in Las Vegas, he said.
IKEA Las Vegas will feature about 10,000 items, 50 room-settings, three model home interiors, and a 450-seat restaurant serving Swedish specialties such as meatballs with lingonberries and salmon plates, as well as American dishes.