IKEA shows off Las Vegas store before next week's opening — VIDEO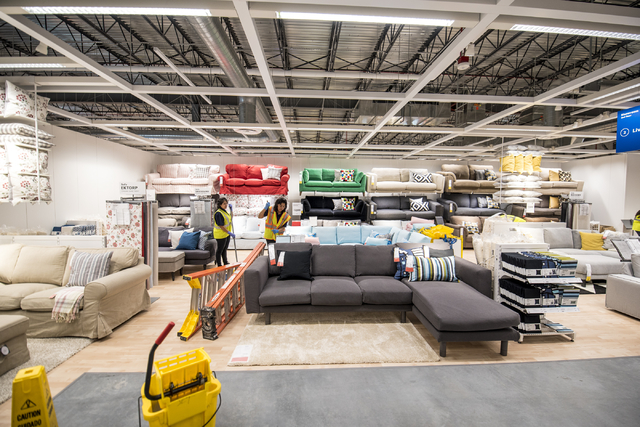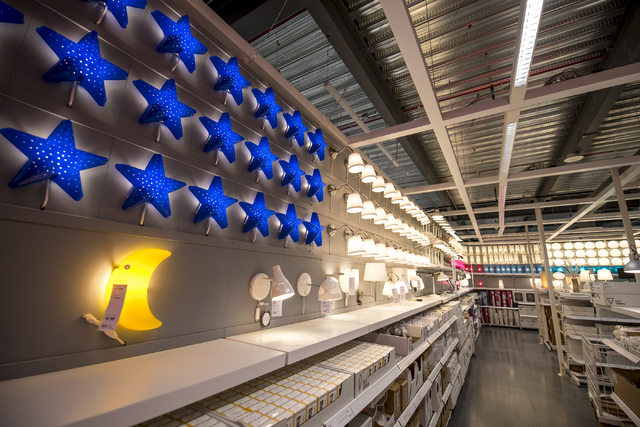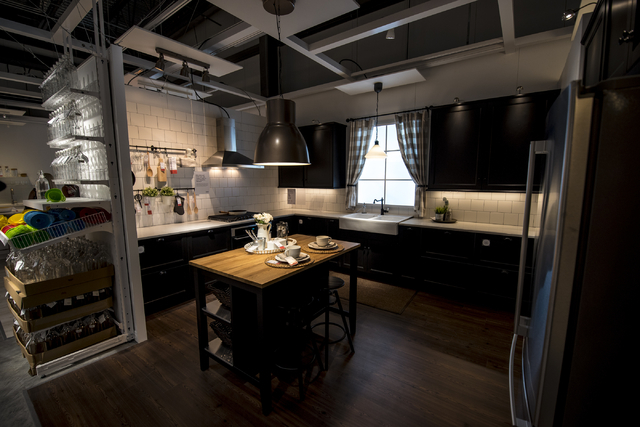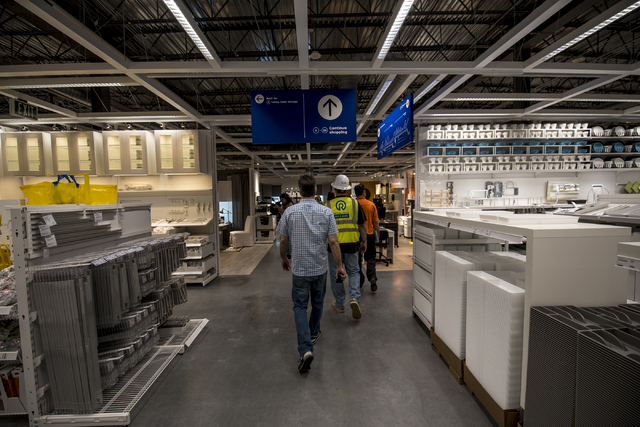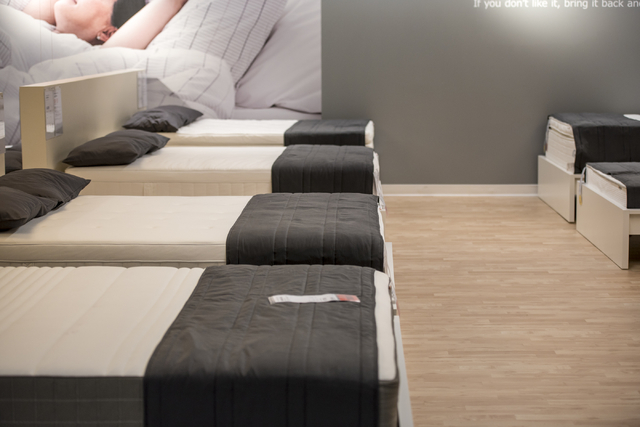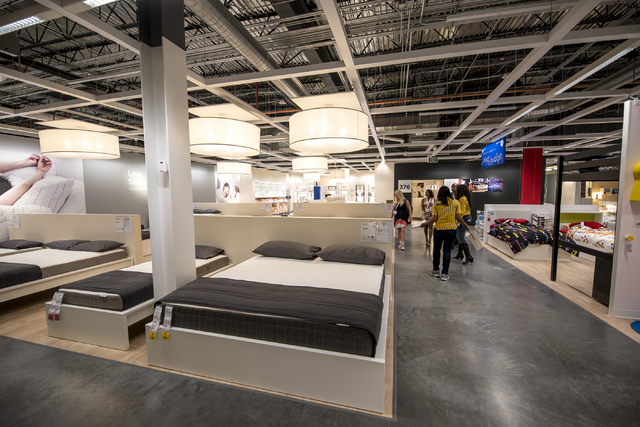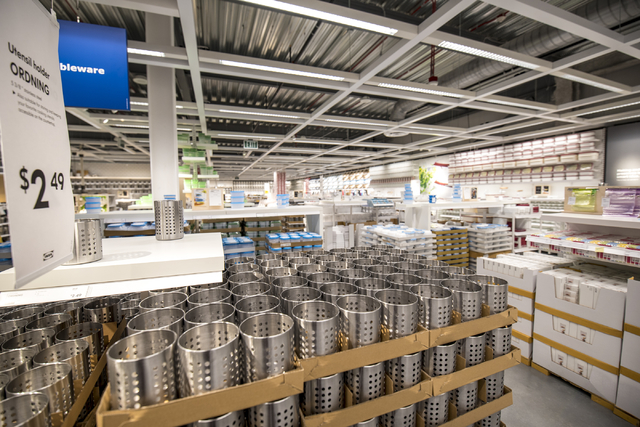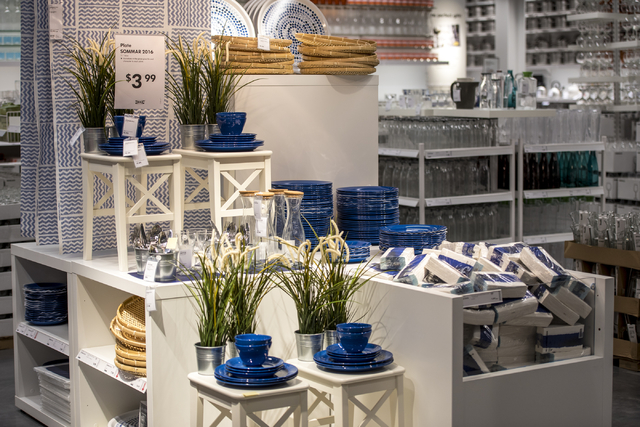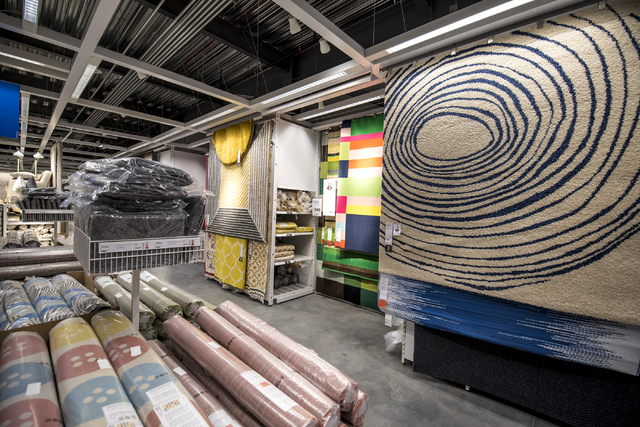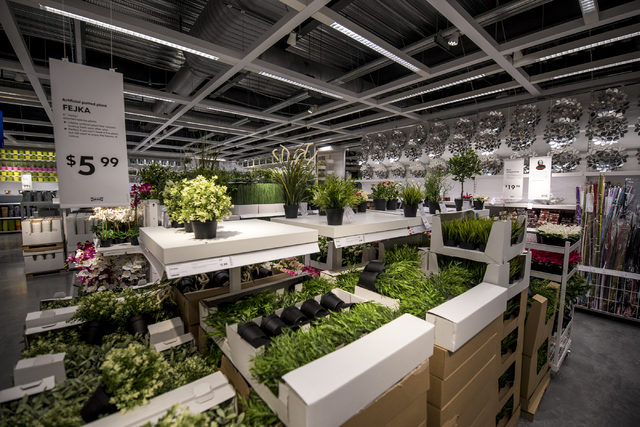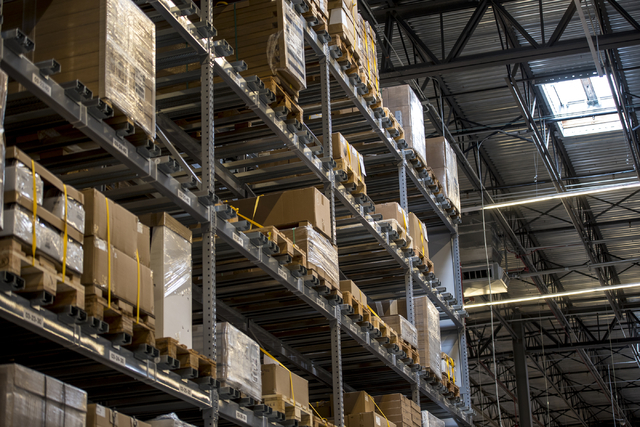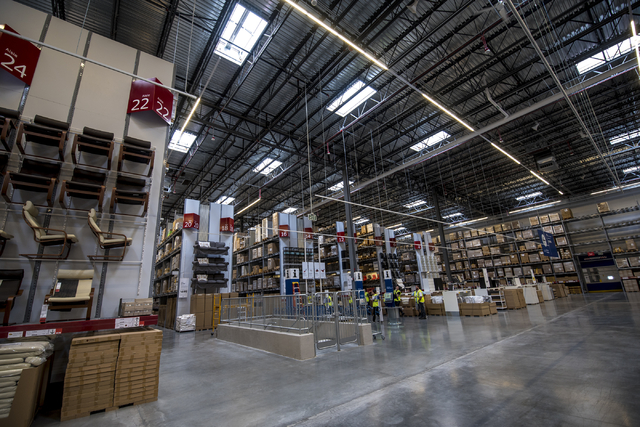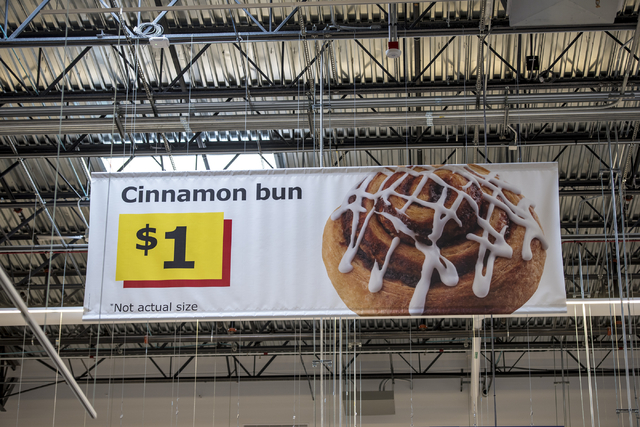 It took 13 months, 500 construction workers, 300 full-time employees and the stock-up of 10,000 items, but IKEA's 42nd U.S. store is finally ready to open.
Local managers for the Swedish home-goods retailer at Sunset and Durango roads and the 215 Beltway showed off the finished, 351,000-square-foot store Wednesday in a 0.6-mile tour that took reporters from the 450-seat restaurant at the entrance through the checkout lanes at the end of the 110,000-square-foot, self-serve warehouse.
Customers can begin lining up at 9 a.m. Monday, 48 hours in advance of the store's Wednesday debut.
"That's when the magic will happen," said Laiyla Bass, IKEA's local marketing specialist.
The opening queue is sure to be strong: IKEA already has more than 101,000 catalog and website customers in Southern Nevada, and it plans thousands of giveaways in its first few days, including free sofas, armchairs, children's toys, $1,000 gift cards, mattresses and a one-year supply of the store's famous Swedish meatballs.
Wednesday's opening ceremonies will include the raising of the U.S., Swedish and Nevada flags. IKEA employees will also sing the national anthems of the United States and Sweden.
The store will be IKEA's 385th location worldwide.
The retailer has made its name selling furniture that's both affordable and functional, store manager Amy Jensen said.
"IKEA has a vision to create a better life for the many," Jensen said.
The company doesn't fulfill that goal just through its affordable furniture. It also takes ecofriendly measures in its manufacturing, packaging and retailing. One example: Its collapsible laundry baskets ship to stores flat to reduce cargo space but expand into full-size containers in the home. What's more, the store's 3,620-panel solar array is the largest single-use rooftop solar installment in Nevada.
The environmental measures are one way IKEA shows "respect for our customers, our co-workers and our communities," Jensen said.
IKEA mulled entering the Las Vegas market for about a decade before making its move in 2015, after the metro area's population surged past 2 million.
Jensen said about 75 percent of the store's employees are from Las Vegas.
Contact Jennifer Robison at jrobison@reviewjournal.com. Follow her on Twitter: @_JRobison
RELATED
Here's what IKEA is giving away on its opening day in Las Vegas