IKEA starts to look like finished product — PHOTOS
September 4, 2015 - 4:29 pm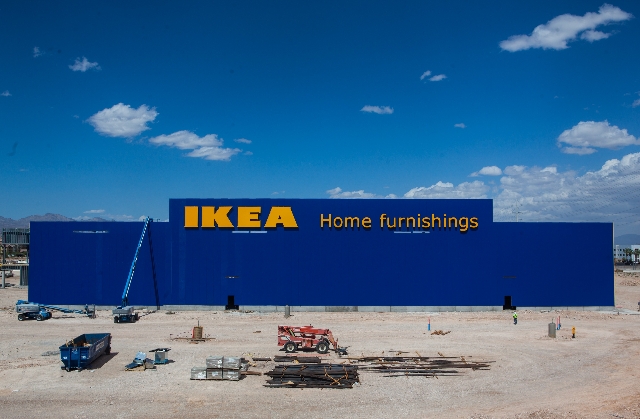 Letters for IKEA, a Sweden-based furniture seller, went up this week, making the store look more like the finished product.
Construction began in April for the superstore — expected to be 351,000 square feet — at the corner of Durango Drive and the 215 Beltway. If you're wondering how big that is, it could hold 206 Starbucks coffee bars or 10 average-sized Whole Foods.
It's slated to open summer 2016.
Photos by Chase Stevens. Follow him on Twitter: @csstevensphoto