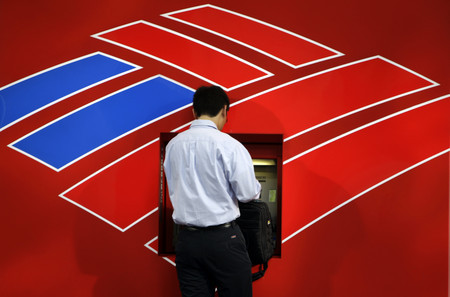 DETROIT
GM may reopen factories; Chrysler set to hire engineers
General Motors may reopen some shuttered factories because it can't produce four of its vehicles fast enough to meet demand, and Chrysler is set to hire more engineers and product development workers.
While both companies still depend on government help, the moves are signs of increased confidence that the U.S. auto market bottomed out last year and will improve in 2010, even without a jolt from a "Cash for Clunkers"-style program.
GM factories making the Chevrolet Equinox, GMC Terrain and Cadillac SRX, all SUV-like crossovers, and the Buick LaCrosse sedan are at or near capacity, GM's North American president, Mark Reuss, told reporters at the Detroit auto show.
PITTSBURGH
Sales for Alcoa Inc. slide, though net loss decreases
Alcoa Inc. on Monday reported a smaller net loss for the fourth quarter Monday, though revenue shrank without improvement in its aerospace, commercial building and gas turbines businesses.
The company, based in Pittsburgh, reported a net loss of $277 million, or 28 cents per share, compared with a loss of $1.19 billion, or $1.49 per share, a year ago.
The most recent quarter included $275 million, or 28 cents a share, in special charges. Revenue fell to $5.43 billion from $5.68 billion.
WASHINGTON
SEC expands it charges against Bank of America
Federal regulators have expanded their charges against Bank of America Corp. over billions in bonuses paid at Merrill Lynch, accusing the bank of failing to disclose mounting losses at Merrill before a shareholder vote approving the combination of the two firms.
The Securities and Exchange Commission announced Monday it had asked a federal judge in Manhattan to allow it to file the new charges against the biggest U.S. bank. But the SEC also said it wouldn't charge any individual Bank of America officials, directors or attorneys because they are not alleged to have "deliberately concealed" information from the bank's outside attorneys or otherwise acted with intent to mislead.
Moody's takes dim view of Atlantic City prospects
Count Moody's Investors Service among those taking a dim view of Atlantic City in light of Pennsylvania's legalization of table games last week.
Pennsylvania gaming regulators believe the state's slot machine-only casinos could add blackjack, roulette and craps tables within the next six to nine months — bad news for Atlantic City casino operators.
Moody's Senior Vice President Keith Foley said Pennsylvania tables games add "a negative development for the credit profiles of already-suffering casino operators in nearby Atlantic City."
In a report to investors, Foley said Atlantic City casino operators, already suffering from weak gaming demand and increased competition from Pennsylvania slot machines, will see further declines in gaming revenues because of the new table game legislation.
"Atlantic City generates over $1 billion a year from table games, which accounts for 30 percent of its total annual gaming revenue." Foley wrote. "This represents a large potential market for Pennsylvania, particularly for casinos located in the eastern part of the state and in relatively easy driving distance to Atlantic City."