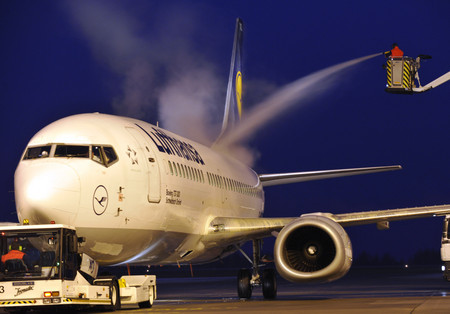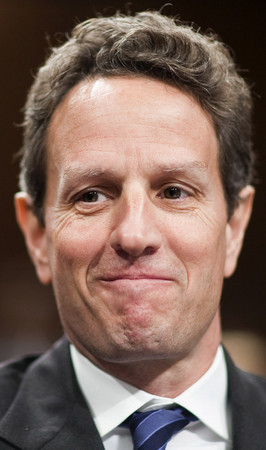 Temporary liquor licenses extended for Privé, Living Room
Embattled nightclub owners of Privé nightclub and its sister club Living Room were granted an extension Thursday of its temporary liquor license until April 9 by the Clark County Business License Department.
The extension was issued by the county without a hearing before Clark County commissioners. Previous temporary licenses where issued following public hearings before the commissioners.
Clark County spokesman Dan Kulin said the owners have been in compliance with county regulations and conditions on the temporary license. The extension was issued pending completion of background investigations into the clubs' new ownership based in Miami by the Metropolitan Police Department.
The club at Planet Hollywood Resort was shut down by the county in late July after its liquor license was revoked because the resort and club were found to be failing to "abide by the duties of a liquor licensee."
The clubs were cited for three violations in 2008 by the county business-license department. Violations included allowing topless and lewd activity to take place on site.
The management team was removed and ownership changed prior to reopening in September.
Privé Las Vegas filed for Chapter 11 bankruptcy protection in Miami in November.
No fight means no big payday for Las Vegas, analyst writes
Boxing fans aren't the only ones upset about the apparent demise of the Floyd Mayweather Jr.-Manny Pacquiao championship fight that had been scheduled for March 13 at the MGM Grand.
Top Rank Chairman Bob Arum told the Review-Journal on Wednesday that the megafight won't take place.
Wall Street said Las Vegas could be losing out on a potentially lucrative payday.
Macquarie Securities gaming analyst Joel Simkins told investors in a research note Thursday that the fight would have provided the Strip a large amount of business.
"Historically, megafights have been significant drivers of traffic into Las Vegas and high-end gaming activity, in addition to sports betting," Simkins said. "We believe that this fight would have been a nice shot in the arm for MGM Mirage and other Las Vegas Strip operators including Wynn Resorts and Las Vegas Sands, particularly when it was poised to be one of the highest grossing pay-per-view events in history."
The MGM Grand Garden seats about 17,000 for boxing but Simkins said there would have been a spillover into Las Vegas by a large international contingent, especially an Asian audience backing Pacquiao.
CHICAGO
Boeing customers scale back on aircraft during recession
Boeing Co. said its customers ordered just 142 commercial airplanes last year as the recession forced airlines to shrink.
The net total reported on Thursday was Boeing's lowest since at least 2003 and just one-tenth of the 1,413 orders in 2007.
Meanwhile, Boeing delivered 481 commercial planes last year, up 28 percent after a massive strike in 2008 slowed production.
Boeing had predicted 480 to 485 deliveries for the year.
The deliveries were "a solid achievement," wrote Jefferies & Co. analyst Howard Rubel, an achievement he said was not adequately valued by investors.
Boeing delivered four more widebodies than he had expected and three fewer 737s. By delivering more of the higher-priced widebodies, as well as setting an annual record by delivering 88 of its 777s, "the results were a slightly richer mix than we had expected."
The biggest seller was Boeing's workhorse 737. The company delivered 372 of those last year, and has orders for another 2,076.
Lennar boss sees home prices rising; company posts profit
Lennar Corp.'s chief executive said Thursday that he sees a trend in rising prices and expects the homebuilder will be profitable this year.
"Prices are no longer free-falling downward and in fact in many instances, are actually starting to stabilize and even recover," Stuart Miller said. "I feel comfortable today saying that this is a trend and not an anomaly."
Miller added that he expects the company, which has operations in 17 states, will increase hiring as it begins to build new home developments this year.
That's a clear signal Lennar is betting the real estate recovery, while shaky, will hold.
The remarks followed Lennar's report that new-home orders rose for the first time in more than three years in its fourth quarter.
Lennar said it earned $35.6 million, or 19 cents per share, in the quarter ended Nov. 30, reversing a loss of $811 million, or $5.12 a share, a year earlier.
Revenue fell 29 percent to $913.7 million, because of a 22 percent drop in the number of completed home sales. The average sales price of a home dropped 9 percent annually to $238,000.
Lennar Corp. shares rose $1.76, or 12.85 percent, Thursday to close at $15.46 on the New York Stock Exchange.
WASHINGTON
Geithner's New York Fed told AIG to stay quiet about deals
Controversial deals that sent billions of bailout dollars to Goldman Sachs and other banks were kept quiet under pressure from the Federal Reserve Bank of New York, then led by Treasury Secretary Timothy Geithner.
E-mails between lawyers for the New York Fed and bailed-out insurance conglomerate American International Group Inc. show AIG wanted to disclose some details about payments it made to banks, including Goldman and Deutsche Bank, to cancel financial deals.
But lawyers for the New York Fed, which engineered AIG's bailout with the Bush administration's Treasury Department, told AIG to remove the information from a draft.
SANTA ANA, Calif.
Broadcom co-founder won't face case involving narcotics
Federal prosecutors say they will drop a narcotics case against Broadcom co-founder Henry T. Nicholas III.
The announcement Thursday comes less than a month after a federal judge dismissed a parallel stock options backdating case against Nicholas. He was indicted in 2008 on drug and backdating counts, including allegations that he slipped ecstasy into the drinks of business associates and maintained a drug warehouse.
At that time, U.S. District Court Judge Cormac J. Carney also ordered prosecutors to prove why the drug case against Nicholas should not be thrown out.
A hearing had been set for Feb. 2.
Carney must approve the government's motion to dismiss the drug case. A spokesman for Nicholas did not immediately return an e-mail requesting comment.
HOFFMAN ESTATES, Ill.
Sears Holdings Corp. lets rivals sell items on its Web site
Sears Holdings Corp. joined at least two other major retailers Thursday in allowing third parties — including some rivals — to sell items on its Web site.
Sears' push to beef up its Web effort follows similar moves by Wal-Mart Stores Inc., at walmart.com, and by Amazon.com, which have tussled over prices for books, movies and music.
Officials wouldn't say how many products were available at Sears.com before the announcement of "Marketplace at Sears.com." But they said more than 10 million items were being sold there through 1,500 outside vendors by Thursday.
The vendors will pay Sears a listing fee plus a commission on sales they make through the site.
In late August Wal-Mart began selling third-party home and baby products, toys, clothing, sporting goods and sports memorabilia.
Amazon began its similar practice of letting third parties sell items to its shoppers in 2000.
WASHINGTON
Thirty-year mortgage rates decline in week, data show
Rates for 30-year home loans inched downward this week, the first decline in a month, but remained above last month's record lows.
The average rate on a 30-year fixed mortgage was 5.09 percent this week, down from 5.14 percent a week earlier, mortgage company Freddie Mac said Thursday.
Rates dropped to a record low of 4.71 percent in early December, pushed down by an aggressive government campaign to reduce consumers' borrowing costs, but then rose steadily for the rest of the month.
The average rate on a 15-year fixed-rate mortgage fell to 4.5 percent, down from 4.54 percent last week, according to Freddie Mac.
Rates on five-year, adjustable-rate mortgages averaged 4.44 percent, unchanged from a week earlier. Rates on one-year, adjustable-rate mortgages fell to 4.31 percent from 4.33 percent.
The rates do not include add-on fees known as points. One point is equal to 1 percent of the total loan amount.
Mortgage Rates
30-year
Today – 5.09
Last Week – 5.14
15-year
Today – 4.50
Last Week – 4.54