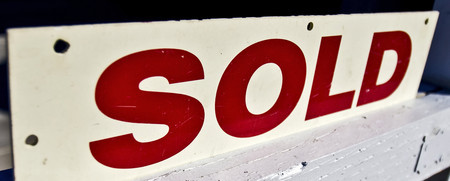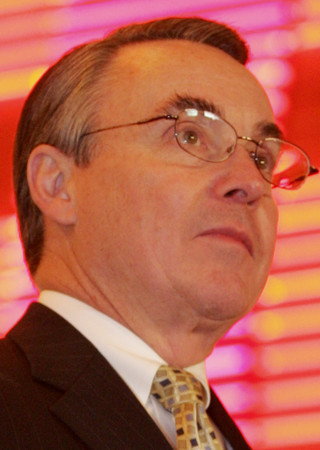 NEW YORK
LV housing market deemed most undervalued in poll
Las Vegas has the most undervalued housing market in the nation, according to a report released Tuesday by IHS Global Insight and PNC Financial Services.
The top 10 most undervalued areas are Las Vegas (-41 percent); Vero Beach, Fla. (-39.8 percent); Merced, Calif. (-37.7 percent); Cape Coral, Fla. (-36.8 percent); Houma, La. (-34.6 percent); Port St. Lucie, Fla. (-33.3 percent); Warren, Mich. (-32.3 percent); Vallejo, Calif. (-31.9 percent); and Modesto and Stockton, Calif. (-31.8 percent).
Nationwide, 242 of the 299 largest housing markets are selling for prices that even bankers think are less than fair market value, the report said.
The judgment is based on a comparison of median home prices, interest rates, population densities and income, as well as historic premiums or discounts.
Las Vegas median home prices have fallen about 50 percent from their peak to $120,000 at the end of last year, Las Vegas-based SalesTraq reported.
SalesTraq President Larry Murphy said the report gets a different reaction from different people.
"Maybe this is a positive or maybe it's a negative," he said. "I'd rather be undervalued than overvalued. I guess it depends if you're a seller or a buyer."
Murphy said it's good to see Las Vegas ranked No. 1 in something other than foreclosures. The underlying message is that market is headed back to normalcy, he said.
Former Boyd Gaming president named as bank board chairman
Donald Snyder was elected chairman of the Bank of Nevada board, holding company Western Alliance Bancorporation announced Tuesday.
He succeeds Art Marshall, who retired from the bank and holding company boards in October. Snyder was chairman and chief executive officer of First Interstate Bank of Nevada from 1987 to 1991. He later was president of Boyd Gaming Corp. but retired in 2005.
Bank of Nevada has $2.9 billion in assets.
Snyder also serves as a director of NV Energy, Tutor Perini Corp. and Switch Communications Group. He is chairman of the board of The Smith Center for the Performing Arts.
RICHMOND, Va.
'Mr. Las Vegas' asks Virginia legislators to recognize tribe
"Mr. Las Vegas" Wayne Newton is asking Virginia legislators to grant state recognition to his Indian tribe.
The Virginia-born entertainer appealed Tuesday to the House Rules Committee to officially recognize the Patawomeck, or Potomac, tribe, of which he is a member. Committee members voted unanimously in favor of the recognition, which already was given to eight Virginia tribes.
The recognition allows the group to be known as a tribe but does not grant sovereignty.
Newton and Patawomeck Chief Robert Green said it would validate their identity and help them protect sacred burial grounds.
Outside the meeting, women lined up to get autographs and kisses from Newton, who began performing as a child in Virginia before becoming a fixture in Las Vegas.
Passenger count increases in January for Allegiant Air
Las Vegas-based Allegiant Air increased its passenger count by almost 17 percent in January, with 2,945 flights during the month more than 90 percent filled.
The airline, which was McCarran International's seventh-busiest air carrier in December, flew 388,757 passengers during January, compared with 333,249 passengers in the same month a year ago.
During the month, Allegiant flew 14.3 percent more flights than the same month a year ago.
Allegiant Air is unit of publicly traded Allegiant Travel Co.
Isle of Capri exits contract to operate Greektown Casino
Isle of Capri Casinos announced Tuesday it was exiting a contract to operate the Greektown Casino in Detroit after a deal was reached for the property to emerge from bankruptcy.
St. Louis-based Isle of Capri signed an agreement in January to take over management of Greektown and provide "transitional" marketing and operational services.
However, a plan of reorganization of was confirmed by the U.S. Bankruptcy Court on Jan. 22 that will exit Greektown from Chapter 11 with new ownership and management.
"Isle of Capri remains committed to its belief that it can have a positive impact on existing properties and its own balance sheet by utilizing the extensive experience of its management team through management and consulting contracts in gaming markets across the United States," the company said in a statement.
Greektown's new management will include George Boyer, the former president and chief operating officer of MGM Grand Detroit.
NV Energy says Rogers resigns from CFO position
NV Energy Inc. said late Tuesday that William Rogers has resigned as the company's chief financial officer and treasurer.
In a statement, the utility said 46-year-old E. Kevin Bethel, current chief accounting officer and controller, will serve as interim CFO until a permanent successor for Rogers is named.
The statement gave no reason for Rogers' departure.
In the statement, NV Energy President and Chief Executive Officer Michael Yackira, said, "On behalf of the board and senior management team, I want to thank Bill for his many contributions over the past five years. He has helped us to position the company for long-term success and we wish him well in his future endeavors."
NV Energy is scheduled to report fourth-quarter earnings and 2009 year-end results Feb. 11. The company said it expects to report full-year earnings of 78 cents per share for 2009.
NV Energy shares rose 13 cents, or 1.12 percent, Tuesday to close at $11.71 on the New York Stock Exchange.