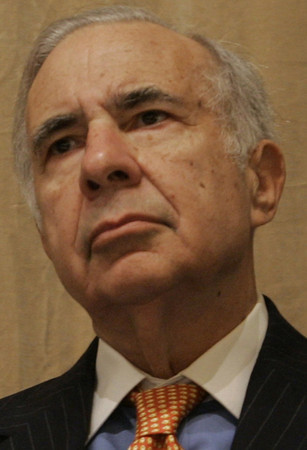 List of entrepreneurial cities puts LV near top
The depressed business environment in Las Vegas can be a positive when it comes to starting a new business.
In its August issue, Entrepreneur Magazine names Las Vegas as a top city for entrepreneurs. Record unemployment means a plentiful labor pool from which to hire the best workers. High commercial vacancy gives tenants bargaining power on lease rates.
The article states that the startup phase of a business can be very cash intensive. A depressed economy creates discount rates for startup companies.
"Downturns in the economy create the perfect environment for innovative new businesses," said Emmet Scott, principal of Entrepreneur Advisors, a business consulting firm. "Rental space is cheap, qualified labor is more available and entrenched relationships are now shakier, allowing the entrepreneur a chance to win the business."
Along with startups, established companies are expanding in the changing market as well.
Entrepreneur Magazine quoted Pamela Jenkins, a New York transplant who owns two locations of The Cupcakery in Las Vegas and opened two more in Texas. She's planning a fifth location near the Strip.
"As an entrepreneur, Vegas is a great place to start a business," Jenkins said. "The community appreciates locals and they've supported me immensely. From what I've seen, Vegas is like a giant small town.
California utility to buy energy from Sempra
California utility Pacific Gas & Electric will buy all the power output of Sempra Generation's Copper Mountain Solar plant in Boulder City, Sempra said Monday.
Copper Mountain will produce 58 megawatts once it's complete in 2010. That's enough electricity to power more than 14,000 homes.
Local power utility NV Energy obtained 9 percent of its power from renewable sources such as solar power in 2008, but company officials told the Review-Journal in April that negotiations to buy power from the Sempra plant fell through after Pacific Gas & Electric offered Sempra a higher price for the juice.
Sempra didn't disclose the price Pacific Gas & Electric will pay for Copper Mountain's output.
The deal is subject to the approval of the California Public Utilities Commission.
ATLANTIC CITY
Tropicana owners will spend conservatively
The new owners of the Tropicana plan to take "a pretty conservative approach" to spending money on additions to the gambling hall, a company official said Monday.
A group of investors led by billionaire Carl Icahn recently acquired the bankrupt casino by buying its $200 million worth of debt for just 27 cents on the dollar.
At a hearing before the New Jersey Casino Control Commission, Kenneth Shea, managing director of Icahn Capital LP, said the company will not rush into any expansion once the deal closes later this year.
"We are taking a pretty conservative approach on capitalization going forward," Shea said. "I don't think the economy is out of the woods yet. I don't give a lot of credence to the green shoots that people think are out there. The consumer is still fundamentally broke."
KINGMAN, ARIZ.
Huge wind farm slated for northwest Arizona
BP Alternative Energy wants to develop a massive wind farm on public land near the northwest Arizona community of White Hills, about 30 miles southeast of Hoover Dam.
The company has filed a development plan with the Bureau of Land Management as part of its request to use up to 45,000 acres for the wind farm project.
"The application asks for the right to develop up to 500 megawatts on that land and up to 335 turbines," said Angus Coyle, senior business developer for BP. Five hundred megawatts could provide power for about 150,000 homes.
Coyle said only a small portion of the public lands would actually be disturbed because turbines are spread out, placed generally no closer than 600 feet from one another. That prevents turbines from blocking the wind flow to other turbines.
The application triggers work on an environmental impact statement, which should take about 18 months to complete. That process includes public meetings on the project, probably in August or early September. Coyle said several hundred jobs would be associated with the project's construction, which could start in the first quarter of 2011. He said 10 to 20 people would staff the facility once operations begin in late 2011 or early 2012.
Coyle said investment for full build-out would likely approach $1 billion.
NEW YORK
Verizon earnings dip 21 percent in quarter
Cost-cutting at Verizon Communications Inc.'s wireline business failed to keep pace with falling revenues as the nation's largest wireless carrier reported a 21 percent drop in second-quarter profit and announced further job cuts.
The company said Monday it will cut more than 8,000 employee and contractor jobs before the end of the year in the wireline business, speeding its efforts to keep costs in line, according to Chief Financial Officer John Killian.
Verizon earned $1.48 billion, or 52 cents per share, in the three months ended June 30. That's down from $1.88 billion, or 66 cents per share, a year ago.
Excluding special items, mainly for job cuts, New York-based Verizon says it earned 63 cents per share, beating by a penny the average analyst forecast as polled by Thomson Reuters.
Revenue rose 11 percent to $26.86 billion from $24.1 billion, matching expectations.
NEW YORK
Agilent to acquire Varian for $1.5 billion
Scientific instrument maker Agilent Technologies said Monday it will buy Varian Inc. for $1.5 billion in cash, or $52 per share.
Agilent is paying a premium of 33 percent to Friday's $39.20 closing price for Varian. Varian, of Palo Alto, Calif., reported $1.01 billion in revenue in fiscal 2008. Scientific instruments accounted for $838.7 million in sales and the remainder came from vacuum technologies.
The boards of both companies approved the deal, which is expected to close by the end of the year pending approval from shareholders and regulators.
Agilent estimates $75 million in cost savings from the combination.
Starbucks workers will get 401(k) match
Starbucks Corp., the world's largest coffee-shop operator, will match U.S. employees' contributions to their 401(k) retirement plans after earnings improved, Chief Executive Officer Howard Schultz said in a memo.
The company said in December that it may not match funds contributed by its employees this year as earnings fell amid tighter consumer spending.
Seattle-based Starbucks recently announced a better-than-expected profit for its most recent quarter. The company said sales rose in each month of the period.