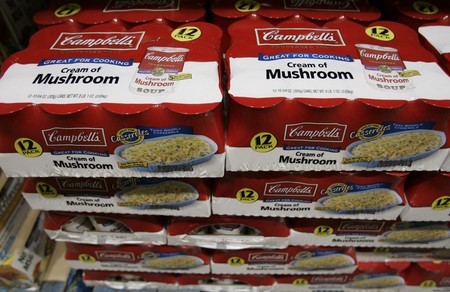 Local residents named to financial commission
Two local residents will serve on a federal commission designed to examine causes of the global financial crisis.
Senate Majority Leader Harry Reid, D-Nev., and House Speaker Nancy Pelosi, D-Calif., announced the names of six of the 10 people they'll appoint to the Financial Crisis Inquiry Commission.
Included on the list are Heather Murren, a former managing director at Merrill Lynch and co-founder and chairwoman of the Nevada Cancer Institute, and Byron Georgiou, a Las Vegas-based businessman who's president of Georgiou Enterprises and a member of a Harvard Law School advisory board.
Reid and Pelosi will appoint four more members in coming weeks.
Reid said the commission will conduct a thorough examination of "what went wrong" in the financial sector, where a series of bank failures, buyouts and bailouts began in spring 2008 and continued into 2009.
Hard Rock Hotel will open tower July 27
The Hard Rock Hotel plans to open its new 490-room hotel tower July 27 after receiving a temporary certificate of occupancy from Clark County officials, an investors note from Union Gaming Group said Wednesday.
The new hotel tower will open two months ahead of its original opening date and is part of a $760 million expansion and renovation of the property.
A second hotel tower, a spa, pool and additional casino space is planned for completion by year's end.
The property already opened new convention and meeting space, the 4,000-capacity concert venue The Joint, and other amenities such as restaurants this year.
MOUNT LAUREL, N.J.
Campbell Soup expects to top profit forecast
Campbell Soup Co. officials said Wednesday that they expect to surpass their long-range earnings growth target this year despite a down economy and continued investment in its fledgling businesses in China and Russia.
The Camden-based company told analysts at a presentation at its Maxton, N.C., plant that its fiscal 2009 adjusted profit growth will be above the 5 to 7 percent target.
Given the $2.09 per share in profit recorded by the food company in fiscal 2008, Campbell's target would imply income of $2.19 to $2.24 per share in 2009.
On average, analysts polled by Thomson Reuters predict profit of $2.17 per share. Analysts' estimates normally exclude one-time items.
Campbell Soup shares rose 35 cents, or 1.19 percent, Wednesday to close at $29.74 on the New York Stock Exchange.
NEW YORK
Wal-Mart aims to know suppliers' eco-costs
Wal-Mart Stores Inc., the world's largest retailer, plans to demand that all its suppliers measure the environmental cost of making their products so Wal-Mart can calculate and post an eco-rating for each item.
The program, to be announced today, may spur companies to redesign products from electronics to jeans.
Shoppers won't see green ratings on products for several years, said a researcher involved in developing the index Wal-Mart will apply.
In the program's first phrase, Wal-Mart will ask suppliers to answer about 12 questions about such topics as water use, said Jay Golden, a professor in the Global Institute of Sustainability at Arizona State University and co-director of the consortium of about 12 universities working with Wal-Mart to gather data and set new design standards.
The next phase involves creating a database and metrics for sustainability, Golden said; the third is to translate that information into ratings consumers can understand.
WASHINGTON
CIT Group denied emergency assistance
The Obama administration drew a line in the sand on financial bailouts Wednesday, denying emergency aid to CIT Group Inc., a struggling commercial lender on the brink of bankruptcy.
After days of round-the-clock talks with regulators about a possible government bailout, CIT late Wednesday said those negotiations had ceased. The company said its management and directors were "evaluating alternatives."
When asked about CIT, a Treasury Department spokeswoman said in an e-mailed statement that "even during periods of financial stress, we believe that there is a very high threshold for exceptional government assistance to individual companies."
CIT is one of the nation's largest lenders to small and midsize businesses. The company has warned that its failure could imperil about a million corporate borrowers, including retailers, restaurants and airlines.
WASHINGTON
Ex-Treasury secretary defends crisis response
Defending the government's handling of the economic crisis last year, former Treasury Secretary Henry Paulson said Wednesday that the Bush administration's responses were not perfect but "saved this nation from great peril."
"Many more Americans would be without their homes, their jobs, their businesses, their savings and their way of life," he said in written testimony prepared for a hearing today.
Although losses have been staggering, "that suffering would have been far more profound and disturbing" had the government not intervened, he will tell the House Oversight and Government Reform Committee.
DALLAS
American Airlines parent posts wider loss
American Airlines parent AMR Corp. lost more money in the second quarter as fewer people got on its planes and those who did paid lower fares than a year ago.
AMR said Wednesday that it lost $390 million, or $1.39 per share. Excluding charges related to the sale and grounding of planes, it would have lost $319 million, or $1.14 per share.
That was a narrower loss than expected. Analysts surveyed by Thomson Reuters had predicted a loss excluding charges of $1.28 per share.
A year earlier, AMR lost $1.46 billion, or $5.83 per share, mostly for writing down the value of its fleet. Without the charges, the year-ago loss was $298 million.
Quarterly revenue fell 21 percent to $4.89 billion.