December 10, 2008 - 10:00 pm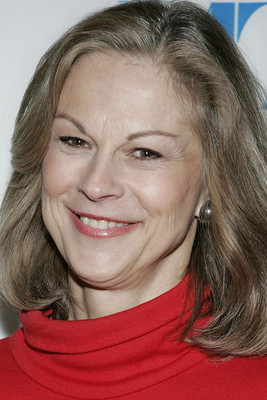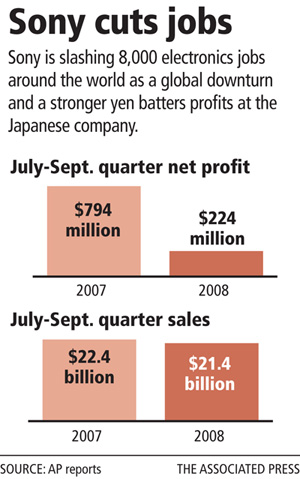 Fox Business Network to start airing in LV
Fox Business Network, a financial news channel, will start broadcasting Jan. 1 on Cox Communications, airing locally on channel 331.
In a statement, Fox said the deal will make the channel available to more than 2 million Cox digital subscribers and increase the channel's total distribution to 45 million homes.
Phoenix, San Diego and Santa Barbara, Calif., will join Las Vegas as West Coast Cox markets with the channel.
News Corp. owns Fox Business Network, which began broadcasting in October 2007.
RENO
Gasoline prices keep falling across Nevada
Gasoline prices in Nevada continue to plunge and are at their lowest level in more than four years, AAA reported Tuesday.
"We know there is a bottom down there, we're just not sure where it is at this point," AAA Nevada spokesman Michael Geeser said in a statement.
The auto club said the statewide average in Nevada for a gallon of self-serve unleaded dropped 60 cents from November to $1.84.
Nevada's average price hasn't been this low since February 2004, Geeser said.
In Las Vegas, the average gasoline price fell 57 cents to $1.82 when compared with last month's survey.
Prices dropped 56 cents in Reno to $1.90; 65 cents in Carson City to $1.78; and 76 cents in Elko to $1.77.
Nationally, the average price fell 52 cents to $1.70, AAA said.
CHICAGO
Playboy Enterprises chief will step down
After 20 years at the helm of the firm founded by her father, Christie Hefner will step down as chairwoman and chief executive officer of Playboy Enterprises Inc. next month, the adult entertainment company said Monday.
Before the start of trading, Playboy said that Hefner will stay on as CEO until Jan. 31 and remain on the board until a replacement is found. In the meantime, the company said it has appointed Jerome Kern, a longtime director, to be interim nonexecutive chairman.
Hefner leaves as the company remains mired in the loss column, stung by charges and dwindling revenue across almost all of its divisions.
Media companies have been hit hard in the current recession, and those like Playboy have not been exempted.
The stock has also suffered, scraping to an all-time low of $1.03 just weeks ago after trading just shy of $10 at this time last year. Playboy Enterprises shares fell 16 cents, or 7.51 percent, Tuesday to close at $1.97 on the New York Stock Exchange.
Little engine that can't: Toy-train show derailed
A holiday toy-train exhibit that first went on display 21 years ago at the Citigroup Center office tower is nearing the end of the line, derailed by the bank's cost-cutting.
The lender, which is eliminating 52,000 jobs after getting a $45 billion government bailout, canceled sponsorship of the free show visited by more than 125,000 people a year. It means a savings of about $240,000 for Citigroup Inc.
Unless the bank reconsiders or another sponsor steps up, the show that started in 1987 in the building's lobby will end Jan. 2.
As electronics sales sag, Sony cuts jobs
Sony Corp., the second-biggest consumer electronics maker, plans to cut 8,000 full-time jobs as consumers curb spending on televisions, game machines and music players amid a global recession.
The reductions represent 5 percent of the electronics workforce at Sony, and the company will also cut another 8,000 seasonal and part-time jobs.
Sony said it will curtail investments, farm out production and move away from unprofitable businesses by March 2010 to save more than 100 billion yen ($1.1 billion) a year.
CINCINNATI
Hurricane Ike hurts profits for Kroger
Hurricane Ike battered Kroger Co.'s third-quarter profits, and the grocery chain offered a cautious forecast Tuesday amid the churning U.S. economic storm.
The nation's largest traditional grocer said profits fell 6 percent in the quarter, mainly because of far-reaching damage from Hurricane Ike, even as its sales rose 9 percent.
The Cincinnati-based company said it earned $237.7 million, or 36 cents per share, in the quarter, down from $253.8 million, or 37 cents per share, a year earlier.
The company said results were hurt by an after-tax charge of $15.9 million, or 3 cents per share, related to its $25 million insurance deductible for Ike.
Otherwise, Kroger said earnings would have been $253.6 million, or 39 cents per share.
Revenue rose 9 percent to $17.6 billion.
Analysts polled by Thomson Reuters had predicted earnings of 38 cents per share on revenue of $17.4 billion.
NEW YORK
Treasury prices higher as stocks head down
Treasury prices rose Tuesday as stocks sank. Investors worried that companies' difficulties could make an economic turnaround harder.
Benchmark 10-year notes rose 0.84 points, their yields easing to 2.67 percent from 2.75 percent late Monday.