October 24, 2008 - 9:00 pm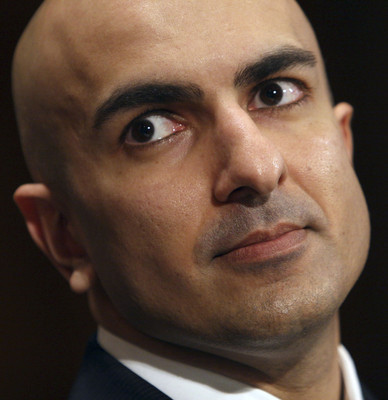 JEFFERSON CITY, Mo.
Casino contributes to opposition group
An Illinois casino has contributed $150,000 to a group opposing a casino ballot initiative in Missouri.
The group Voters for Good Government says it plans to use the money from the Casino Queen for an ad campaign asserting the Missouri ballot measure is misleading.
Proposition A would repeal the state's $500 gamblers' loss limit, cap the number of casino licenses that can be issued and raise taxes on casinos. The new money it generates would go to public schools.
Supporters have received more than $14 million from Ameristar and Pinnacle Entertainment.
Those companies operate casinos in Missouri but are based in Las Vegas.
NEW YORK
Oil rises above $67 as OPEC readies cuts
Oil prices swung back above $67 a barrel Thursday, rebounding from a 16-month low as OPEC members met to decide whether to slash production to halt crude's slide.
But gasoline prices kept falling, dropping to levels not seen since exactly a year ago. A gallon of regular gasoline fell 3.6 cents overnight to a new national average of $2.82, according to auto club AAA, the Oil Price Information Service and Wright Express.
Members of the Organization of the Petroleum Exporting Countries were gathering in the Austrian capital of Vienna ahead of official talks Friday.
Iranian oil minister Gholam Hossein Nozari called on the cartel to cut by 2 million barrels a day to stop a slide that has left prices more than 50 percent lower than their peak of $147.27 hit July 11.
OPEC member Venezuela also called for quick action to shore up falling crude oil prices.
Ausra: Mirrors made in LV used in plant
Ausra Inc. of Palo Alto, Calif., said it used solar mirrors made in its Las Vegas manufacturing plant for a 5-megawatt solar thermal power plant in Bakersfield, Calif.
The 130,000-square-foot facility in Las Vegas near McCarran International Airport uses robotics and employs 25 workers to assemble solar thermal mirrors, tubes and turbines for solar power plants.
The plant will employ 50 workers when running at full capacity.
Gov. Arnold Schwarzenegger and other elected officials participated in the completion of the Kimberlina Solar Thermal Energy Plant on Thursday. The plant uses the heat of the sun to make steam that spins electrical generators.
Ausra said the power plant will generate enough electricity for 3,500 homes in Central California.
The Kimberlina plant is the first in the United States to use Ausra's solar thermal techology.
SEATTLE
Microsoft profit up but outlook weak
Microsoft Corp. said Thursday its fiscal first-quarter profit edged up 2 percent, buoyed through economic uncertainty by corporate customers that renewed licenses for servers and other business programs.
Microsoft's guidance for the current quarter was weaker than Wall Street was expecting.
But shares rose in extended trading following the report, a sign that investors had been worried it would be worse.
In the three months that ended Sept. 30, Microsoft's earnings rose to $4.37 billion, or 48 cents per share, from $4.29 billion, or 45 cents per share, in the same time last year.
WASHINGTON
Officials pushing plan to rescue homeowners
Federal regulators told Congress on Thursday they're working on a plan that could help many distressed homeowners escape foreclosure in a global financial crisis that Federal Reserve Chairman Alan Greenspan warned will get worse before it gets better.
Greenspan called the banking and housing chaos a "once-in-a-century credit tsunami" that led to a breakdown in how the free market system functions.
Neel Kashkari, who is overseeing the government's $700 billion financial rescue effort, told the Senate Banking Committee that the new plan could include setting standards for changing mortgages to make them more affordable and giving loan guarantees to banks that meet them.
Sheila Bair, chairman of the Federal Deposit Insurance Corp., told the same Senate panel that the government needs to do more to help tens of thousands of home borrowers avert foreclosure.
NEW YORK
Demand increases for Treasury bills
Demand for Treasury bills has picked up perhaps in response to an uneven session Thursday on Wall Street.
The 10-year note fell 0.50 points to 102.78 points and yielded 3.66 percent, up from 3.60 percent.
The 30-year bond rose 0.38 points to 109.59 points and yielded 4.05 percent, down from 4.06 percent.