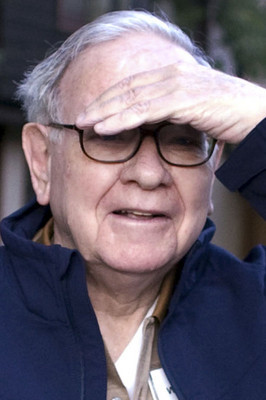 Judge sees no malice in Plaza name case
Owners of the Plaza Hotel in New York City weren't malicious toward owners of the Plaza hotel-casino in downtown Las Vegas when the former group sought to build a hotel of the same name on the Strip, a judge ruled.
The ruling Tuesday by Clark County District Judge Elizabeth Gonzalez means Tamares Las Vegas Properties, owners of the local Plaza, won't get punitive damages from Elad Group, owners of the New York Plaza as part of a trademark dispute.
But the question of whether Elad can use the Plaza name in Las Vegas over Tamares' objection will be left to a jury.
The ruling is part of a court case in which Tamares sued Elad alleging that a proposed Plaza on the former site of the New Frontier would infringe on the trademark of the downtown Plaza.
A spokesman for Elad says company officials believe the ruling reinforces the strength of their overall case to use the Plaza name on the Strip.
A spokesman for Tamares did not respond to a request for comment.
NEW YORK
Buffett will invest in Goldman Sachs
Wall Street giant Goldman Sachs Group Inc. got a much-needed seal of approval Tuesday from billionaire investor Warren Buffett.
Buffett's Berkshire Hathaway Inc. agreed to invest $5 billion in the investment bank by way of a purchase of preferred stock, Goldman announced after the stock market closed Tuesday. Berkshire also will get warrants to buy as much as 10 percent of Goldman's common stock at a discount price of $5 billion.
Goldman said it also would raise $5 billion in a public offering of common shares.
The legendary investor's move amounts to a huge show of support for Goldman.
"You've got the most renowned investor of the 20th century putting money into Goldman," said Scott Schubert, an investment banker at Jefferies Putnam Lovell in New York. "It's a vote of confidence in Goldman and in Wall Street in general."
DETROIT
General Motors will close plant, sell brand
General Motors Corp.'s treasurer said Wednesday that the automaker is planning to put its Strasbourg, France, manufacturing operation and its Hummer truck brand up for sale, and it may announce more asset sales later this year.
Company Treasurer Walter Borst said in a slide presentation at the Deutsche Bank Leveraged Finance Conference that the company expects to distribute marketing materials for both operations in October.
The slides posted on GM's Web site Wednesday say the assets under review are worth $2 billion to $4 billion. The presentation also says GM continues to review other asset sales and will make more announcements in the fourth quarter.
Cerberus asks Daimler to buy Chrysler stake
Cerberus Capital Management LP, the buyout firm that owns most of Chrysler LLC, approached Daimler AG about acquiring the rest of the money-losing U.S. automaker.
Cerberus and Stuttgart, Germany-based Daimler confirmed they discussed a sale of the 19.9 percent holding in Chrysler, without giving a timetable or value for any deal.
A sale would end Daimler's equity stake in Chrysler after acquiring the third-largest U.S. automaker in 1998 for $36 billion. Even after New York-based Cerberus bought an 80.1 percent stake 13 months ago, Chrysler remains a drag on Daimler's earnings, erasing 373 million euros ($546 million) from second-quarter profit.
PORTLAND, Ore.
Quarterly profit sinks 10.4 percent for Nike
Nike Inc. said Wednesday that its profit fell in the fiscal first quarter from a year earlier, when it benefited from a one-time tax gain. Excluding that item, profit rose in the quarter on sales growth around the globe.
The Beaverton, Ore.-based athletic shoe and apparel company said its net income decreased to $510.5 million, or $1.03 per share, from $569.7 million, or $1.12 per share, a year earlier.
But the 2007 quarter included a special item that increased earnings per share by 20 cents. If adjusted for the tax benefit, net income would have grown 10 percent.
Revenue jumped 17 percent to $5.43 billion.
Analysts surveyed by Thomson Reuters, on average, had expected the company to earn 92 cents per share on sales of $5.19 billion.
Nike shares fell $1.56, or 2.56 percent, Wednesday to close at $59.27 on the New York Stock Exchange.
NEW YORK
Production concerns push oil prices lower
Oil prices ended a choppy session slightly lower Wednesday, falling below $106 a barrel as weak U.S. fuel demand and a stronger dollar outweighed concerns over a reduction in global crude output.
Light, sweet crude for November delivery fell 88 cents to settle at $105.73 a barrel on the New York Mercantile Exchange after rising as high as $109.50. On Tuesday, the contract fell $2.76 to settle at $106.61.
Crude prices have risen about $15 in the past week as investors funnel money back into commodities on worries that a proposed $700 billion bailout of financial firms will undercut the dollar and boost inflation.
But analysts said signs of weak U.S. demand for fuel have taken some of the momentum out of the rally.
Bailout concerns drive Treasury prices down
Growing concerns that the government's bank bailout plan might meet obstacles in Congress sent Treasury prices lower on Wednesday.
The benchmark 10-year Treasury note slipped 0.13 points to 101.5, and its yield was at 3.81 percent, up from 3.80 percent late Tuesday.
And the 30-year Treasury bond fell 0.44 points to 101.38. Its yield rose to 4.42 percent from 4.38 percent late Tuesday.