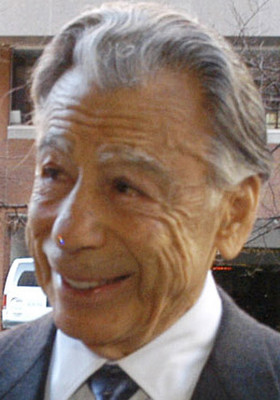 NEW YORK
Group closer to buying Weather Channel
An investor group led by NBC Universal moved closer to buying The Weather Channel on Friday after Time Warner Inc. dropped out of the bidding.
NBC Universal, a unit of General Electric Co., said late Friday that it had entered exclusive negotiations to buy The Weather Channel from its owner, Landmark Communications.
NBC is working on the bid together with the private equity investment firms The Blackstone Group and Bain Capital.
The bidding process for The Weather Channel had drawn earlier interest from other media companies including CBS Corp., but Time Warner and NBC were the only ones that made it to the final round.
Landmark, a family held media company based in Norfolk, Va., is also considering selling its newspapers, including its flagship publication The Virginian-Pilot.
Landmark has said it also plans to separately sell its CBS-affiliated TV stations in Las Vegas and Nashville, Tenn. Its Las Vegas station is KLAS-TV, Channel 8.
Some 862 million Ford shares tendered
Billionaire investor Kirk Kerkorian's Tracinda Corp. said the final number of Ford Motor Co. shares tendered was 826.2 million, 40 times more than the amount he offered to buy.
Kerkorian will pay $8.50 each for 20 million shares, or $170 million, for 2.42 percent of those submitted, according to a statement from Tracinda.
Tracinda said Tuesday that 1.02 billion shares, or almost half of Ford's 2.2 billion common shares, had been tendered in the offer that began May 9. The figure disclosed Friday was for shares "properly tendered and not withdrawn."
The 826.2 million shares represent 38 percent of Ford's common stock.
Kerkorian is the majority stakeholder in Las Vegas casino company MGM Mirage.
Ford shares rose 27 cents, or 4.5 percent, Friday to close at $6.27 on the New York Stock Exchange.
NEW YORK
As cartel considers future, oil prices recede
Oil prices pulled back Friday after OPEC questioned whether crude can remain so high and the dollar gained against the euro.
On the New York Mercantile Exchange, benchmark light, sweet crude for July delivery fell $1.88 to settle at $134.86.
Friday's close puts the price of oil more than $4 below the all-time trading high it struck June 6, but still more than 10 percent higher than it was before its latest surge.
At the gasoline pump, the average national price for a gallon of regular rose to a record $4.066 overnight, from $4.06 a day earlier, AAA and the Oil Price Information Service reported.
In Las Vegas, the price of a gallon of regular self-serve unleaded gasoline averaged a record $4.22 on Friday, AAA said in its Daily Fuel Gauge report.
The local price is up 15 percent from the month-ago price of $3.671 and up 33.2 percent from the year-ago price of $3.168, AAA said.
NEW HAVEN, Conn.
Car filter makers sued, accused of price fixing
Gasoline station owners, mechanics and car dealers have sued the nation's largest manufacturers of oil, air, transmission and fuel filters, accusing them of an almost decade-long conspiracy to drive up prices.
The extent of the damages that will be claimed has not been determined, but is expected to run into the hundreds of millions of dollars, said Hollis Salzman, attorney for some of the plaintiffs.
More than 30 federal lawsuits alleging collusion have been filed in recent weeks in Connecticut, Illinois, Tennessee and New Jersey, Salzman said.
Defendants include Honeywell International, Champion Laboratories and Purolator Filters.
NEW YORK
Treasury prices slide as traders consider data
Treasury prices slid Friday as traders examined government data showing a rise in consumer-level inflation.
The benchmark 10-year note fell 0.34 points to 96.88 and its yield rose in late trading to 4.26 percent — a new high for the year — from 4.22 percent late Thursday.
The 30-year long bond fell 0.44 points to 93.34. Its yield rose to 4.80 percent by late trading Friday from 4.76 percent late Thursday.