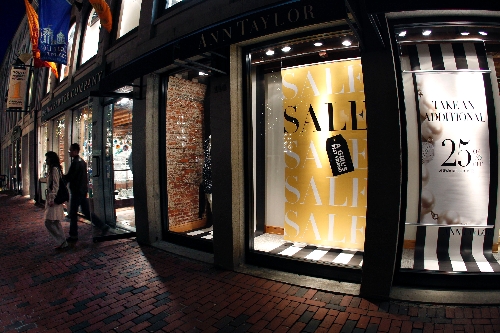 NV Energy, Great Basin sign deal to build transmission line
NV Energy and Great Basin Transmission signed an agreement to jointly construct and own the 500-kilovolt One Nevada Transmission Line (ON Line) in eastern Nevada. The 235-mile line will run from Ely to NV Energy's Harry Allen Generating Station in Apex.
The two companies had proposed separate transmission lines, but announced in January that they'd combine efforts on the $510 million project. They'll finance ON Line using stimulus money distributed through the Western Area Power Administration, a government agency that markets and delivers energy in 15 states.
The agreement is subject to final approval by the Public Utilities Commission of Nevada and the Federal Energy Regulatory Commission, though the state utilities commission approved ON Line in July based on the project's inclusion in NV Energy's integrated-resource plan.
NV Energy will own 25 percent of ON Line, while Great Basin Transmission, a subsidiary of New York transmission developer LS Power, will own the rest of the project.
The line will link NV Energy's northern and southern grids for the first time and allow power-sharing between the two halves of the state. It also will connect the utility to renewable energy generated in remote areas of Nevada.
Construction of ON Line is scheduled to begin in late 2010, with completion set for 2012. The building process will create about 400 jobs.
Moody's raises ratings for bonds covering LV Sands
Moody's Investors Service boosted its ratings on bonds covering Las Vegas Sands Corp. two days after the casino operator announced plans to repay $1 billion in debt and extend the due dates of 75 percent of its loans.
In a report, Moody's said Las Vegas Sands took steps that would allow the company to restart stalled construction projects in Macau and take advantage of gaming expansion opportunities worldwide.
Moody's moved Las Vegas Sands' corporate family rating to B2 from B3 despite lowered earnings from the company's Strip casinos, The Venetian and Palazzo. In Macau, Las Vegas Sands operates three hotel-casinos and plans to resume construction of four developments on the Cotai Strip region.
In April, Las Vegas Sands opened the $5.7 billion Marina Bay Sands in Singapore.
AnnTaylor Stores reverses loss as same-store sales increase
Women's clothing retailer AnnTaylor Stores Corp. posted second-quarter profits on Friday, reversing a loss from a year ago. A 15.2 percent year-to-year rise in same-store sales, or stores open at least a year, boosted the quarterly results.
The company had net income of $18.6 million, or 31 cents a share, for the three months ended July 31, reversing a loss of $18 million, or 32 cents, a year earlier.
Sales for the retailer, which operates five Las Vegas Valley stores, rose 2.8 percent to $483.5 million.
BERLIN
Google 'Street View' raises privacy worries in Germany
Germans have long harbored an obsession about protecting privacy, with memories of Nazi-era denouncements of neighbors and East German secret police snooping still alive. Now they have found a new target for their fears: Google "Street View."
Under strong government pressure, the Internet giant made Germany the only country where people can request to have images of their homes deleted from the project before it goes online in November, along with other concessions.
Germany's Consumer Protection Minister Ilse Aigner has repeatedly called for Google to reveal more about the information that it holds and how it is collected.
Workers make more hardship withdrawals from 401(k)s
A record number of workers made hardship withdrawals from their retirement accounts in the second quarter, a report issued Friday by Fidelity Investments shows.
And, the report shows, the number of workers borrowing from their accounts reached a 10-year high.
The trends reflect the financial stress many workers find themselves in as the economy struggles to find sure footing, said Beth McHugh, Fidelity's vice president of marketing insight.
High unemployment and companies cutting back on overtime or overall hours have reduced the take-home pay of many workers.
Fidelity administers 17,000 plans, which represents 11 million participants. In the second quarter, some 62,000 workers initiated a hardship withdrawal. That's compared with 45,000 in the same period a year ago.
To be eligible for a 401(k) hardship withdrawal, individuals must demonstrate an immediate and heavy financial need, according to IRS regulations.
Certain medical expenses; costs relating to the purchase of a primary home; tuition and education expenses; payments to prevent eviction or foreclosure on a primary home; burial or funeral expenses; and repair of damage to a primary home meet the IRS definition and are permitted by most 401(k) plans.
A key concern is that these withdrawals are just that, they are not loans. As a result there can be a significant impact on someone's overall retirement savings.
If the worker is younger than 59½, he'll pay a 10 percent penalty for early withdrawal in addition to taxes.
ORVILLE, Ohio
J.M. Smucker net income
rises 5 percent in quarter
J.M. Smucker Co.'s net income rose 5 percent in its fiscal first quarter on lower costs, though the company was squeezed by higher coffee bean prices and price competition on store shelves.
The maker of Jif peanut butter, Folgers coffee and other foods said Friday that it earned $102.9 million, or 86 cents per share, for the quarter. That's up from $98.1 million, or 83 cents per share, earned in the same quarter last year.
Net income was $1.04 per share excluding restructuring and other charges. Analysts expected 96 cents per share.
But most of the improved profit came as the company cut costs and recorded lower integration costs for acquisitions. The company acquired the Folger's brand from Procter & Gamble in 2008.
McCarran will become busiest station for Southwest Airlines
In a few months, McCarran International Airport will temporarily become the busiest station for Southwest Airlines.
As of today, Midway International Airport in Chicago is the carrier's busiest station. However, in February, McCarran will become the carrier's busiest port, with a schedule that includes 215 flights a day, down from 223 this summer. A Southwest official noted that the airline regularly adjusts flight frequencies.
During the first half of this year, Southwest carried 7.7 million arriving and departing passengers from McCarran .
Tropicana Entertainment
posts loss for second quarter
Tropicana Entertainment said Friday that it had a $1.6 million second-quarter loss and revenue of $165.1 million.
The company, controlled by billionaire Carl Icahn, operates the Tropicana in Atlantic City, the Tropicana Express and River Palms hotel-casinos in Laughlin, and the MontBleu in Lake Tahoe, but has no ties to the Tropicana on the Strip in Las Vegas.
Icahn's holding in Las Vegas is the unfinished Fontainebleau, which he bought for $156.6 million in February.