April 20, 2010 - 11:00 pm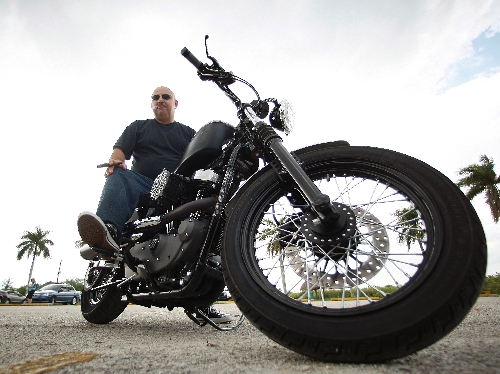 NEW YORK
Emerging markets help profits rise in quarter for Coca-Cola
The billions Coca-Cola is investing overseas paid off in the first quarter. The world's largest soft drink maker said its profit climbed 19 percent thanks to emerging markets like India and Brazil.
That helped to offset persistent weakness in the U.S. and Europe, where shoppers skimped on soda, water, juices and teas for health or economic reasons.
Worldwide case volume rose 3 percent, with international case volume growing faster at 5 percent. The Atlanta-based company has courted shoppers in international markets as their economies improve, by pitching its drinks as an affordable luxury.
In the quarter ended April 2, Coca-Cola earned $1.61 billion, or 69 cents per share, up from earnings of $1.35 billion, or 58 cents a share, in the same period last year.
Revenue rose 5 percent to $7.53 billion.
Analysts expected earnings of 75 cents per share on revenue of $7.72 billion, according to Thomson Reuters.
WASHINGTON
Tax on large banks supported by Democrats in Congress
A new tax on large banks is picking up support in Congress as Democratic lawmakers target financial institutions that benefited from the Wall Street bailout to help pay for the Democrats' election-year agenda.
Sen. Chuck Schumer, D-N.Y., said Tuesday he wants to include the bank tax in a bill stiffening financial regulations that could come up for a vote in the Senate soon.
President Barack Obama has proposed a tax on bank liabilities that would raise an estimated $90 billion over the next decade. Democrats say the tax is justified to recoup billions spent bailing out Wall Street.
Democrats are looking for money to pay for several measures, and some see the financial industry as a politically viable target to raise revenue. Democrats want revenue to pay for a one-year extension of a series of popular tax cuts that expired at the end of 2009, as well as several measures designed to create jobs.
NEW YORK
Harley-Davidson profits fall; high-end bike demand weak
Harley-Davidson Inc. said Tuesday its first-quarter profit fell 72 percent as sales of its high-end bikes remained sluggish.
Harley-Davidson CEO Keith Wandell said the uncertain economy is likely to make business conditions challenging throughout the year.
Still, the Milwaukee company's results beat analysts' forecasts, and investors were cheered by a return to profitability at its financial services unit. The stock gained $2.40, or 7.32 percent, Tuesday to close at $35.17 on the New York Stock Exchange.
Harley-Davidson reported a profit of $33.3 million, or 14 cents per share, in the three months ended March 28. That's down from $117.3 million, or 50 cents per share, a year earlier.
Excluding losses from discontinued operations, the Milwaukee company made 29 cents per share.
Quarterly revenue fell 19 percent to $1.04 billion.
Analysts expected a profit of 22 cents per share on $1.02 billion in revenue. Such estimates typically exclude one-time items.
The company said retail sales of its heavyweight motorcycles fell more than 18 percent worldwide, with sales in the U.S. falling by nearly a quarter. International sales fell a much smaller 2.8 percent.
SEATTLE
IPhone sales help Apple profits top Street forecasts
Blockbuster iPhone sales helped Apple Inc. blow past Wall Street's expectations with a 90 percent leap in net income for the most recent quarter. Shares skyrocketed to an all-time high in extended trading Tuesday.
Apple said it sold nearly 9 million iPhones in the three months ended March 27, more than double the sales from a year ago.
After a brief trading halt, investors sent Apple's stock bounding up $17.31, or 7.1 percent, to $261.90 in after-hours trading Tuesday, surpassing its previous high of $251.14, which had come Friday. Earlier Tuesday, the stock had shed $2.48 to close at $244.59.
Apple's net income and revenue were its highest ever in a non-holiday quarter, Apple's Chief Financial Officer Peter Oppenheimer said. Earnings rose to $3.07 billion, or $3.33 per share, from $1.62 billion, or $1.79 per share, a year earlier.
Revenue rose 48.7 percent to $13.5 billion from $9.08 billion.
Analysts polled by Thomson Reuters had expected Apple to earn $2.45 per share on $12.04 billion in revenue.
The company said it sold almost 3 million Macs, a 33 percent increase. IPod unit sales slid 1 percent — but Apple still sold 10 million of the digital players.
SAN FRANCISCO
Yahoo earnings triple; revenue rises to snap losing streak
Yahoo Inc.'s first-quarter earnings nearly tripled as the Internet company's revenue rose for the first time in 18 months.
The results released Tuesday represented Yahoo's best quarterly performance since it hired CEO Carol Bartz to engineer a turnaround early last year. Investors apparently were hoping for even more progress, and Yahoo shares fell more than 2 percent.
The company earned $310.2 million, or 22 cents per share, in the January-March period, up from income of $117.6 million, or 8 cents per share, a year earlier.
The results were boosted by the recent sale of an e-mail service and the initial payments from Microsoft Corp. to cover some of the costs of a search advertising partnership between the two companies.
Excluding those one-time gains, Yahoo said it would have earned 15 cents per share. That figure easily topped the average estimate of 9 cents per share among analysts polled by Thomson Reuters.
DALLAS
United, Continental take first steps toward possible merger
United Airlines and Continental Airlines are in the early stages of exchanging financial information that could lead to a deal to combine and create the world's biggest airline, people briefed on the talks said Tuesday.
United had been talking with US Airways about a combination, but speculation has increased that United is more interested in the larger Continental.
The exchange of information between United and Continental was confirmed Tuesday by two people who were briefed on the talks. They spoke on condition of anonymity because they were not authorized to publicly discuss the negotiations.
One person said bankers for United and Continental are discussing how to value the companies in a stock-for-stock swap.
That person said talks between United and US Airways have stopped for now with no firm date for starting again. However, the person stressed that United hasn't ruled out a combination with US Airways.
UAL Corp.'s United, Continental Airlines Inc. and US Airways declined to comment.
Another person briefed on the United-Continental talks said the two began exchanging information over the weekend. That job might be easier because the airlines considered combining in 2008, until Continental broke off talks.
WASHINGTON
European contractor to vie with Boeing for U.S. Air Force pact
A European defense contractor said Tuesday that it will make its own bid for the U.S. Air Force's long-delayed $35 billion contract to build a fleet of new refueling jets after its U.S. partner dropped out.
The European Aeronautic Defence and Space Co., also known as EADS, opens a new chapter in the bitterly disputed and politically sensitive Pentagon effort to replace its fleet of KC-135 refueling tankers that date back to the 1950s.
EADS is challenging Boeing Co., a U.S. company, for the right to build 179 new planes for the Air Force. EADS' one-time American partner, Northrop Grumman Corp., backed out earlier this year after saying the Pentagon project unfairly favored Boeing.
RALEIGH, N.C.
Amazon fights request from North Carolina tax authorities
Online retailer Amazon.com Inc. said it is taking a stand for free speech by fighting a request from North Carolina tax authorities for information on people who bought about 50 million items since 2003.
Amazon said disclosing the names and addresses of buyers, as requested, would harm customers who may have bought controversial books or movies. In a federal lawsuit filed in Seattle, the company also expressed worries that the disclosures would trim future sales.
North Carolina Revenue Secretary Kenneth Lay said his auditors don't care what Amazon customers read or view.
"We're not asking what they bought," he said in an interview. "We're asking how much they paid. We're not asking for specific titles."
At stake are potentially millions of dollars in taxes that North Carolina contends Amazon was responsible for collecting for years before state law was changed last summer.
Amazon wants the court to rule that North Carolina's collection effort violates the company's rights to sell and its customers' rights to buy books and other items "free from government intrusion into the customers' reading, viewing and listening choices."
Amazon is asking the U.S. District Court in Seattle, where Amazon has headquarters, to find North Carolina's request unconstitutional.