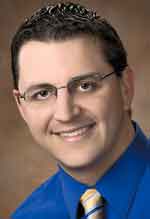 College schedules job-search workshop
The College of Southern Nevada will hold job search workshops starting today.
One seminar will run 9 a.m. to 3:30 p.m. today through Friday at the A.D. Guy Center, 817 N St. in Las Vegas. The other will run March 17-20 at the Business Resource Center, 112 Water St. in Henderson.
This course will cover job searching; résumé- and cover-letter writing; interviewing; and submitting job applications. The course will also introduce students job searching resources and Microsoft Office business applications.
Class fee is $349. Call 651-5790 or visit http://www.csn.edu/pages/773 for information.
Red Rock Community Bank named John Whitehead III credit analyst.
Jones Vargas, a law firm, named Molly Malone Rezac stockholder.
Inside Business is prepared by the Las Vegas Business Press. Send information about new hires, promotions and new businesses to Las Vegas Business Press, 1111 W. Bonanza Road, Las Vegas, NV 89106; fax to 477-3852; or e-mail to scureton@lvbusinesspress.com. To subscribe to the Las Vegas Business Press, call 383-0400.