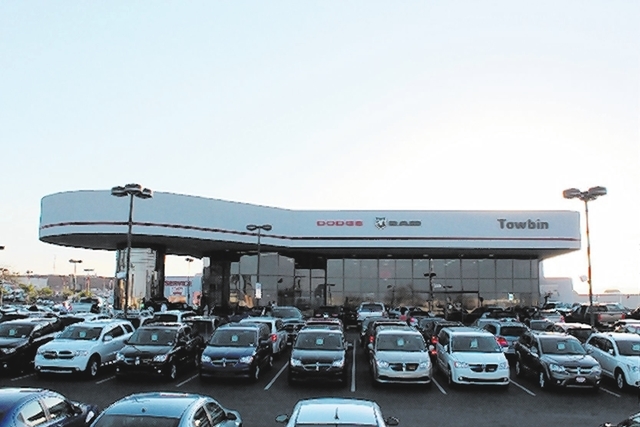 Sometimes it's the little things.
This Valentine's Day, Desert Call Connection is sending care packages and love notes to the squadron of one of its recently deployed employees, Raynell Ridgeway. Ridgeway was deployed Jan. 18 and is stationed in Afghanistan for 400 days.
• • •
In case you can't get enough pool time during the summer months, Marquee Dayclub is adding a winter date for hard-core revelers.
On Feb. 16, Insomniac will produce the third annual Halfway to EDC party at The Cosmopolitan of Las Vegas. Hopefully, partygoers won't be too cold, thanks to Marquee's dome structure, which debuted at the end of 2013. Expect headliners at the event including Dash Berlin, Candyland and Firebeatz.
Electric Daisy Carnival Las Vegas is scheduled June 20-22 at the Las Vegas Motor Speedway.
• • •
Hey meeting professionals, listen up.
The Las Vegas Hospitality Association is sponsoring a Certified Meeting Professional study program, with the first meeting scheduled from 4 to 5 p.m. Feb. 21 at the Las Vegas Convention Center's Board Room. It's free to attend. RSVP to Casey Shields, 702-892-2835 or cshields@lvcva.com.
• • •
In 2013, Towbin Dodge Superstore finished in the top spot.
The local car dealership was named No. 1 in sales for the first time by Chrysler Corp. The title is based on number of Dodge units sold throughout 2013, and does not include any RAM truck sales. In 2013, Towbin Dodge Superstore sold 1,750 units.
Towbin Dodge also maintained an above average customer satisfaction rate all year.
• • •
Sometimes a dream isn't enough.
When Amie Pellegrini opened her downtown bicycle store in September she stocked urban cruisers and vintage two-wheelers alongside frilly dresses and dog items. Town Bike Shop, in the street-level retail space in Juhl Lofts, was unconventional, for sure. Pellegrini was hoping to rent and sell bikes to the people of Las Vegas.
That didn't last long.
In early January month, the retail space was empty. The Town Bike sign was off the building and the business's Facebook page said she was looking to rent the space.
• • •
Need extensions? Miracle Mile has a new option for you.
Original Diva, Australia's popular full-service salon, opened its flagship U.S. shop early this month at the Miracle Mile Shops. The business specializes in premium permanent and clip-in 100 percent human hair extensions for women.
The salon, designed in Original Diva's French Provençale décor, will offer services and products across five hair stations, two makeup stations and a manicure bar.
• • •
Village Square is growing.
The 250,000-square-foot shopping center will welcome five new businesses this year. The Lion's Tail Tavern is slated to open this month and is an expansion for Embers Grille &Spirits owner Ted Mamola. The 24-hour American style cocktail and gaming bar will feature a sleek and contemporary decor.
In March, the center will be home to Madame et Monsieur Reshape. The spa uses technology to define the body and tone and firm muscles.
Nevada Community Management, now open, is a full-service management company for homes, condominiums, apartments, townhomes and commercial properties. Also set to open is Spectacle, an eye care and eyewear center, founded by Vanessa Kojima Kim, and Sylvan Learning Center.
Contact reporter Laura Carroll at lcarroll@reviewjournal.com or 702-380-4588. Follow @lscvegas on Twitter.