International water tech companies moving into Nevada
August 12, 2017 - 7:53 am
Updated August 12, 2017 - 8:25 pm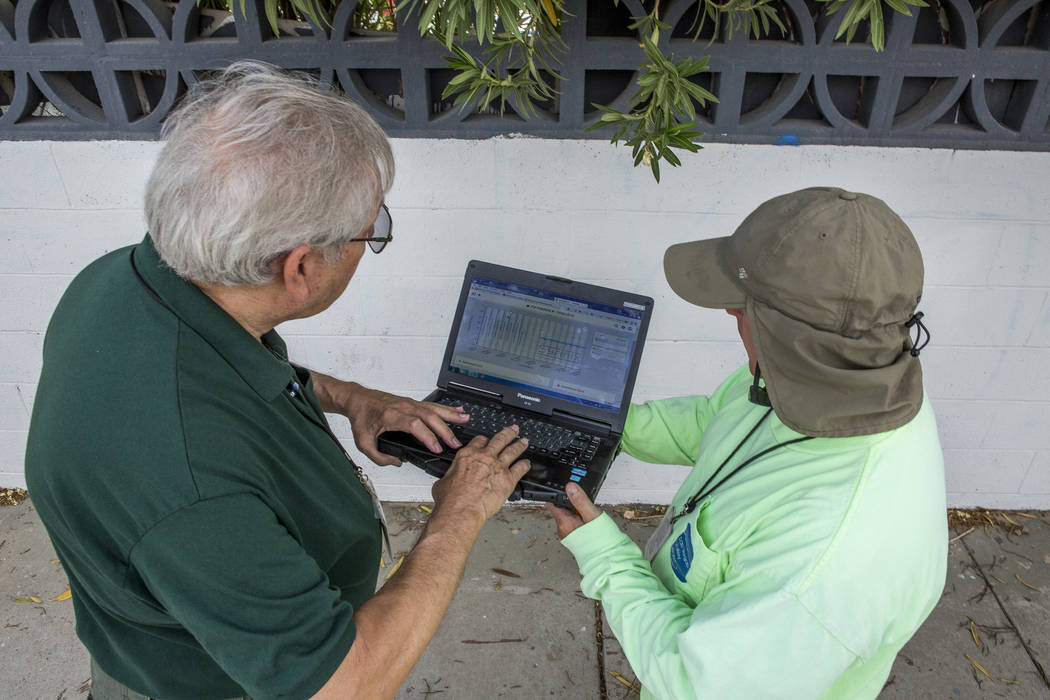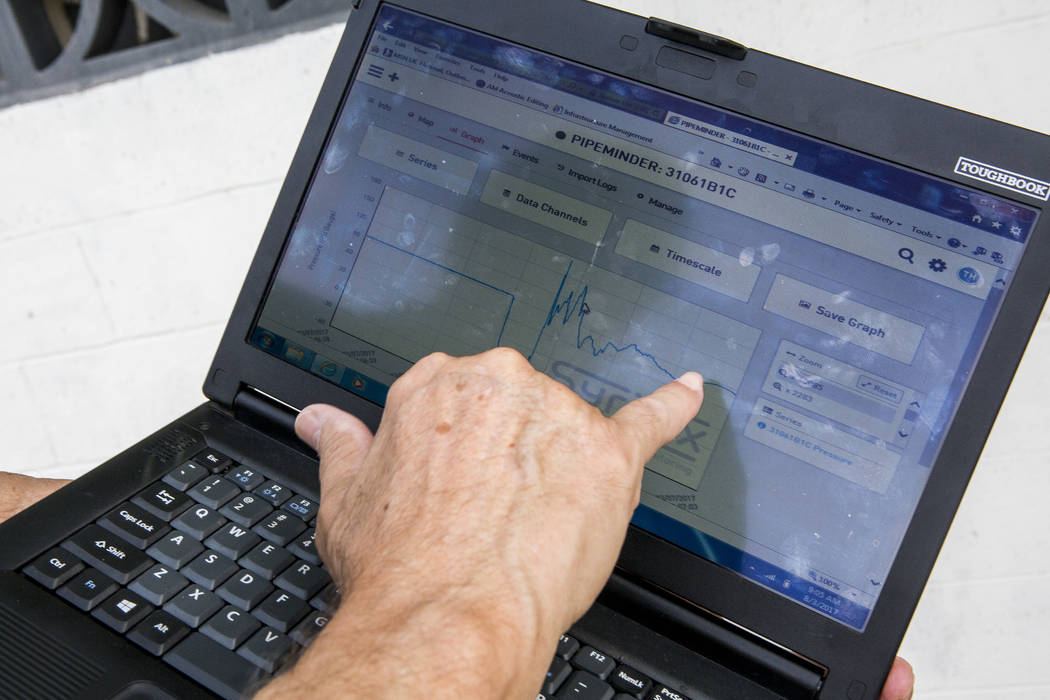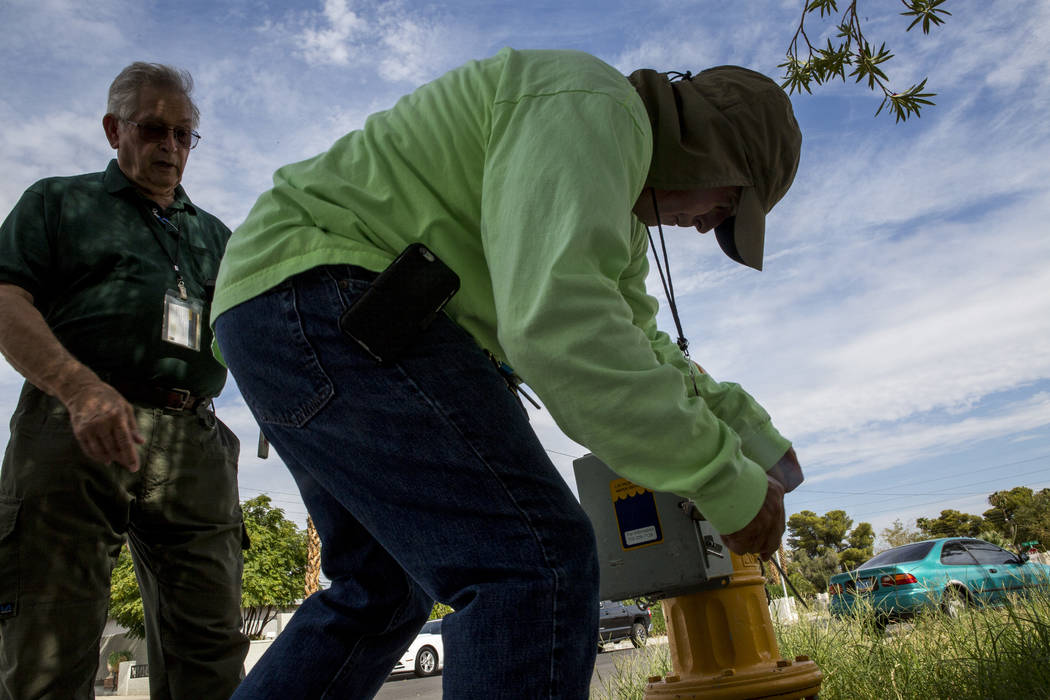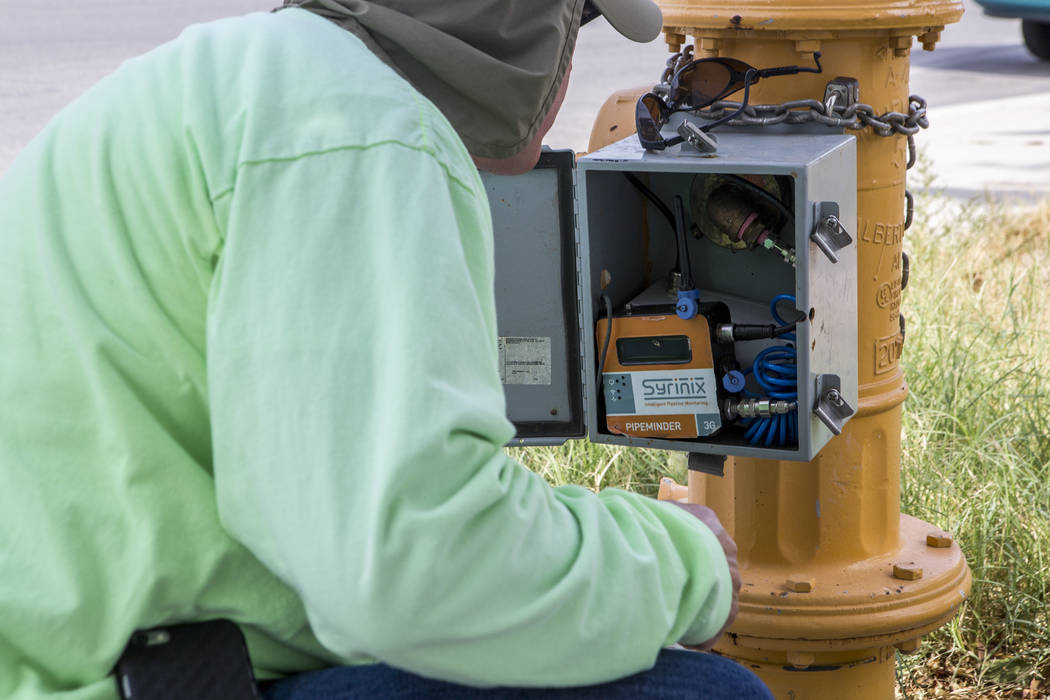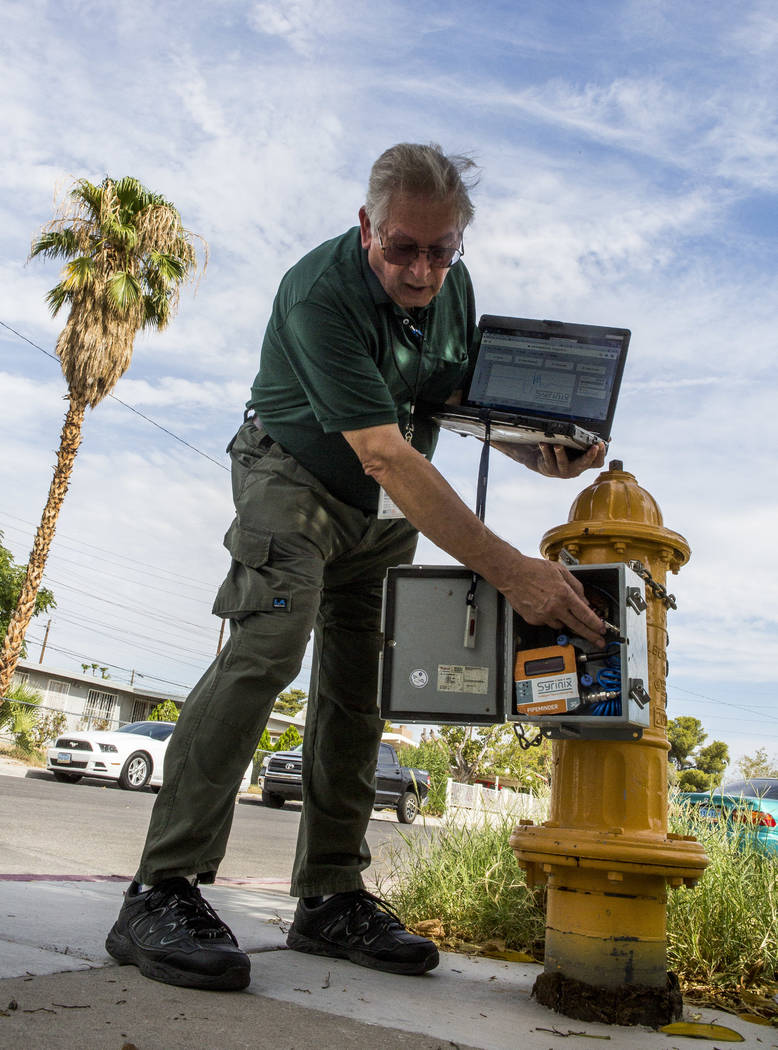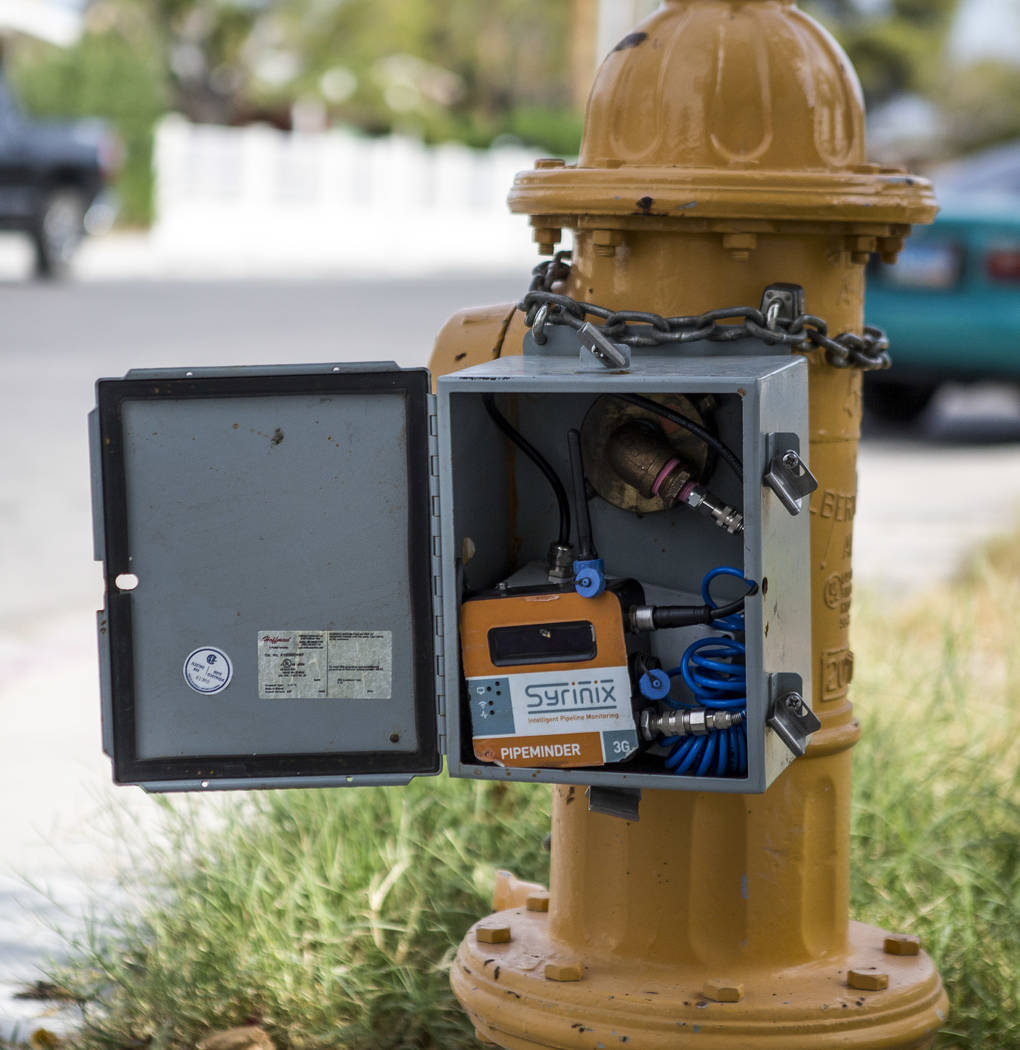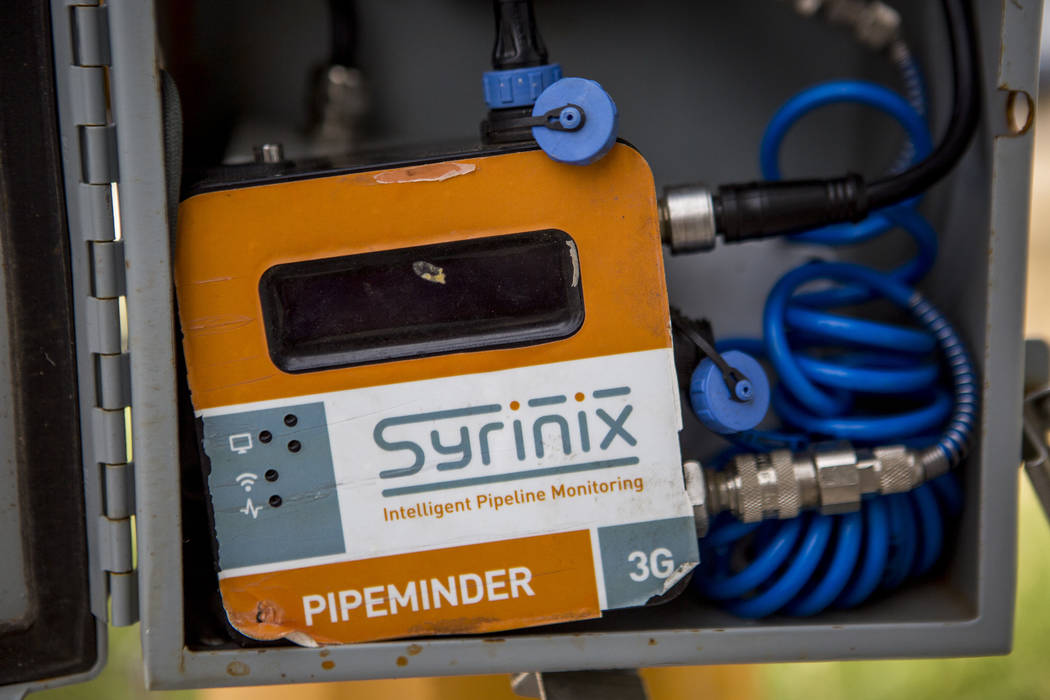 Three international water technology companies are setting up shop in Nevada.
They won't have a huge employment presence, with around 30 projected direct jobs within two years combined, but WaterStart Executive Director Nate Allen said they are helping to create a local hotbed for innovation in water technology.
"We started WaterStart because Nevada has for a long time had a really big appetite for new water technologies and being innovative in how we manage water, but we've never leveraged that demand into building an actual innovation sector here," Allen said.
Founded in 2013, WaterStart works with state agencies and groups to support and bring water technology companies into the state.
"It's kind of that phase of where we're at now," Allen said. "Two years ago we had to start from scratch finding tech companies, we had to start from scratch identifying priorities, and there's just a time delay in getting set up."
To have three companies — Syrinix, RedEye and STAR Water — land in Nevada in one quarter shows that the nonprofit is "gaining momentum," he said, adding that the second quarter of 2017 was the best quarter yet for the nonprofit.
Syrinix
Syrinix, headquartered in Norwich, United Kingdom, will finish setting up an office by the end of the month inside WaterStart at the Desert Research Institute.
It will be the company's first U.S. office and will serve as headquarters for all of Syrinix's operations in North America, Syrinix CEO James Dunning told the Review-Journal via email.
"Our focus is on providing water utilities with data-led insights that can help them monitor and manage their networks more effectively," Dunning said.
The decision to create an office in Nevada follows a pilot project the Southern Nevada Water Authority and the Las Vegas Valley Water District have been doing with Syrinix since January 2016.
The water utilities placed Syrinix sensors around different areas of the city to monitor the water pressure running through the city of Las Vegas' and unincorporated Clark County's 6,500 miles of water transmission and delivery pipelines.
Southern Nevada Water Authority spokesman Bronson Mack said the authority has "adjusted" some of its operations using data from the Syrinix technology to decrease pressure fluctuations, which is a benefit to the long-term health of the water infrastructure.
Mack said the authority plans to place sensors along Las Vegas Boulevard next within the next few months, adding another tool to detect leaks.
Syrinix is recruiting an office manager and an operations manager to work out of that space and plans to hire a third employee within the next 12 months, Dunning said.
STAR Water
Sydney, Australia based STAR Water is working to establish its first U.S. office inside WaterStart at the Desert Research Institute.
The company creates water filtration systems using locally sourced organic materials, such as different types of sands. Institute Director of Hydrology Kumud Acharya said researchers are testing different materials to see how well they filter out toxins and heavy metals.
After researchers find the best natural materials, STAR Water CEO Chris Rochfort said the company will install the filters "in water-sensitive locations" over the next year.
"We then engage local manufacturers to manufacture the filters to our specifications and they are then installed by contractors," Rochfort said.
The filtration system can be installed either above or below ground, he said, around new buildings to filter urban runoff or at mining sites to filter wastewater before it contaminates groundwater.
The system also has indoor industrial applications, he said.
"We are in negotiations with two manufacturers in Nevada, one in Las Vegas and one near Reno," Rochfort said.
The company will hire 10 to 20 local technical, administrative, management and sales support staff as the company grows.
"The technical staff will provide assistance to local manufacturers and the supply chain while sales support staff will assist our distribution channel," Rochfort said.
RedEye
Brisbane, Australia-based RedEye opened its first office in Nevada in January with two relocated employees from Australia to start local operations and made their first new hire in the spring. It is the company's first office outside of Australia.
"RedEye developed a cloud-based and mobile solution for large-asset owners, such as water utilities, to help manage engineering drawings and data," said Roman Galikov, RedEye's general manager for North America, via email.
Greg Kodweis, director of infrastructure management at the water authority, said digitizing blueprints and internal data has been a significant time and paper saver.
Galikov said RedEye hopes to bring their system to additional water and power utilities across the United States.
The company plans to hire eight employees as it grows, Galikov said.
Contact Nicole Raz at nraz@reviewjournal.com or 702-380-4512. Follow @JournalistNikki on Twitter.