Investors bet better days lie ahead for The Village in Las Vegas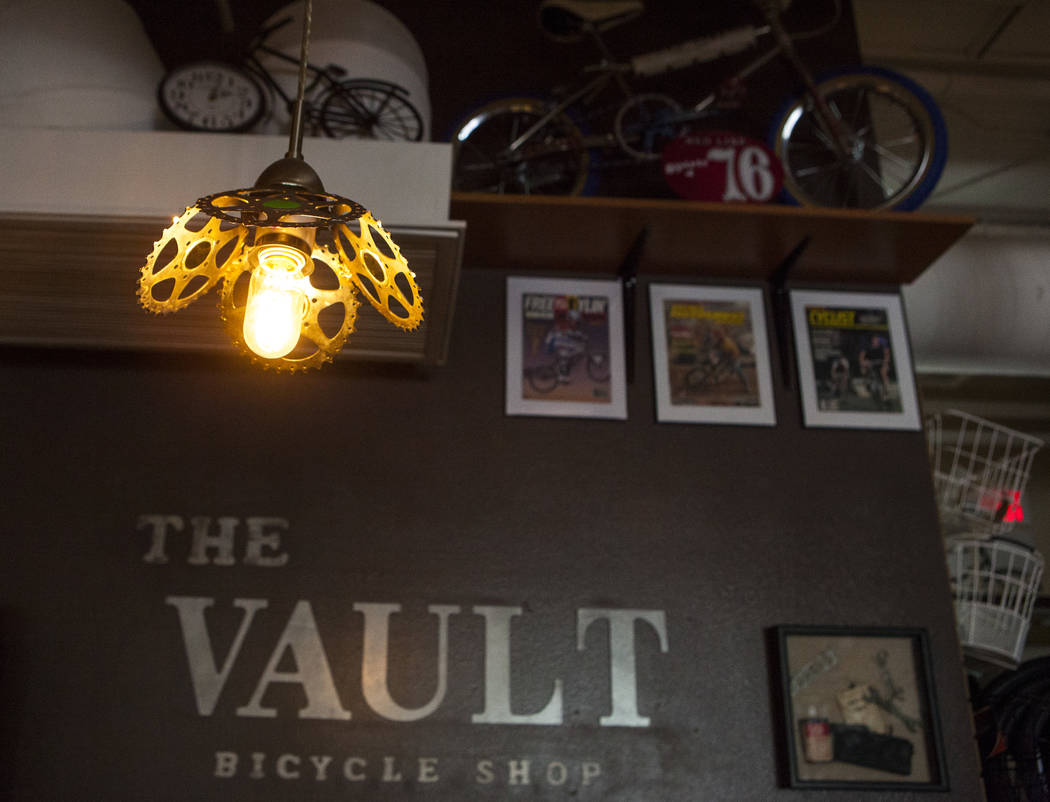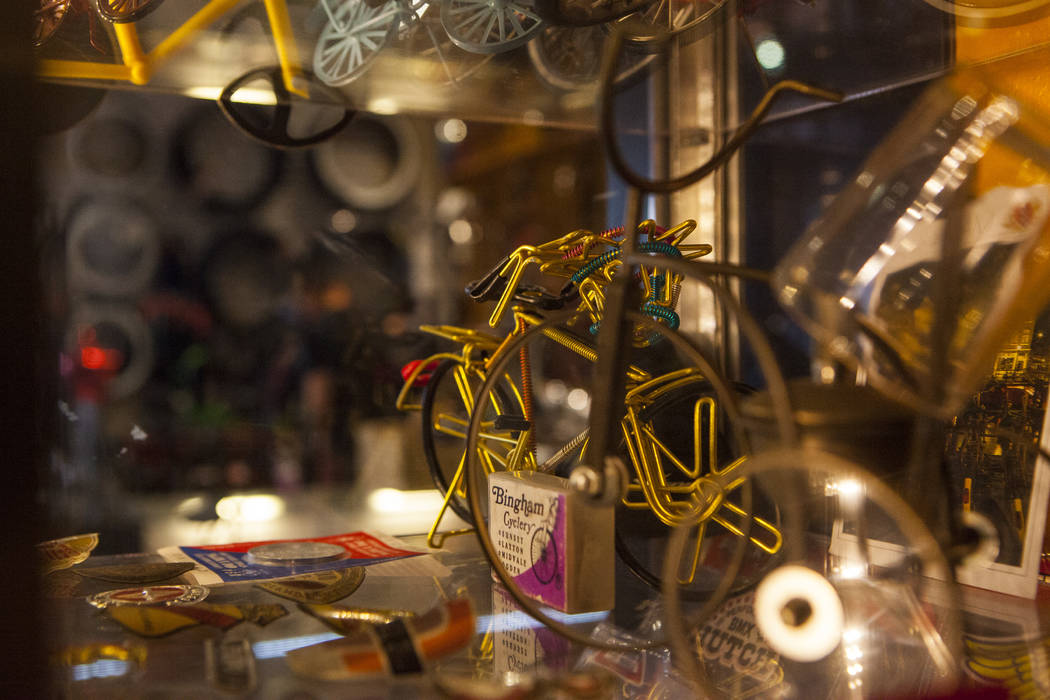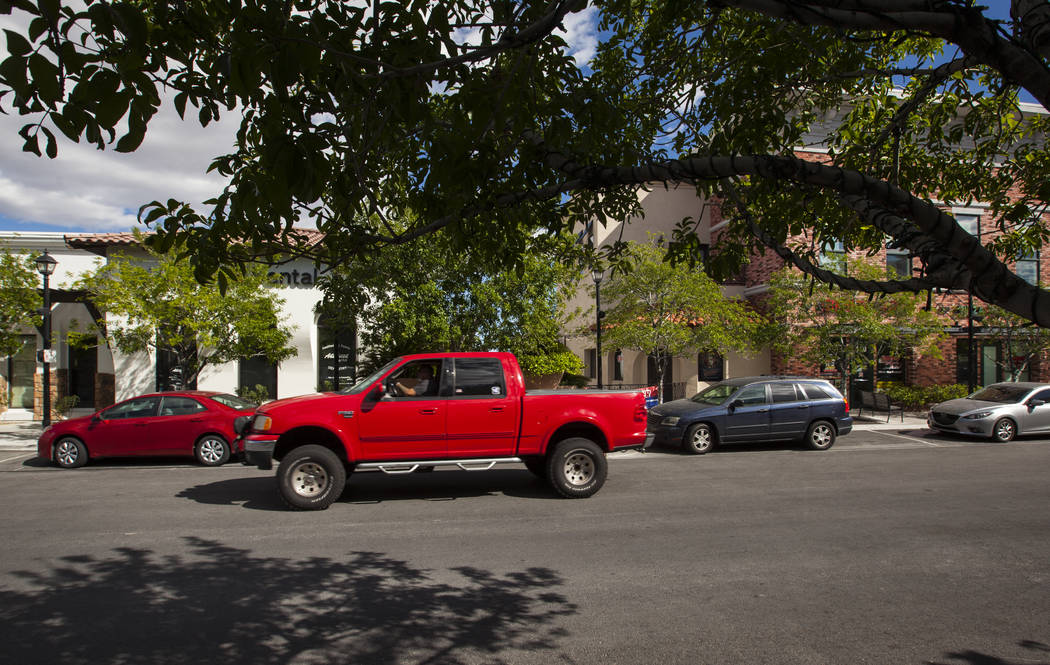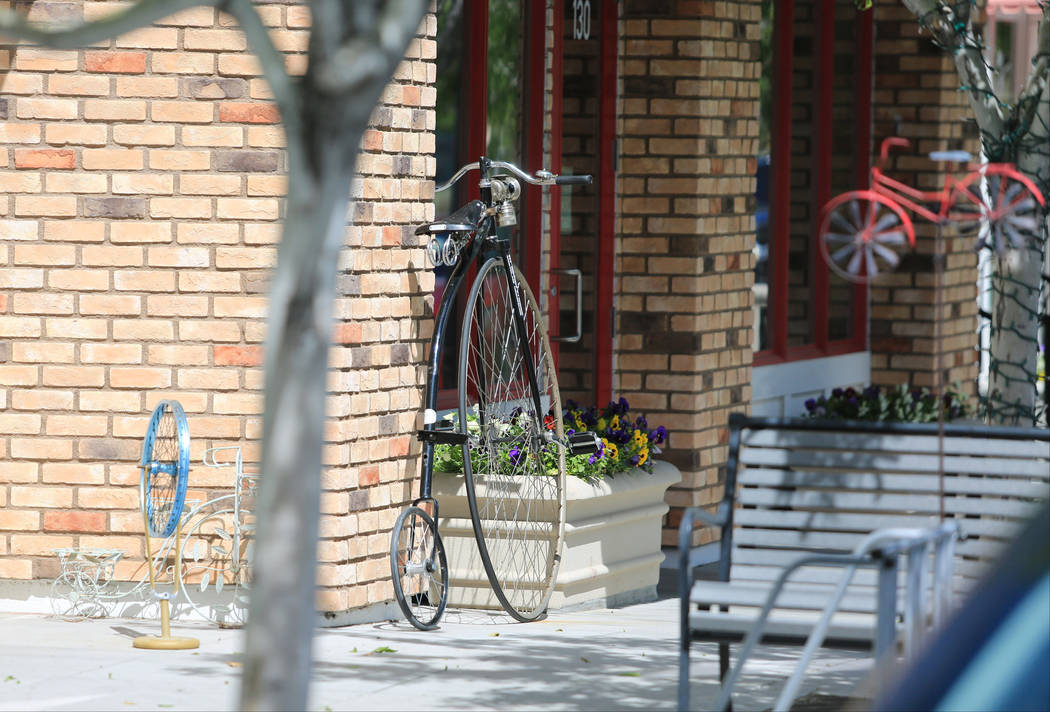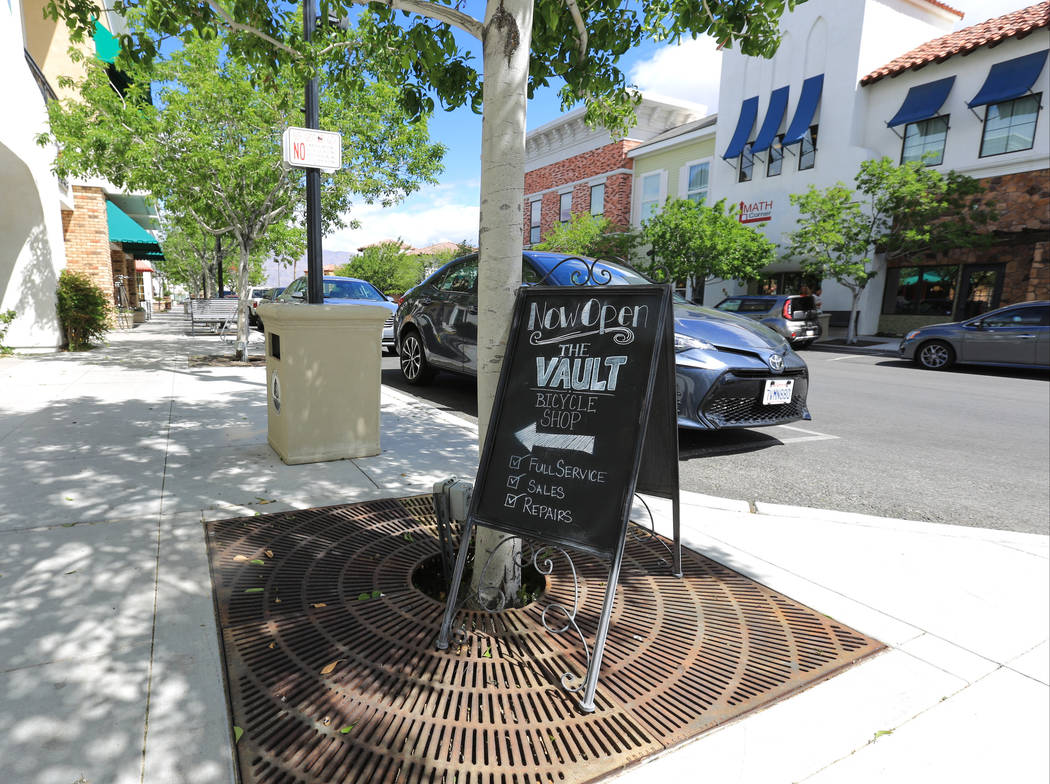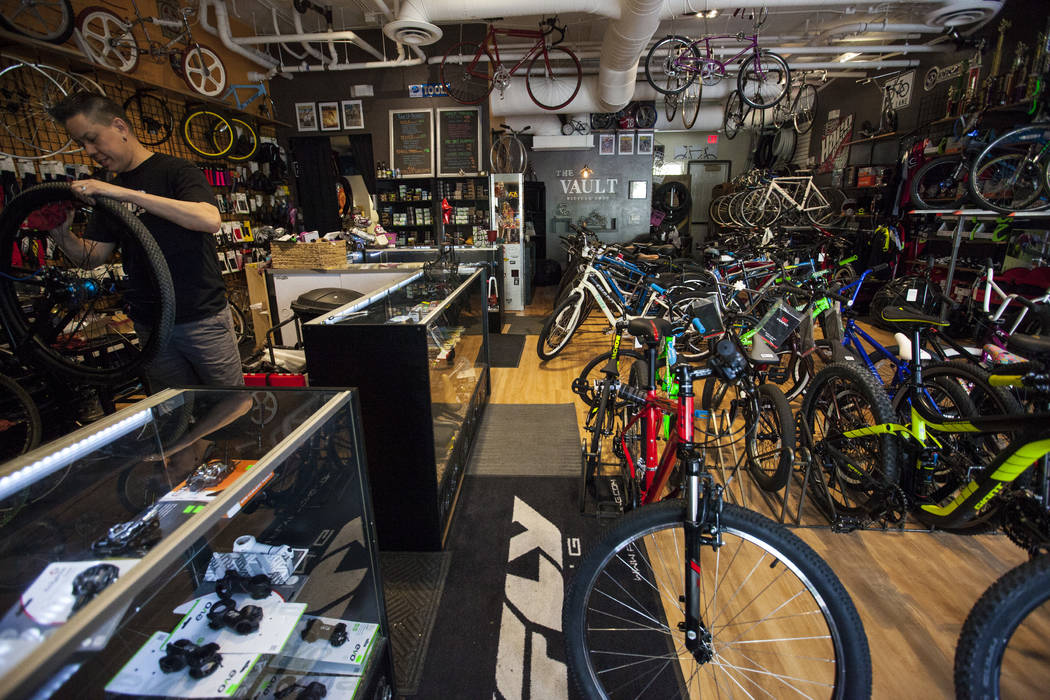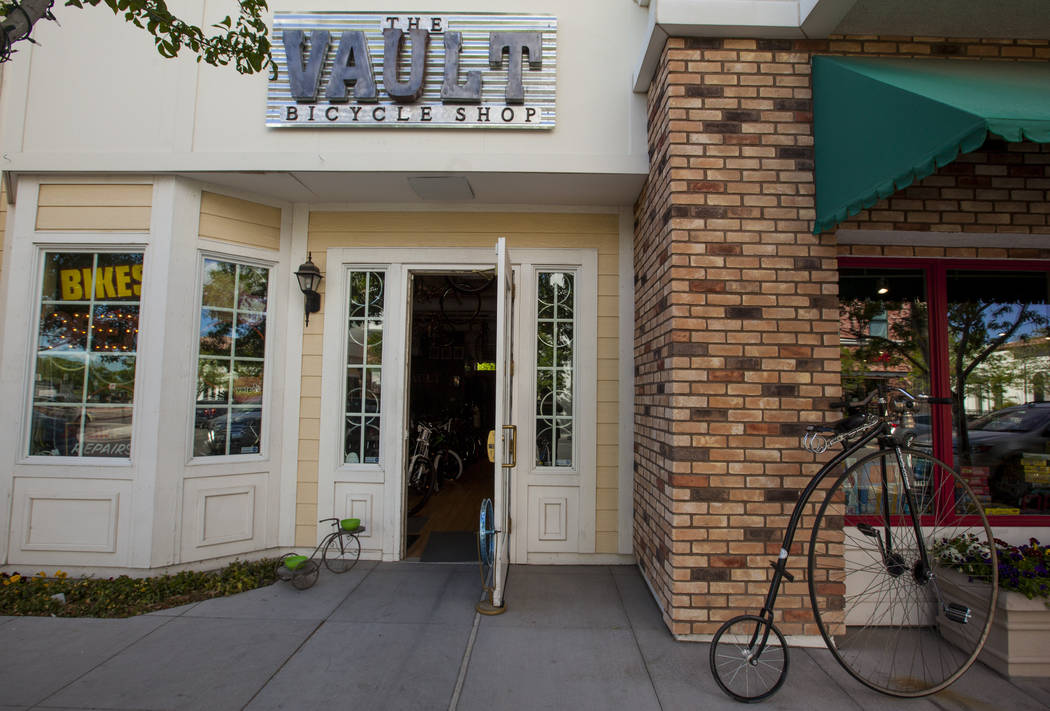 When Mike Skoy was looking for a place to open his bicycle shop, he kept thinking The Village of Centennial Springs might be the right fit. He used to take his son there for movies in the park and ice cream, and he liked the vibe of the place – even if the suburban Las Vegas center was laced with vacancies.
A mixed-use property with retail, offices and housing, The Village was launched during the bubble years last decade. And like countless other projects from that era, it ran into steep problems when the economy crashed.
Investors now are betting that its darker days are behind it.
Los Angeles real estate firms Partners Capital and the Robhana Group have bought The Village's retail space, as well as other commercial property and its neighborhood park and vacant lots, for $6.7 million.
The sale — by Rialto Capital Management, a Miami group that focuses on distressed properties — closed March 17, property records show.
The purchase does not signal that business is booming in The Village. But its occupancy rate has climbed out from the depths amid a broader rebound in Las Vegas' commercial real estate industry.
Partners Capital founder Bobby Khorshidi said his group hasn't decided what to do with the property, including the vacant parcels they acquired. He said they picked up about 45,000 square feet of commercial space at The Village, including retail, offices and some condos above the storefronts, and the holdings are just over 90 percent occupied.
When Rialto acquired the property through foreclosure in 2012, it was about 40 percent occupied, said listing broker Phillip Dunning of Colliers International.
The Village is located off Farm Road near Durango Drive in the northwest valley. Asked how it competes for tenants and foot traffic with mixed-use centers like Town Square Las Vegas, Downtown Summerlin and The District at Green Valley Ranch, Khorshidi said it doesn't but that he's "flattered by the comparison."
Those projects are "substantially larger" than The Village and cater to residents from around the valley as well as tourists, he said. Their tenants also are "large retailers and corporations."
His tenants are locally owned businesses, and The Village caters more to the surrounding community, he said.
'Can we drive more?'
One tenant is The Vault Bicycle Shop, which Skoy opened two years ago. When he first signed his lease, he had seven or eight storefronts to choose from in the main retail drag, Norman Rockwell Lane. Only a handful of tenants were there, he said.
Foot traffic since has picked up in The Village, he said, and almost all of the retail space is now occupied.
Leticia Mitchell, executive chef and owner of Leticia's Mexican Cocina, opened her restaurant in The Village in 2009, when the economy was a mess. Other tenants were there, but eventually most of the shops emptied out and foot traffic dried up, she said.
Despite the upswing in retail occupancy, Mitchell said her restaurant still doesn't get much spillover traffic from nearby shops. But she's happy with the customer base she's built.
"Can we drive more? Absolutely," she said.
'Economic tsunamis'
Developer Mark Doppe launched The Village, with plans for a small, retail-lined "downtown" area, a park, office space and 200-plus homes.
Las Vegas City Council members approved plans for the 41-acre project in 2004, and Doppe broke ground in 2005, reports said. He had described the project as a "downtown mixed-use village" that would feature small-town charm and intimacy and the convenience of urban living, the Review-Journal reported.
Doppe, founder of Carina Homes, sold his company's residential land to Miami-based homebuilder Lennar Corp. in 2005, after the groundbreaking. He kept The Village's commercial sites.
Houston's Franklin Bank agreed in 2006 to issue his group $25 million in construction loans, court records show. But Franklin was shut down in fall 2008 as the economy was spiraling, and his project went bankrupt in early 2009.
The developers' financial woes "can be traced to three primary events," they said in a 2009 court filing: the credit meltdown, its effect on Las Vegas' commercial real estate market and "the failure of certain builders" to construct homes next to the project.
Lennar didn't build any houses at The Village, Doppe said in a recent phone interview. Robert Lively of RL Homes stepped in as The Village's residential developer by 2007 and, according to Doppe, built maybe 10 or 15 homes.
Las Vegas-based Harmony Homes ended up building almost all of the houses there.
Neither Lennar nor Lively could be reached for comment.
Asked about the project's derailment, Doppe said that "economic tsunamis" were rolling through, but no one could have predicted how badly the market would get crushed.
Commercial real estate "just got tomahawked," he said, and his biggest regret was that he "wasn't clairvoyant enough to see it."
Meanwhile, Doppe also said that he has settled all his debts over the project.
"It's all in the rearview mirror now, thank goodness," he said.
Contact Eli Segall at esegall@reviewjournal.com or 702-383-0342. Follow @eli_segall on Twitter.
Timeline: The Village of Centennial Springs
2004: Las Vegas officials approve plans for the 41-acre mixed-use project
2005: Groundbreaking
2009: Developers file for bankruptcy protection
2012: Land and commercial space seized through foreclosure
2017: Southern California investors buy property out of foreclosure for $6.7 million