Investors buy Las Vegas strip mall, office park for nearly $80M
Updated November 2, 2018 - 5:31 pm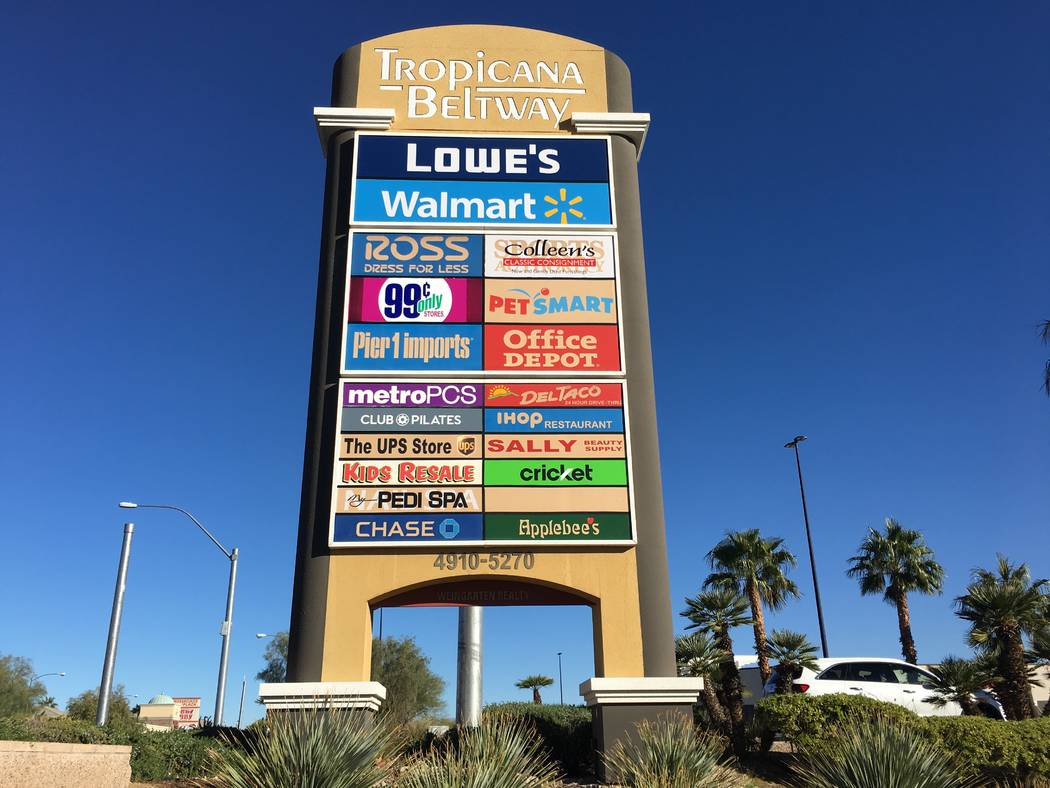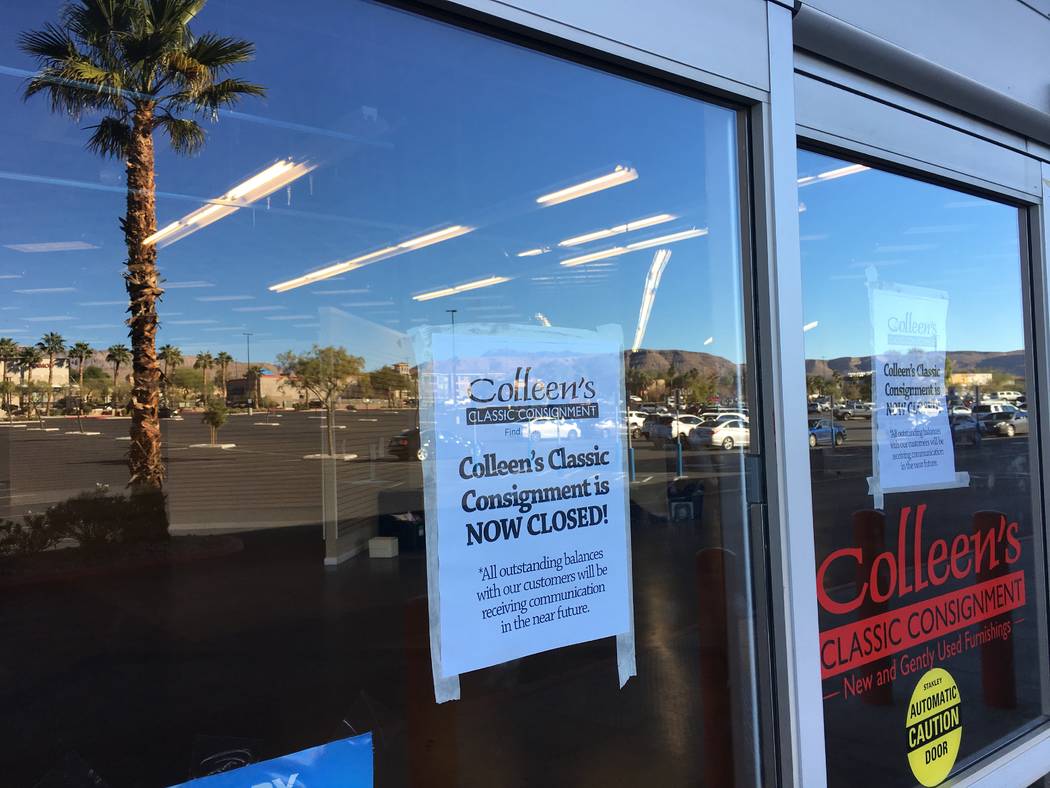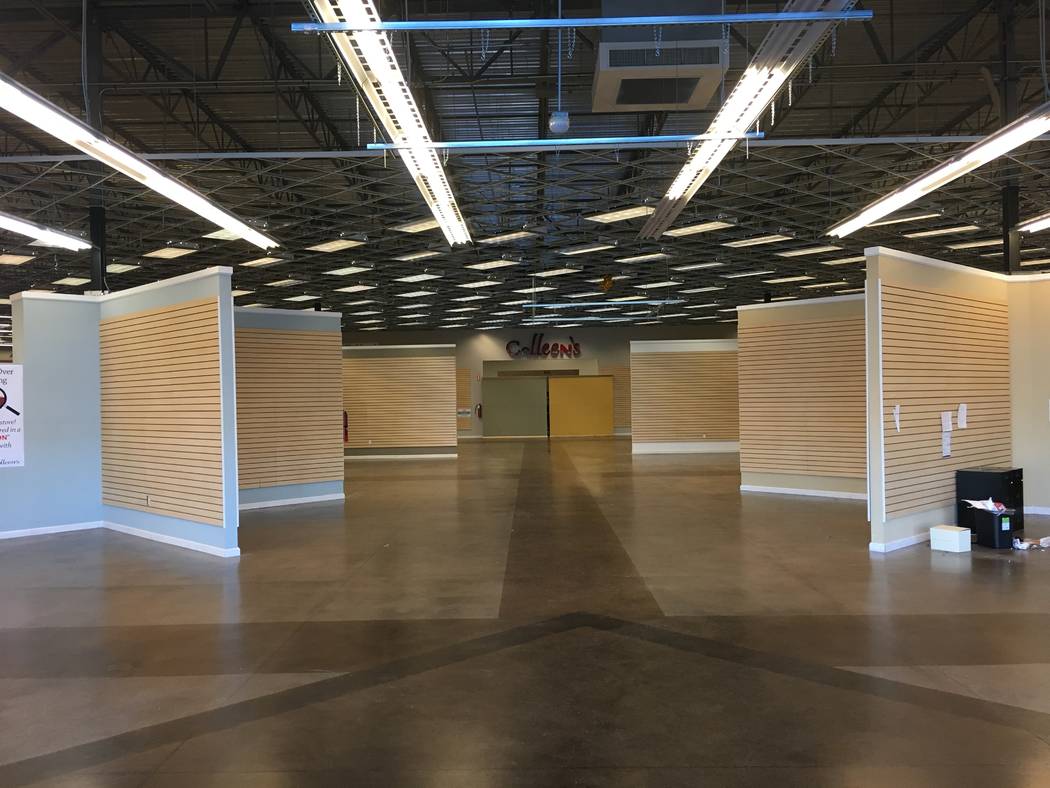 After selling a once-mothballed project in the Las Vegas suburbs for more than $100 million, a group of investors has bought a massive strip mall and an office park.
The Krausz Cos. and WG Group teamed up to acquire part of the Tropicana Beltway Center in the southwest valley and the Westbay office park in the Las Vegas Medical District.
The strip mall traded for $59 million on Monday and the office complex for $20.5 million on Oct. 22, property records show.
The acquisitions come amid rising sales prices for shopping centers and medical office buildings in Las Vegas. They also mark another round of deals for a group that bought the abandoned, partially built ManhattanWest mixed-use project, completed construction and sold the property, now called The Gramercy, in phases for hefty sums — imploding its unfinished condo tower along the way.
WG partner Benjy Garfinkle said his group liked the strip mall's location and its tenant mix, which includes superstores Lowe's and Walmart. He said Krausz and WG acquired about 250,000 square feet of Tropicana Beltway, or less than half of the mall.
Tropicana Beltway, at the southeast corner of Tropicana Avenue and Fort Apache Road, spans more than 617,800 square feet, according to brokerage firm Lucescu Realty. The stores occupied by Walmart and Lowe's, as well as two restaurant buildings, were not part of the sale, said Jay Krigsman, executive vice president and asset manager at San Francisco-based Krausz.
The southwest valley is perhaps the fastest-growing area of Las Vegas, and as Krigsman sees it, the mall is poised to get plenty of foot traffic, despite the struggles faced by brick-and-mortar retail.
Homebuilders closed nearly 2,850 sales in the southwest this year through September, by far the most of any submarket in the valley, according to Home Builders Research.
Lucescu announced the Tropicana Beltway deal Tuesday, saying it represented the seller, Houston-based Weingarten Realty.
Weingarten spokeswoman Meagan Froehlich said the company "does not comment on the sales of properties."
Westbay, on Charleston Boulevard at Campbell Drive, is 108,000 square feet and 98 percent leased, Garfinkle said. It has some medical-related tenants, though he hopes to lure more over time.
He confirmed that his group bought the property from Beverly Hills, California-based Omninet Capital.
Omninet had acquired Westbay in fall 2011, after the market crashed, for $7.8 million, or less than half of its sales price last month, property records show.
The firm did not respond to requests for comment Friday.
ManhattanWest was one of many unfinished projects from the boom years that later blighted Las Vegas after the economy tanked. Krausz and WGH Partners bought it for $20 million in 2013, renamed it The Gramercy, leased it up and sold its two four-story office and retail buildings last year for almost $62 million.
This spring, they sold The Gramercy's two four-story apartment buildings and 12.6 acres of land and parking lots for almost $46 million.
The "H" in WGH Partners, Ofir Hagay, is buying real estate through his own firm, Las Vegas-based Moonwater Capital. He confirmed that he was not involved in the Tropicana Beltway and Westbay deals.
Contact Eli Segall at esegall@reviewjournal.com or 702-383-0342. Follow @eli_segall on Twitter.
Rising rates
Average sales prices per square foot for Southern Nevada retail centers and medical office buildings are climbing.
Shopping centers
2018: $190.92
2017: $151.63
Medical office buildings
2018: $249.08
2017: $217.94
Source: Colliers International