Is Nevada an industry leader in drones?
November 4, 2016 - 5:29 pm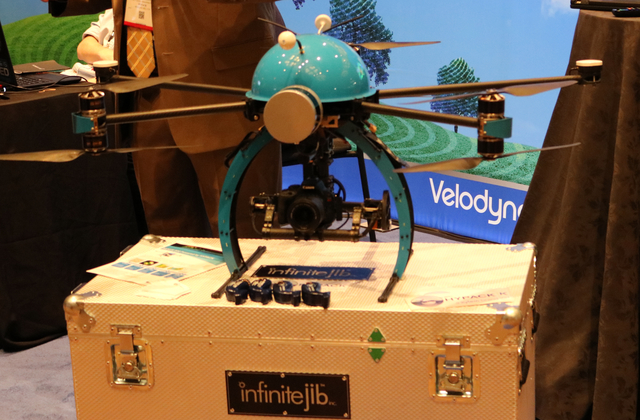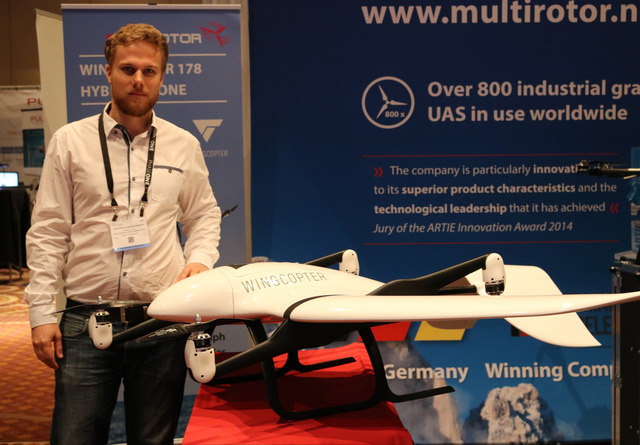 Local drone industry insiders say they are working to make Nevada the industry's "global destination of choice" and consistently tout Nevada as an industry leader.
But is it?
The Review-Journal caught up with several out-of-state industry experts at the Commercial Unmanned Aerial Vehicle Expo held Monday through Wednesday at the MGM Grand to find out. In short, the answer is mostly yes, Nevada is an industry leader nationally, but the jury is still out on its place in the global industry.
Baptiste Tripard, director of business development and strategy for strategy for Intel's New Technology Group, which works on commercial drones, said Nevada is "a little bit ahead" because of its Federal Aviation Administration designation as an unmanned aerial systems test site. Nevada is the only state authorized as a test site; the other six test sites are state agencies, airports or universities.
"Nevada, in the drone community, is recognized as one of the leading states for drones," he said, because of its FAA designation and the relationship the state has formed with the FAA which is "leading drone growth."
For others, like Colorado-based Eric McCuaig, market manager at Trimble, Nevada definitely has some buzz, but it's too soon to label any state as "the" industry leader.
"I've heard about a lot of the initiatives that Nevada has taken, so I think they do have a leadership role," said McCuaig. "A lot of states are getting into the UAS (unmanned aircraft system) space, Nevada has got a history, along with California, New Mexico and other places in terms of aviation, so I think that they'll be right there with a lot of other states in a leadership position."
Bruce Carpenter, vice president of business development at Utah-based Fortem Technologies, similarly said Nevada is one of many states competing for such a title, and described Utah as the "mountain Silicon Valley."
"There is nothing I can think of that delineates them (Nevada) as being an expert in a certain area outside of the other geographical locations. There's a lot of universities involved in UAV development right now and there are a lot of large companies that are focused on it," he said. "The great thing is there's a diverse capability throughout the US and Nevada is contributing to that."
Everybody said the industry is infused with a healthy dose of competition, domestically and abroad.
"The rules, in all areas (around the world), have all been moving along at a similar pace," McCuaig said. Back in 2011, when Trimble was developing their UAS in Belgium, for example, the European rules they were operating under were a bit more streamlined than the US. McCuaig said that some things "would have been a lot more difficult to do" in the US at that time. But, today US regulations for drones have surpassed Europe's, he said.
Carpenter and McCuaig listed Israel, Poland and Australia as countries competing with US for the "global destination of choice" title.
"There's nothing wrong with Nevada being inspired to reach that level," Carpenter said. "There's some very healthy competition out there for them to deal with, but it's definitely great goal for Nevada to want to maintain and hold onto."
Contact Nicole Raz at nraz@reviewjournal.com or 702-380-4512. Follow @JournalistNikki on Twitter.