Is Nevada economy back? Yes, and don't worry about it, speaker says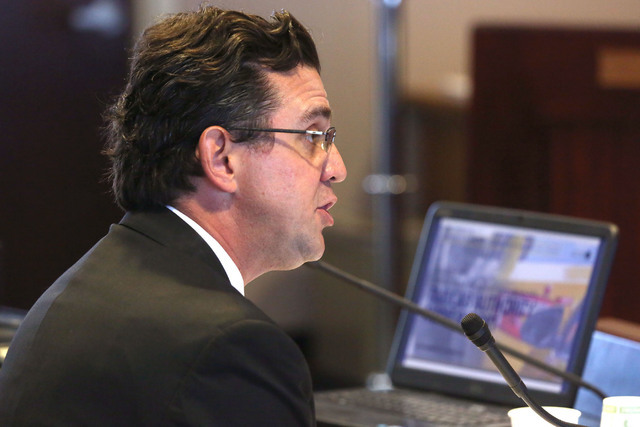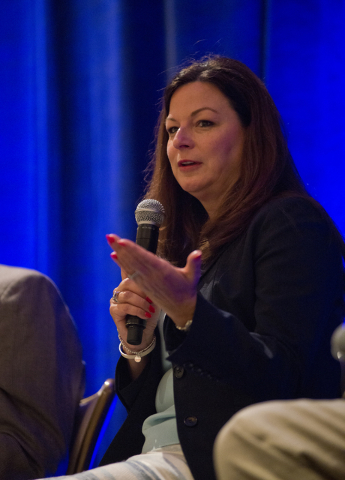 Are we back?
A principal at Applied Analysis asked — and answered — his own question Thursday on the status of Nevada's economy.
We can accept that the Silver State's recovery is real, he said.
"If the question is: Are we back? It seems to me that we are almost suffering from some economic version of post-traumatic stress disorder — that we just don't want to accept the fact that almost every one of the key stats that we're looking at are showing improvement overall," said Jeremy Aguero, a principal at Applied Analysis, at an event sponsored by the Las Vegas Global Economic Alliance at the Four Seasons.
The state is seeing increased population growth, increased tourism spending and increased jobs in growing industries.
A STRONGER ECONOMY
The population of Las Vegas grew by 2.21 percent in 2015, leading the U.S. Census Bureau to rank Las Vegas as the fifth-fastest growing of 382 metropolitan areas in the country. Population growth creates new demand and signals a healthy economy.
Forecasters project an additional 1.7 percent in population growth in 2016.
Average household income is also up, with forecasters projecting 2.9 percent growth in personal income in 2016.
Cathy Tull, senior vice president of marketing with the Las Vegas Convention and Visitors Authority, reported that Las Vegas broke a visitation record last year, with 42.3 million visitors.
"And we expect to break that record this year," she said. "We're estimating 42.5 million visitors this year."
Visitor spending was also a record in 2015, exceeding $22 billion.
"That is a massive number for us," Aguero told the audience of about 500. "Although the percentage is smaller relative to gaming, this is a healthier outcome overall because the diversity of interests that is getting someone to come to our community matters."
Aguero also highlighted that 2,061 new businesses set up shop in Southern Nevada in the past year.
"We have added back almost every single job we had lost during that recession. That is a tremendous thing to report and it's not even the most important thing," Aguero said.
A DIFFERENT ECONOMY
The most important thing are the sectors in which the state is seeing that job growth.
According to 2016 Las Vegas Global Economic Alliance survey, 27.7 percent of Southern Nevada residents believe that gaming, conventions, retail and tourism are the most important sectors for job creation and to improve the economy, while 20.2 percent believe the most important job types are in health care and life sciences.
Southern Nevada is on the cusp of reaching peak employment levels with 50,000 fewer construction jobs.
"The reason that we did not get back to peak employment (in 2015) wasn't necessarily because we weren't creating jobs, it was because we were creating better jobs in industries that we wanted to diversify into," Aguero said.
Nevada added 30,200 jobs in health and education services in 2015, he said, which indicates not only a growing economy but that the economy is growing in the "right places."
Of all the jobs brought in by economic development agencies throughout the state in 2015, 43 percent were in manufacturing, according to Bob Potts, research director at the Governor's Office of Economic Development.
"That's a really, really big deal as we change our industry mix to make us more resilient," he said.
NEW GAMING
The gaming and entertainment industry is also working to diversify within itself.
"I do believe you will see some form of skill-based gaming on the floor before the Global Gaming Expo in late September," said Marcus Prater, executive director of the Association of Gaming and Equipment Manufacturing.
"With all the gaming content that exists in our world, and over the last just five years alone, between the app world and the Xbox world, and the social casino world — you see this convergence of all forms of new media entertainment coming together. Ultimately there will be a types of this where wagering will be part of it," he said.
Hotels also have work to do with developing more digital platforms and cloud-based solutions to enhance the customer experience, said Christopher Oh, vice president of strategic operations at MGM Resorts International.
"These are areas that, as our company and our industry get more sophisticated, are really in demand," he said.
Contact Nicole Raz at nraz@reviewjournal.com or 702-380-4512. Find @JournalistNikki on Twitter.