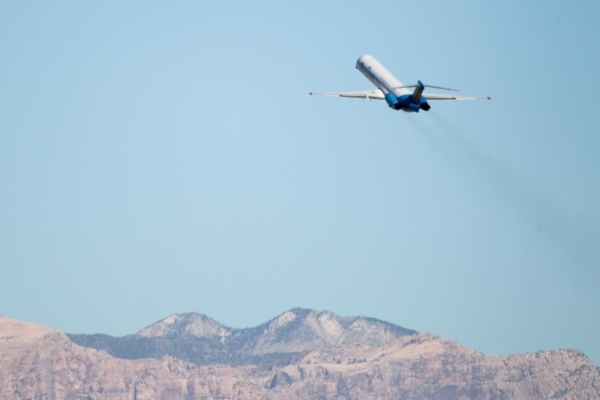 While it's going to get a whole lot easier to buy a ticket to fly to Cuba in the near future, at least one analyst is asking why anyone would want to.
Several airlines that already connect Las Vegas to the rest of the world are among the companies that have expressed interest in serving Havana and nine other international airports scattered across the Caribbean island south of Florida.
The United States and Cuba signed a bilateral agreement Wednesday to establish scheduled air service between the two countries. Bilateral agreements generally limit the number of flights that can be flown while more liberal open-skies agreements enable airlines to fly what the market will bear.
The new Cuba agreement enables 20 daily flights to and from Havana and 10 a day to other airports.
According to a statement by the U.S. State Department, Deputy Assistant Secretary of Transportation Affairs Thomas Engle led the U.S. interagency delegation and ambassador Yuri Gala Lopez signed off for Cuba.
Initial flying is expected to serve customers with families in Cuba since U.S. law continues to prohibit travel to Cuba for tourist activities. State Department officials said a stronger civil aviation relationship would facilitate growth in authorized travel between the two countries, a component of President Obama's policy toward Cuba.
Once the bilateral agreement was signed, United Airlines, the No. 3 carrier by passenger volume at McCarran International Airport, and American Airlines, McCarran's No. 4 operator, announced interest in serving the market. United indicated it would fly the route from its hub airports, including Chicago's O'Hare International and Liberty International Airport in Newark, N.J. American would likely capitalize on its hub at Miami International Airport.
JetBlue, which has a McCarran presence and is based at John F. Kennedy International in New York, already has a robust charter service to Cuba. Las Vegas-based Allegiant Air in 2009 had a charter contract to serve Cuban families.
While the historic agreement — U.S. airlines haven't flown scheduled service to Cuba since 1961 — is viewed as a boon to the relationship between the two countries, aviation expert Mike Boyd said the entire matter has been overblown.
"The U.S. travel industry has built this up with unforgivable hype," said Boyd, who heads Evergreen, Colo.-based Boyd Group International.
"I don't think there's a lot of pent-up demand to go there," he said. "It's mostly friends and relatives and a few adventure tourists. There's no business travel to Cuba because there's no new business yet. And as far as leisure is concerned, the resorts there aren't very good. There are more hotels in a few blocks of the Strip than all of Cuba."
Boyd said there could be opportunities in the future, but for now, there isn't much to get excited about.
"It's very unfortunate that this was so unprofessionally hyped as the next big thing," Boyd said. "It isn't."
Contact reporter Richard N. Velotta at rvelotta@reviewjournal.com or 702-477-3893. Find @RickVelotta on Twitter.