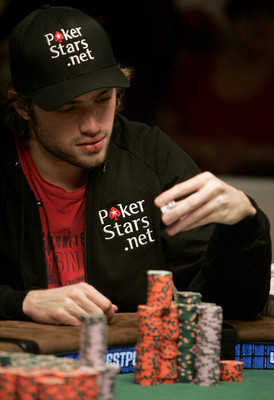 IVAN DEMIDOV, 27 MOSCOW position 2: $24,400,000
BACKGROUND
• Demidov has primarily been an online player. He entered the World Series of Poker's Main Event with just three live tournament cashes and earnings of $65,000, including an 11th-place finish in the World Series' $1,000 No Limit Hold'em event, good for $39,854.
• Demidov made the final table of the World Series of Poker Europe Main Event in October. He finished third, winning $608,995.
PREPARING FOR FINAL TABLE
Demidov has dropped away from the online circuit and has been playing exclusively in live games. However, before the break he took two firsts and a second in four online tournaments.
STRANGE SIGN
The mother of a close friend asked him for an autograph. "It was embarassing, funny and cool at the same time."
HOW HIS LIFE HAS CHANGED
"Making the final table in such a big event gave me confidence in my skills."
TOUGHEST FINAL TABLE FOE
Unlike others, Demidov is willing to say who might be his biggest challenge: Peter Eastgate. "He was the toughest to play against and he is a very strong online player, which I respect a lot."
SPONSOR
FullTiltPoker.net
ESPN POKER ANALYST NORM CHAD:
"Here's a calendar-year feat for you: Making the WSOP Main Event final table and the WSOP Europe Main Event final table. That's a stunning double. In recent years, Russians are making a bigger impact in poker. Demidov is seldom recklessly aggressive like other 20-somethings. He's smart and measured and overcomes his lack of live tournament experience with a steady countenance and solid reads."