Jobless rate ticks up in Las Vegas and Reno-Sparks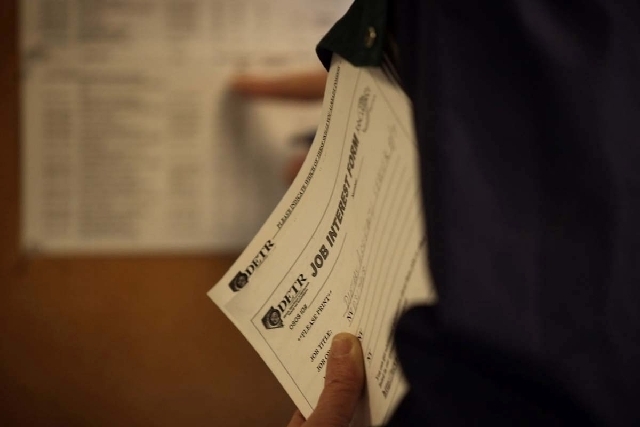 Nevada's metro areas had a slight uptick in unemployment in June though the rates are down this year overall, the Department of Employment, Training and Rehabilitation said Tuesday.
The Las Vegas rate rose from 6.4 percent in May to 6.9 percent in June. The Reno-Sparks rate rose from 5.5 percent to 5.9 percent over the same period.
The employment department's chief economist Bill Anderson said in a statement that the slight uptick was not a cause for concern.
"A better gauge of the labor market is based on year-over-year comparisons," said Anderson, in a statement.
Unemployment statewide and within metro areas continues fall on a year-over-year basis, Anderson said.
Las Vegas saw the highest nominal growth in employment, adding 26,400 jobs over the last year, according to Anderson.
Contact Alexander S. Corey at acorey@reviewjournal.com or 702-383-0270. Find @acoreynews on Twitter.