Johnnie Walker RV dealership thrives serving highway-bound
March 10, 2013 - 11:00 pm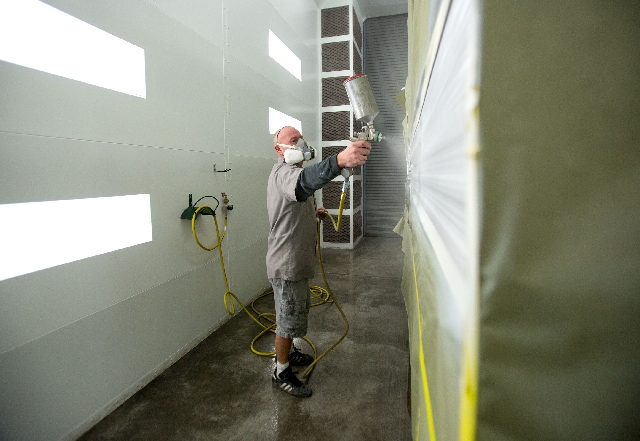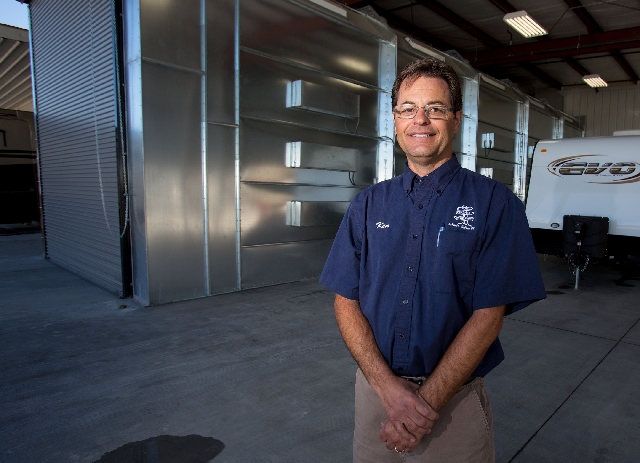 Johnnie Walker RV dealership went through some difficult years after the financial crisis crippled the economy in 2007. But it managed to survive, just as it did in the 1970s, during the gasoline crunch, and the early '80s, when interest rates went through the roof.
The family-owned business, founded in 1963, has grown to three recreational vehicle dealerships on Boulder Highway and more than 65 employees.
Johnnie Walker Sr. and his son started out selling mobile homes and expanded to Nomad travel trailers a few years later, taking one or two orders at a time. As demand increased for travel trailers, they changed their business model from mobile homes to recreational vehicles.
"We originally owned a grocery store in town and my father sold his half of the store and went to work selling mobile homes," 75-year-old Johnnie Walker Jr. said. "He told me he was making a lot more money than he was putting groceries on shelves."
By always putting the customer first, Johnnie Walker RV ended up with a tremendous amount of repeat business that helped carry the business through lean years, he said.
The company sells new and used motor homes, travel trailers, toy haulers and fifth-wheel campers, priced from $10,000 to $450,000. Best-sellers include the Allegro motor home, which has the most customer-friendly manufacturer's warranty, Walker said.
About one-third of Johnnie Walker RV's customers come from out of state. The company has shipped vehicles to Italy, China, Japan, Australia and New Zealand.
"After watching my grandfather start this business 50 years ago, and then seeing my father take it over from him, it is very rewarding to see how the business has flourished," Johnnie Walker RV President West Walker said. "We have had customers come to us from all over the country, and I know we can credit that in part to how much we all love being here and doing what we do."
The RV dealership has a complete service department and recently added a paint booth that has been well received by customers, said Michael Walker, marketing director at Johnnie Walker RV and West Walker's son. "It's rewarding because we can now say confidently that we are full service," he said.
Used RVs made up about 65 percent to 70 percent of total sales over the past couple of years, but those numbers are turning more toward new sales this year, Michael said.
"Las Vegas particularly fosters a great environment for the RV lifestyle as we are surrounded by beautiful country," he said. "We have found that, regardless of gas prices, customers still have a need to get away and to travel."
RV vacations are typically 30 percent to 60 percent less expensive than other vacations with the cost of airline travel, hotel and restaurant dining, Michael Walker said.
"RVs are one inclusive package. You can travel, sleep, cook, entertain and pick a new destination every night if you felt like it," he said.
There's also been a trend toward younger RV customers who are buying "toy haulers" for their all-terrain vehicles, or ATVs, he said.
Johnnie Walker RV first opened in 1963 at 3700 Boulder Highway, then expanded to 5800 Boulder Highway in 1969 and opened its largest location at 4784 Boulder Highway in 2006.
Contact reporter Hubble Smith at hsmith@reviewjournal.com or 702-383-0491.