Just another lavish Las Vegas party — but there are helicopter rides, too — PHOTOS
November 12, 2015 - 6:22 pm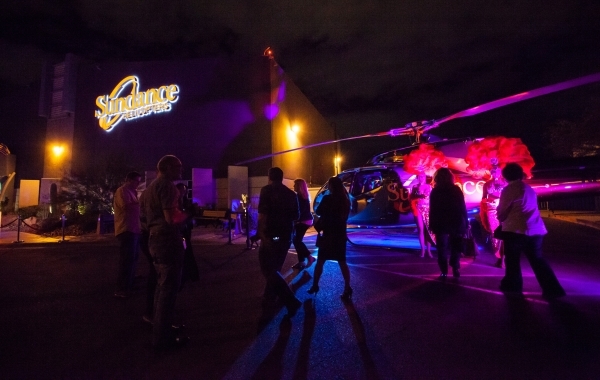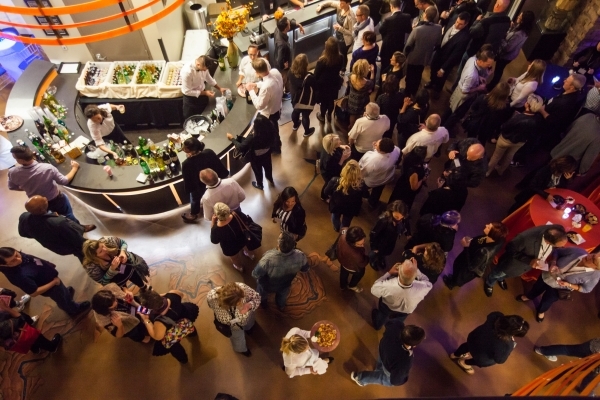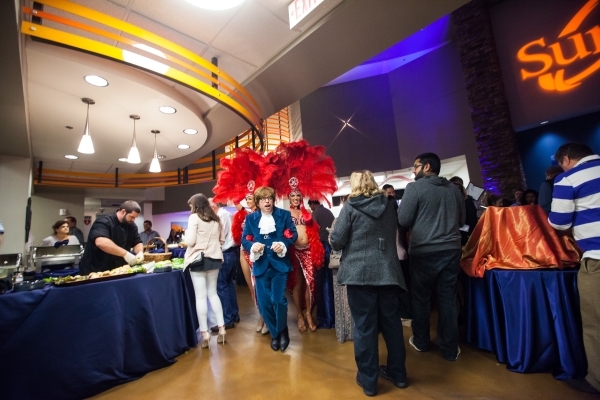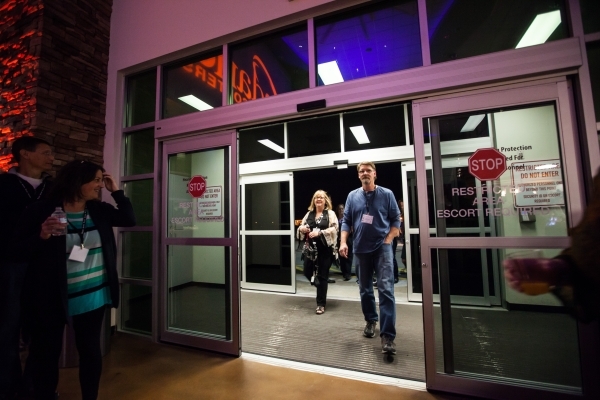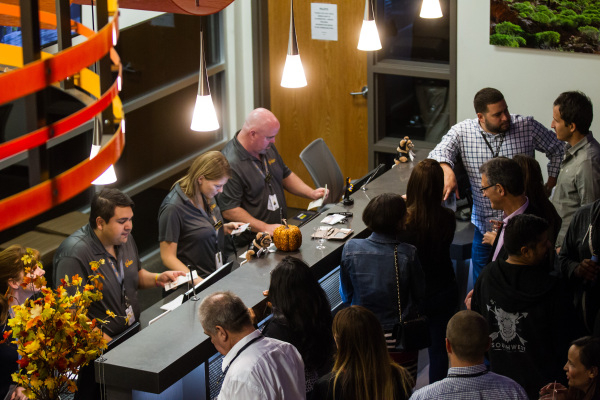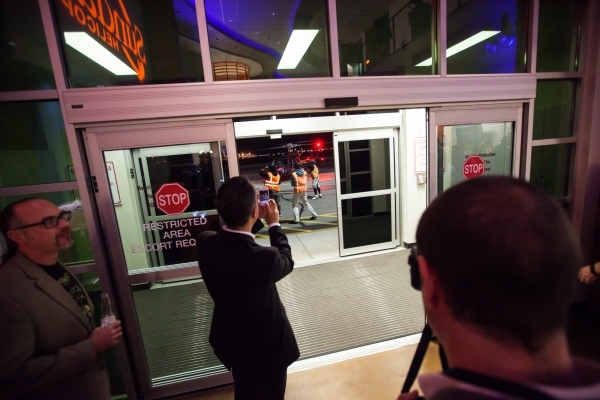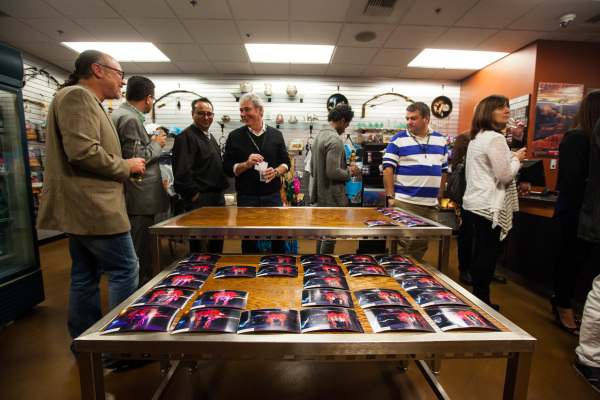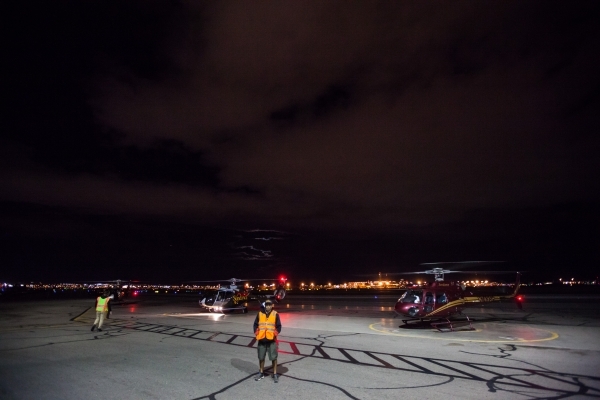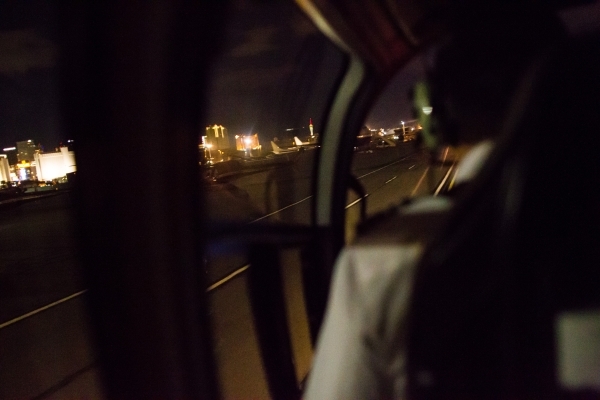 On a perfect October night, about 300 people arrived for a different kind of Las Vegas party.
There was a red carpet at the entry. Four food stations. Cocktails. Hors d'oeuvres. Music. Dancing. Socializing.
And helicopters.
A company known primarily as an air-tour operator for flights to the Grand Canyon and other national parks, Sundance Helicopters is turning its terminal on the west side of McCarran International Airport into a party venue to give tourists — and locals — a new only-in-Vegas attraction.
Converting an airport terminal into a nightclub was the brainchild of Sundance President Jay Francis, who admits it's probably something that could only be pulled off in Las Vegas.
"We had done a great job of renovating our lobby," Francis said of the terminal. "Is there anything cooler than having a party where you can get up close to these helicopters and to look out over the airport? We know there are groups and businesses looking for something more captivating than a room with four walls and we think this is it."
Francis quickly hired Lynda Baassiri as his corporate and special events manager. He and Baassiri collaborated in business for six years in Saudi Arabia before he was named president of the Las Vegas company. Once he saw the venue, he saw the potential for a new Las Vegas experience and convinced Baassiri to move to Las Vegas to launch the concept.
"It's an absolutely perfect place to have a reception or an event," she said. "The ambience and the atmosphere is festive and electrifying."
For the recent event for Gerber Tech last month, Sundance arranged to have one of its Airbus EC130-T2 helicopters on display in the parking lot with accent lighting for photo ops. Inside, there were corporate logos displayed on walls.
During the three-hour event, guests mingled over food and drink and then guests took off — literally.
As part of the experience, guests were loaded into helicopters for the company's signature City Lights Tour. About 225 riders boarded helicopters 36 at a time for a flight 800 feet above the Strip.
The cost of staging a party at the Sundance Terminal depends on the size of the group and what types of experiences are included.
Francis said the tab can range from $5,000 to $300,000 and the venue can accommodate as many as 400 if the parking lot in front of the terminal is used.
Baassiri said the company can put up tents or have food and bar stations outdoors if needed. Events can be scheduled any day of the year, including holidays.
The company also will offer themed events that can include actors and impersonators, such as James Bond, Austin Powers or Great Gatsby experiences. Sundance also has been a part of airborne weddings with receptions at the terminal.
"There's a real wow factor involved and most party guests are surprised and impressed," Baassiri said.
Contact reporter Richard N. Velotta at rvelotta@reviewjournal.com or 702-477-3893. Find @RickVelotta on Twitter.