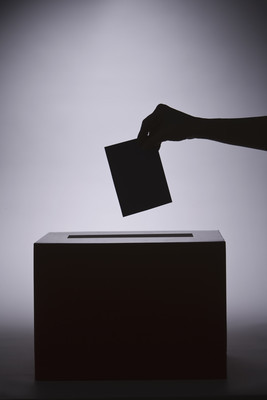 Small-business owners typically think they won't have to contend with union organizers in the workplace.
It's not worth labor groups' time to mount a months- or years-long campaign to represent a handful of office workers, they figure.
But a federal law that could come before Congress this year could change that.
The Employee Free Choice Act would make it easier to certify unions, dropping barriers to organization that made it tough to pursue smaller companies, observers say.
"It will be more economical to go to smaller units, because the costs of weathering a campaign will be lower," said Karen Boroff, a labor expert and dean of the Stillman School of Business at Seton Hall University in South Orange, N.J. "You'll have a campaign that is very brief, that is not a long, protracted campaign. Unions just have to get some cards signed, and they can have a contract within a half a year. It changes the calculus on what it costs for unions to organize."
And that easier process concerns local business leaders.
"If the language remains as we understand it, employers cannot lay out the economic hardship and the ramifications of being organized, and really, this would leave the most vulnerable workers open to coercion by unions," said Veronica Meter, vice president of government affairs for the Las Vegas Chamber of Commerce.
Added Cheryl Blomstrom, immediate past president of the Nevada chapter of the National Federation of Independent Business: "Under the Employee Free Choice Act, the employer is essentially shut out. They can be unionized without even knowing it. A union can gather card signatures in a bar, in a neighborhood, in a park — it doesn't have to happen in the workplace. There's no employer involvement in the process."
For unions, that's the point. Employers have been too involved in organizing for too long, and that's shifted the balance irretrievably in management's favor. Labor leaders say that's why union membership has fallen precipitously in recent years, from 20.1 percent in 1983 to 12.1 percent in 2007, according to the federal Bureau of Labor Statistics. In Nevada, 15.4 percent of workers belong to labor unions, down from 20.4 percent in 1997.
Here's how the act would change the system and possibly reverse the unions' slide.
Under current law, union organizers visit with workers face to face and gather employee signatures on cards endorsing the union. If they get enough signatures, the National Labor Relations Board will schedule an election by secret ballot. A period of campaigning follows on both sides.
The Employee Free Choice Act would do away with the secret-ballot measure, and require the labor board to certify a bargaining unit once a majority of workers have signed cards. As Blomstrom noted, the law would place no limits on where unions could mount organizing efforts. They could visit employees at home, or in the parking lot after work.
"Unions feel employers have every day of the week to speak to employees and to argue their policies," Boroff said. "Every day they go to work, the employer can speak with employees whenever they want. They can demand it. The unions feel, to the extent they're looking for some quality time with employees and to urge a quick election, this is just another form of parity in the workplace."
Nevada's biggest labor group, the AFL-CIO, didn't answer several local or national queries seeking comment on the act.
But one local organizer said card check is essential to protecting workers' rights to organize.
Sharon Kisling, a family-services supervisor inside Clark County's Child Protective Services unit and chief steward of the supervisor unit of the Service Employees International Union's Local 1107, cited a 1999 study from Cornell University that found 25 percent of companies illegally fired workers for supporting unions. What's more, management forced employees to attend anti-union presentations in 92 percent of all organizing efforts, and companies mailed anti-union leaflets to workers' homes in 70 percent of all unionizing drives.
Companies operating under today's system can indeed impose chilling effects on organizing, Boroff said. Managers can "pick off" one or two active union advocates and intimidate other workers into dropping support for labor groups. Short of firing vocally pro-union workers, companies might refuse to promote labor proponents, or assign them to a lesser job or the night shift.
For an example of how hard it can be to merely talk union on the job, look at the fast-food operator the SEIU picketed in mid-December. As Kisling described it, SEIU representatives walked into the eatery and tried to hand cashiers literature on union basics, only to have managers rebuff the effort by pushing the pamphlets away from employees with a terse "no, thank you."
And that's a shame for both the employees and the company, Kisling said. With unions, workers would get better pay and improved benefits, and they'd be happier and more productive because they'd be more able to meet their own basic needs. For example, even amid the state's fiscal crisis, the SEIU's local chapter has a labor agreement through 2010 for employees in Kisling's department. That means workers in Child Protective Services "can feel safe and do their job and continue their commitment to make sure kids are safe in their homes and families," she said.
"Corporations spend millions of dollars to prevent their own workers from earning reasonable wages and job protection," Kisling added. "All we ask for is a majority vote and a more transparent (process)."
For the proposed law's detractors, the bill actually goes a little too heavy on transparency. When labor leaders and coworkers can see how an employee voted on unionization, coercion could ensue, they say.
But don't just ask local businesspeople about card-check pressures. Look to no less a source than the U.S. Supreme Court, which ruled in 1969 in National Labor Relations Board v. Gissel Packing Co. that card checks are "inherently unreliable."
"Asking someone to sign a card is fraught with all sorts of undue peer pressure that could cause someone to sign something just to get people off their backs," Boroff said. "Management's position is that card check is unreliable and may not really show true employee intent."
Also, as Blomstrom noted, campaigns could happen off-site, and with no formal election, unions could organize and employers wouldn't even know about it. Signature-gathering could happen without a formal campaign, and that would sever the relationship between worker and company, Blomstrom said.
"The biggest problem with the act is that it eliminates the working relationship between employers and employees and takes cooperation and consent of those two integral parties out of the organizing equation," she said.
Worse still, the higher labor costs that follow unionization would make services more expensive for consumers, and those expenses would also mean more layoffs, as companies looked to shed pricier workers. In a down economy, all quarters would feel the fallout, Blomstrom said.
And as for the possibility of employer intimidation under current laws, it's impossible for companies to fire workers for supporting the union when balloting is secret and managers don't know how their charges voted. That's not the case with card check, where organizers know how each worker voted.
Kisling countered that fear of union coercion is overstated. She said she's never seen any occasion where union members pressured anyone to sign a pro-union card. Labor groups don't need to be aggressive, because "our work and what we advocate speaks for itself," she said. "It's always in the best interest of employees."
A different provision in the act isn't so great for employees, though, Boroff said.
Right now, bargaining on a contract can go on in perpetuity as long as both sides negotiate in good faith. The proposed law would require negotiations to enter binding arbitration after 120 days if the sides couldn't agree on a contract. Employees would have no right to ratify the mediated deal — an important referendum they can issue on whether a contract would benefit them, Boroff said.
One thing all sides agree on is that the Employee Free Choice Act has a good shot at passing if it comes before Congress in 2009.
The bill passed the House in 2007 and took a majority of Senate votes as well, though the Senate majority wasn't strong enough to avert a bill-killing filibuster by Republicans. Today, Democrats, who favor the act, have a much stronger majority in both chambers. Plus, President-elect Barack Obama has said he supports the bill.
Blomstrom gives the bill better than 50-50 odds at passing. Labor unions gave politicians at all levels hundreds of millions of dollars in contributions in the 2008 campaign cycle, and they're going to want to extract "their ton of flesh, not just their pound," she said.
Because of the country's ongoing recession and the resulting fiscal woes, Blomstrom said she doesn't expect the act to come up for discussion within the first 100 days of the 111th Congress, but she does anticipate its re-emergence sometime in 2009.
Kisling said SEIU officials are "very positive" about the act's prospects, and they "definitely" feel it will succeed this go-round. She believes it won't face any trouble in the Senate this time.
Boroff said she thinks the law has solid prospects, though the worsening economy could put it on the back burner, or scuttle it altogether. Many Democrats will want to vote for it on the record to help pay back the unions who financed their campaigns, she said. She believes some of them will also secretly hope for a filibuster to get them off the hook for the act's actual passage.
If the law does reach Obama's desk, he's likely to sign it, and that wouldn't be wise, she said. On top of small businesses, unions armed with the Employee Free Choice Act would also pursue Wal-Mart, nonunionized grocery stores and nursing homes, among other businesses, she said.
"We're trying to make our economy more robust, and I don't think this is going to be the way to go," she said, noting that some of America's once-prized businesses and industries have disappeared where unions dominated. "I also think it pits employees against one another in a very marked way, and I don't think that's especially healthy."
Contact reporter Jennifer Robison at jrobison@reviewjournal.com or 702-380-4512.
EMPLOYEE FREE CHOICE ACT AT A GLANCE
• Card check. Today's organizing laws allow employers to demand secret-ballot elections even if a good chunk of employees have signed cards asking for union representation. The Employee Free Choice Act would require the National Labor Relations Board to certify a union without a secret-ballot election as long as a majority of employees sign the pro-organizing cards. Unions say the campaigns leading up to secret ballots enable employers to unfairly sway workers against the union; employers say card checks are flawed because they aren't anonymous, so the only way to pinpoint a worker's true opinion on unionization is to give the employee the privacy of a secret ballot.
• Stiffer penalties. The act would impose tougher punishments against employers who violate labor law — for example, firing or discriminating against union workers — during organizing drives. Current law limits damages to back pay minus wages an employee earns if another employer hires him. The new regulations would extract three times' back pay from any employer who broke the law during an organizing campaign or first-contract negotiation. The bill would also levy new civil fines of up to $20,000 per violation against companies that willfully or repeatedly violate workers' rights during organizing or the first round of negotiations. Businesses that do less than roughly $3 million in sales annually would be exempt from organizing rules.
• Binding arbitration. The union, its members and the employer have four months to reach a contract that satisfies both sides, or they face mandatory arbitration. If the labor group and management can't reach a deal after 90 days of bargaining, either side can send the disagreement to the Federal Mediation and Conciliation Service for mediation. If that doesn't work after 30 days, an arbitrator gets involved. The results of arbitration are binding for two years. Workers now vote on whether to ratify a contract their union struck for them. If they don't like the terms, they can force the labor group back to the bargaining table for a better deal. Negotiations can continue for years, as long as both sides bargain in good faith. Under binding arbitration, the third-party mediator's judgment is final, and workers don't have the right to reject the contract.