Land investor, broker makes first bet on Apex Industrial Park
October 14, 2016 - 10:08 am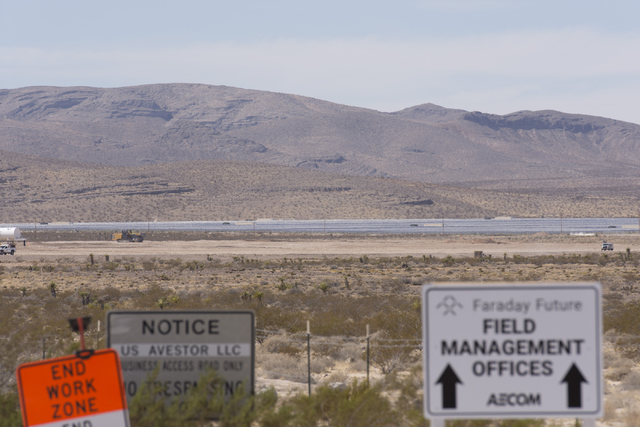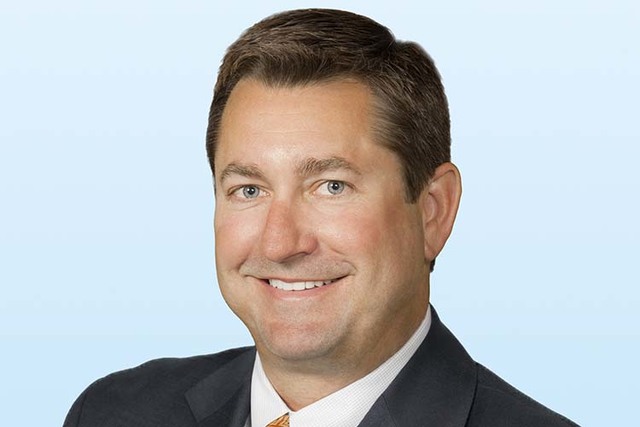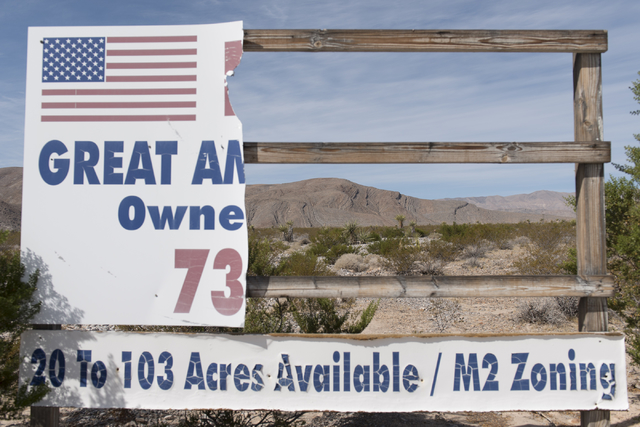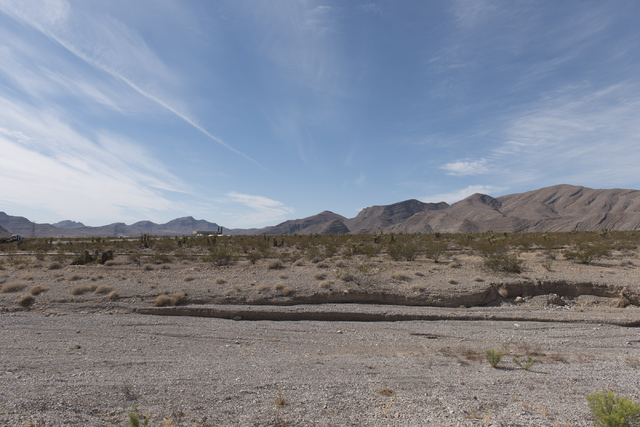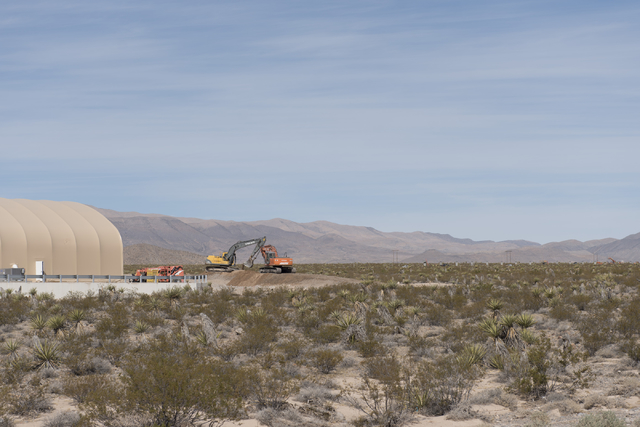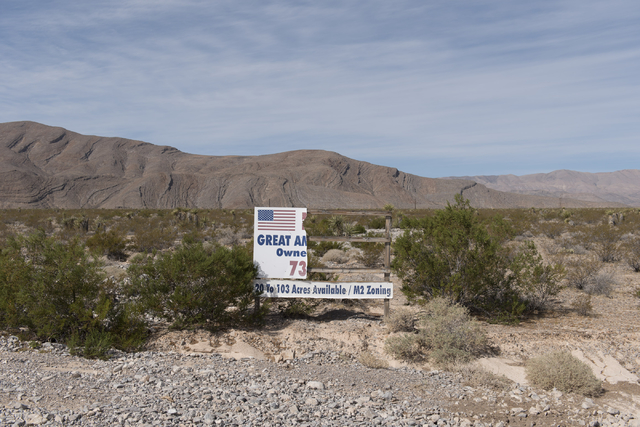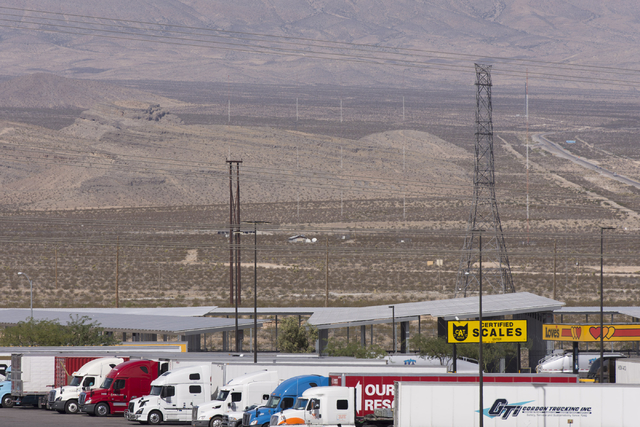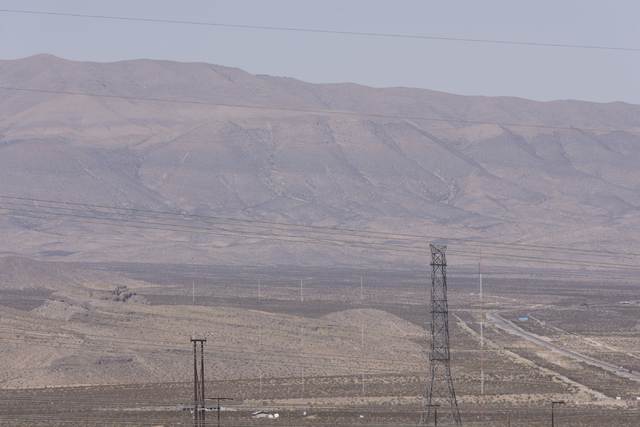 Land investor and broker Scott Gragson has owned property around the Las Vegas area, but not in Apex Industrial Park, the isolated business park in the desert.
Now, with infrastructure on the way and two widely cheered projects in Apex, Gragson has laid his first bet on the sprawling North Las Vegas park, which is poised for a growth spurt after years of plodding along with little development.
Gragson's group bought at least 153 acres near high-speed-transit startup Hyperloop One's test track facility for about $6.8 million this summer, Clark County records show, though Gragson estimated his holdings at about 180 acres. He said he'd flip the land or form a joint venture with developers.
Sales prices in Apex remain relatively cheap compared to land in Las Vegas because the park remains short on infrastructure, and most companies "don't want to wait" for sites to be construction-ready, said Gragson, an executive vice president with brokerage Colliers International.
He expects prices to rise and figures suppliers would open facilities near Faraday Future's planned auto manufacturing plant in Apex. Moreover, he says he wouldn't have bought the land if infrastructure hadn't been on the drawing board, as that build-out would make the park "usable" for companies.
Many people in Southern Nevada have high hopes for Apex, figuring the sparsely developed business park would be an economic catalyst with electric-car startup Faraday and Hyperloop. Investors have shown a surge of interest in the park, and some land sales are said to be in the works. But so far, sales have been slow this year at Apex, according to industry pros and property records, amid higher listing prices and a shortage of infrastructure.
LOT OF TALK, LITTLE CONSTRUCTION
Colliers broker Pat Marsh, who is trying to sell Gragson's property, said there wouldn't be a lot of deals until Faraday starts building the shell of its factory. He said he's been marketing land in Apex for almost 20 years, and for much of its history, there had been "a lot of talk" and little construction.
"Everybody has kind of got their guard up on Apex," Marsh said.
As part of the Nevada Legislature's $335 million incentive package for Faraday, approved in a special session last December, lawmakers reportedly authorized borrowing up to $175 million to build sewage and water systems, emergency services and other infrastructure in Apex.
Panattoni Development Co. partner Doug Roberts, an industrial-property developer, said Apex would get more projects as Las Vegas' inventory of available land shrinks and as more infrastructure is built in the park.
"I think it's a matter of time," he said.
Initially designed as a 21,000-acre industrial park, Apex is some 30 miles north of the Strip at Interstate 15 and U.S. 93. It boasts two NV Energy power plants, solar arrays, a quarry and a medical marijuana cultivation facility, but overall is mostly empty. A sizable portion of Apex is mountain terrain that apparently could be hacked at for construction aggregates but not used for development projects.
All of the park's infrastructure improvements are in design and planning stages, Delen Goldberg, North Las Vegas government spokeswoman, said in a statement.
She added that the city receives "multiple inquiries weekly" about Apex, whose ownership is chopped up among private investors.
"I don't think it is accurate to say sales are slow and prices are cheap," she said. "In fact, I've heard anecdotally that property owners have spiked their asking prices … because of all the progress and excitement being made at Apex."
Faraday has laid out plans for a 3.4 million-square-foot manufacturing plant in Apex that would produce up to 150,000 electric cars per year. The company has said it would spend $26 million for its roughly 940-acre site.
Meanwhile, state officials in March approved a reported $9.2 million in tax incentives for Hyperloop, and the company publicly tested its propulsion system at Apex in May.
Hyperloop did not respond to a request for comment seeking an update on its facility.
'MASSIVE AMOUNTS OF EARTH'
At Faraday's project, work crews are "moving massive amounts of earth to form the pads for our paint shop and manufacturing site," spokesman Ezekiel Wheeler said in a statement.
Asked when Faraday expects to finish the auto plant, Wheeler said a project of this size "typically takes about four to five years. We aim to bring our facility online in about half that time."
Khusrow Roohani, owner of Seven Valleys Realty & Construction, acquired at least 857 acres in Apex for $6.2 million last December, county records show. His group's purchase amounted to around $7,230 per acre.
By comparison, investors paid an average of about $271,900 per acre for Las Vegas-area land in 2015, according to Colliers data.
Roohani, for one, said he is "very hopeful" that prices in Apex would jump in five to 10 years. He also said Gragson is "the king of land" and would spur more investments.
"I'm sure a lot of people will definitely follow him," he said.
Contact Review-Journal writer Eli Segall at (702) 383-0342. On Twitter at @eli_segall
RELATED
Hyperloop One triumphant in system test at Apex
Faraday Future buying land at Apex Industrial Park